Quarterback Justin Fields completes 28 of 34 passes for 318 yards and four touchdowns, and receivers Chris Olave and Garrett Wilson combine for more than 200 yards receiving.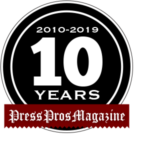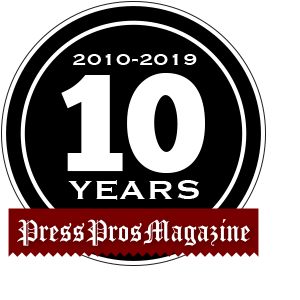 Columbus, OH – For most children in this country looking for empty calories to put into their sacks, Beggars Night was Thursday.
Halloween fell Saturday night, and for anyone playing defense for Penn State the Ohio State offense might as well have been dressed like Batman, Superman, and every other character Marvel and DC has in their stables.
The Buckeyes were that scary and that terrific in racing up and down the field like a flag football team in outscoring the Nittany Lions 38-25 before a near empty house at Beaver Stadium.
It was fitting that everything happened under the glow of a full moon.
It was Ohio State's 10th straight victory on the road against a team ranked in The Associated Press poll, tying it with Notre Dame teams of the 1940s for the all-time record.
"It was a big step forward,'' coach Ryan Day said. "To win this game on the road was a huge step. But there is a lot of work to be done.''
Quarterback Justin Fields again had a Heisman Trophy worthy game in completing 28 of 34 passes for 318 yards and four touchdowns.
Chris Olave caught seven of the passes for 120 yards and two touchdowns and Garrett Wilson 11 for 111.
Even the tight ends got into the act as Jeremy Ruckert caught four balls for 25 yards and two touchdowns.
Ruckert said people had to take notice.
"I think we really made a statement today about what kind of team we have,'' he said. "We're not one-dimensional.''
Earlier, he said, "We preached all week to be tough and physical. We stuck our noses in there.''
The running game, which was dead in the water in a victory over Nebraska last week, got 110 yards and a touchdown on 23 carries from Master Teague and 56 yards on 13 tries from Trey Sermon.
The outcome, however, wasn't sealed until defensive back Marcus Hooker intercepted quarterback Sean Clifford at the 40 and returned 31 yards to the 9 with just under four minutes remaining.
How dominant was the Ohio State offense?
Try this on for size: 526 total yards, 10-for-18 on third down, 2-for-3 on fourth down and 37:01 in possession time.
The biggest negative for the team were nine penalties for 80 yards, and many were costly personal fouls.
"I think we did a lot of stuff better, but I'm just happy that we won the game,'' Fields said of the improvement from last Saturday. "I think Coach Day is a great coach and he has trust in us from doing these things in practice. I feel very confident (in my accuracy). We put so much work in during the offseason. I worked my butt off and it's all paying off right now.''
As for his receivers, he offered praise.
"All of those guys are talented,'' he said. "They make my job easier. I'm just glad they are on my team.''
Day and offensive coordinator Kevin Wilson had all week to script the first play, and it was a gem that caught Penn State totally unaware.
How often does a team start a game with double tight ends? That would be the Buckeyes.
Ruckert and Luke Farrell went into motion from right to left and settle just to the left of tackle Thayer Munford.
When they got set, Wilson ran from right to left in taking a handoff from Fields and cut inside his big tight ends. He went untouched for a 75-yard touchdown. Only 1 minute, 17 seconds went off the clock.
Then it was Penn State's turn to do something that was out of the ordinary, and it blew up in coach James Franklin's face.
Franklin dared go for it on fourth-and-two from his 45-yard line on the Lions' first possession, and it fell incomplete for a change in possessions.
Linebacker Tuf Borland's name wasn't shown in the play-by-play, but he blew up the play by sniffing out a screen pass to the left and forcing quarterback Sean Clifford to bail out to the right. His pass fell incomplete thanks to linebacker Pete Werner bearing down on him.
Ohio State grabbed that break by putting up a second touchdown in 2 minutes, 32 seconds when Fields threw a perfect 26-yard touchdown pass to Olave just behind the right front pylon.
The throw had to be right on the mark because cornerback Joey Porter had the route covered.
On the other side of the ball, the Buckeyes defensive line was smothering the Lions.
Clifford threw incomplete because he was under extreme heat on third-and-12, but the possession was kept alive on a sketchy roughing the passer penalty on linebacker Baron Browning.
Browning did slam Clifford to the ground, but he had him in a near bear hug.
Penn State took advantage and got a 21-yard reception by Jahan Dotson to the Ohio State 45 and a 23-yard run by Devyn Ford to the 21.
Two draws by Clifford and an incomplete pass in the end zone to Pat Freirmuth when he was blanketed by Browning forced a 31-yard field goal to make it 14-3.
The defense forced a three-and-out, and Ohio State drove 89 yards in 15 plays for a touchdown in a grinding 6 minutes, 6 seconds to make it 21-3.
But it looked as though another drive would result in a field goal attempt when center Josh Myers snapped hard and just over Fields' helmet. He covered the football at the 14 for a 13-yard loss.
The miscue forced an expletive from Day that was audible to the television audience. No one could blame the man.
Trey Sermon ran 4 yards to the 10 on second down and, after a Penn State timeout, Fields caught the defense in a little bit of disarray and threw to Ruckert up the middle for a 10-yard touchdown with 2:23 remaining in the half.
This time, Day punched the air with a clenched fist in celebration.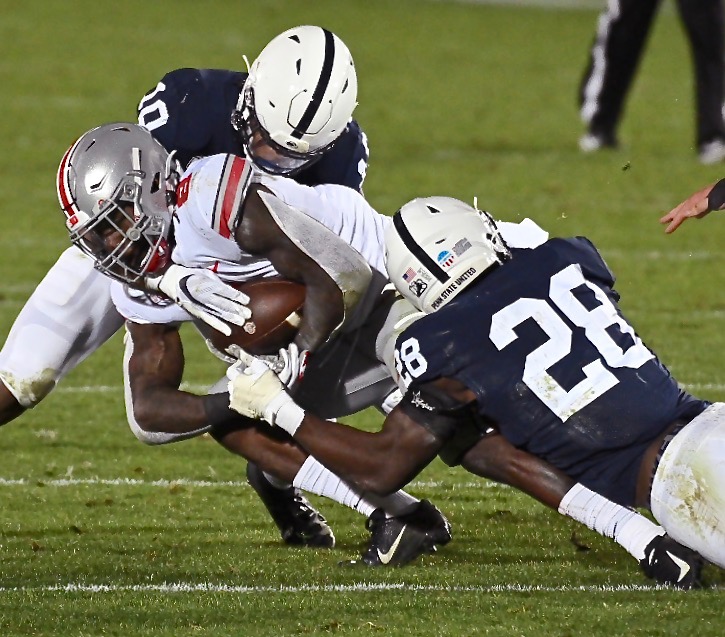 "I needed a drink after that drive,'' Day said. "But you have to be aggressive.''
The half ended with one of the more bizarre occurrences anyone might ever see.
Rather than punt on fourth down with the clock winding down, Day elected to have Fields kill time.
With Ohio State already in its locker room, officials called everyone back on to the field after reviewing the play and saw that Fields had taken a knee with 1 second left.
Day was beside himself on the sideline in protesting vehemently to the official and looking as if someone had picked hit pocket, but the video did not lie.
"It was completely mismanaged,'' Day said, not mentioning the timekeeper.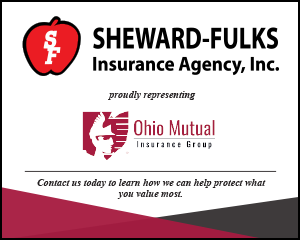 The Lions Jordan Stout took advantage by kicking a 50-yard field goal to cut the deficit to 21-3.
Led by Clifford, the Lions started to show a heartbeat to cut the deficit to 21-13 on a 14-yard touchdown pass to Dotson just 3 minutes, 46 seconds into the third quarter.
Just like that, it was a ballgame.
Fields got the touchdown back in eight plays, the capper being a 49-yard touchdown down the left sideline to Olave in which he beat cornerback Marquis Wilson with 8:41 left in the quarter.
The pass hit Olave perfectly, but he made a marvelous catch by grabbing the back half of the ball. The lunge forced him to stagger, but he had enough left to fly into the end zone.
"Chris is a fast guy on the outside and I trust him,'' Fields said.
The eight-play drive went 75 yards.
The Buckeyes upped the margin to 31-13 with 1:02 left in the quarter on a 22-yard field goal by DiMaccio.
Ruckert caught a 14-yard pass to the 31 and Jake Hausmann a 13-yarder to the 11 to set up the score. Hausmann came on when Farrell had to be helped off the field earlier in the quarter.
Then it was the Dotson Show. That's all it could be called as the Lions cut the deficit to 31-19 just 30 seconds into the fourth quarter. A two-point conversion run by Clifford was stuffed.
First, Dotson beat Shaun Wade for a 38-yard catch down the sideline to the Ohio State 21. He outleaped him for the ball and put it away with his left hand and the side of his helmet.
Dotson was not finished. Next, he made a one-handed catch with Wade in the air and fading out of the picture at the 7 and walked into the end zone for the score.
Penn State's defense had to be wondering what was going to be next, and Day and Fields came up with not one but two gutsy calls on fourth down to take a 38-19 lead.
First, rather than try a plunge by Teague or sneak by Fields with 1 yard to go at the Lions 38, Fields hit Olave for a 29-yard pass play for first-and-goal.
Then on fourth-and-goal from the 1, Fields took a jab step toward the line to freeze defenders and tossed to Ruckert for the touchdown with 9:14 left.
"We split the protection and I saw that linebacker blitz and I told Ruckert to slant,'' Fields said. "We've been practicing that a lot.''
Ruckert didn't take much credit for either of his scoring catches.
"As you could see, it was nothing special,'' he said. "I just had to run (and make the catches). The ball was in the air forever (on the second catch) and I'm just happy I caught it.''
With the Lions in a desperation mode, Clifford moved his team down the field quickly to get the points back with a 20-yard touchdown to Dotson with 6:27 left.
Dotson again burned Wade on a skinny post in lunging into the end zone.
It was 38-25 after a two-point conversion pass to Freirmuth fell incomplete.