The defense was customarily stingy, and the offense proved to be too much of a good thing for the Riverside Pirates.  Defending champion Marion Local moves on to next week's regional final.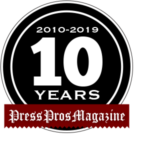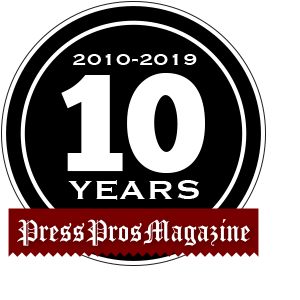 Maria Stein, OH – Perception became reality…again.
Perception being the notion that there's another Division VII team in Region 24 (for this year) capable of taking down #1-ranked Marion Local, compared to the reality of past teams and past years – Spencerville, Patrick Henry, Lima Central Catholic, Liberty Benton. West Liberty, and Mechanicsburg.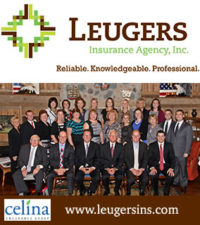 Like with all those schools, reality came calling again Friday night, this time for the Riverside Pirates out of Logan County and the Northwest Central Conference, armed with a 7-1 record and fresh off a hope-generating win over talented upstart Tri-Village in last week's third round.
But in the regional semi-final round Friday reality had its usual front-row seat, and by the second quarter was giving it that 'I-told-you-so' look…on the way to a Marion Local 48-8 win over the Pirates (7-2).
Like so many times, and so many other schools during the Tim Goodwin era, Riverside entered with a plan and running back Kale Long, whose 2,000 rushing yards presented the premier individual challenge faced by the Flyers this season.
Challenge met, as Marion held down Long and throttled the Pirates' offense to just 64 total yards
On the flip side, the Flyers offense fed off a monumental rushing attack to rack up 451 yards, spread principally between Peyton Otte, Kyle Otte, Drew Seitz, Grant Meier, and Dylan Fleck.
"Yeah, it feels good when the running game has the kind of night we had tonight,"  said Peyton Otte after the game.  "The running backs ran hard, but give a lot of credit to our offensive line.  It's great to have that many big plays."
Big plays and big drives.  After holding Riverside to a three-and-out on the game's first possession, Marion capitalized on good field position to move 58 yards in five plays and score first on a 15-yard run by Dylan Fleck go ahead 6-0.
Six minutes later they rang the bell again, this time on an 8-yard run by Peyton Otte and a two-point conversion to extend the lead to 14-0.
1:40 into the second quarter they scored again, this time on a 29-yard run by Drew Seitz, weaving through the Pirates secondary to make the score 21-0.

Five minutes later another possession and another Seitz touchdown, this time from five yards out, and untouched, to build their margin to 28-0.
You get the picture here, don't you?  Five possessions and four touchdowns through the first 23 minutes and 16 seconds of the first half, but Marion was hardly through.
With :44 seconds left in the half Otte connected with Charlie Huelsman from 14 yards out to go up 35-0 at the halftime break.
The marching band had hardly cleared the field when Marion was driving was again – to the Riverside 3 yard line – but lunging for the goal line Dylan Fleck got stripped of the football.  The Pirates' Landon Stewart scooped it up and headed the other way, and 97 yards later scored to account for his team's only points of the night….35-8!
It snapped Marion's string of shutouts (five), but it hardly discouraged anyone.  On their first possession of the fourth quarter Drew Seitz scored his third touchdown of the night to make it 42-8;  and with four minutes left the Flyer subs added the finishing touch(down) with a run by Connor Griesdorn.
They improved to 9-0, and impressively, their defense improved to having allowed just eight points in its last twenty four quarters of work.
"Our defense played well again, obviously,"  said Tim Goodwin.  "But they've played well all year, even if you go back to when we were giving up points.  They're good kids at every level and they just mesh.  It's a good defense.  They make you feel good because they way they're playing they give us a shot to win every game we play.  It's just a matter of the offense not screwing things up, basically."
But that offense has never looked better in 2020, in large part because of the emergence of an offensive line that's both as pedestrian, and efficient in its execution, as they come.  No John Dirksens…just five guys playing as one.
"We just try to get better every week,"  said senior guard Braden Topp.  "The coaches put us in good positions to get the running backs going, and we have a confidence now that we didn't have the first two weeks of the season.  We're executing a lot better now and our confidence is better."
What else is new since the first weeks of the season is the emergence of a full complement of running backs…and the platooning of Peyton Otte and Carson Griesdorn at quarterback, a veritable two-edge sword with both having their own attributes.
"I like our running backs,"  adds Goodwin.  "Because they're so different.  Drew (Seitz) is the big back, but us playing Kyle Otte more is making him better.  He's improving from watching some from the sideline and getting a different prerspective.  He's playing well."
As his three touchdowns Friday will attest.
"And hopefully Peyton and Carson at quaterback give us everything we need.  It's something we work on more every week, and there's pros and cons with both.  We're playing Peyton more and more, but I have no doubt that Carson can come on in a last-minute situation and win a game for us.  And that may happen."
On the other side of all this Riverside coach Bryce Hodge admitted that it had been a challenge.
"They are what they are,"  said Hodge, speaking of Marion.  "And if I could figure out what makes them what they are I would start doing more of that.  I give them all the respect in the world, because when you look over there and see seventy kids in uniform from a school the same size as ours…it's impressive.  They play hard, they fly around…I was just very impressed.  I don't know how they do it, and if anyone could let me know I'd love to be in on that inside secret.
"But we never quit tonight.  I was proud of how we continued to fight in the second half…Landon making that big play when he took that fumble to the house."
It sets up an All-MAC regional final for the second year in a row…and with New Bremen for the second year in a row.  The Cardinals won a much harder-fought game Friday against Fort Loramie to advance.
"I expect it to be a physical game,"  said Goodwin.  "It's a different New Bremen team than we played in Week 2, and that was a physical battle, too.  We turned the ball over a bunch and had to come from behind to win that thing.  I think we'll match up very well."
And as Bryce Hodge left the field he was asked if he was going to keep the tape of Friday's 48-8 semi-final loss.
"You bet I am,"  he snapped.  "I want to watch them."
Looking for that inside secret, no doubt.