The Buckeyes defensive  backfield facesmore on-the-job training Saturday night against an up-and-coming Penn State quarterback and a bevy of talented receivers itching to make their mark.
By Andy Anders for Press Pros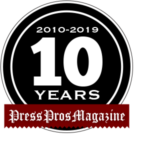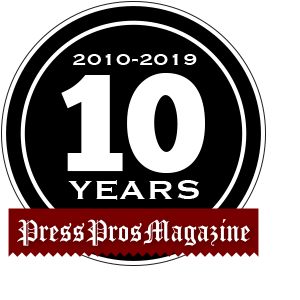 With the roster turnover that occurs in a sport where players only receive four years of eligibility, there's always question marks and new faces entering new seasons for college football teams.
For Ohio State, arguably the biggest question mark entering this campaign surrounded its new faces in the secondary.
Two first round picks in the 2020 NFL Draft, cornerbacks Jeff Okudah and Damon Arnette, departed. So did senior safety Jordan Fuller, dubbed the "quarterback of the defense" by multiple teammates and coaches and a sixth-round pick in his own right.
And while in Week 1 Nebraska rarely pushed the ball downfield through the air, Saturday's matchup against No. 18 Penn State presents the new-look defensive backfield with its first true test.
"Whether it's in pass protection, whether it's in the run game, whether it's a stunt here or there — all it takes is one play against a team like Penn State and you lose the game," Ohio State head coach Ryan Day said. "So we've gotta clean all those things up this week."
Although Nebraska junior quarterback Adrian Martinez threw for over 2,600 yards as a freshman, he regressed in year two with less than 2,000 yards through the air and a dip of five percent in his completion percentage.
Penn State redshirt junior quarterback Sean Clifford's career is on the rise, however, taking over for three-year starter Trace McSorley in 2019 and racking up 2,654 yards through the air and 23 touchdowns against just seven interceptions.
He picked up 400 yards on the ground too, and if the Cornhuskers' 165 yards on the ground between Adrian Martinez and redshirt freshman quarterback Luke McCaffrey are any indication, the Buckeyes can sometimes struggle with mobile gunslingers.
"I think he runs the ball better than [you think] when you first look at him," Day said.
He added that Clifford's added experience in year two leading the Nittany Lion offense should prove vital.  There's a larger potential exploit for the Nittany Lions exposed by Nebraska, though.
Of the 160 passing yards allowed by Ohio State Oct. 24, 55 came on throws to tight ends, with senior Jack Stoll and junior Austin Allen hauling in two receptions each at a clip of 13.5 yards per catch.  Neither of those players touches the caliber of Penn State's Pat Freiermuth.
The junior tight end earned second-team All-Big Ten honors in 2019 with 43 receptions for 507 yards and seven touchdowns, including a six-catch day against Ohio State.
And he's already caught seven passes for 60 yards through one game this season.
If the Buckeyes are to stop the 258-pounder, it will take a concerted effort from an experienced linebacker core that shuffled positions prior to the season opener. Ohio State redshirt junior cornerback Shaun Wade has been talking with the linebackers and safeties on how to stop Freiermuth.
"He's a very elite tight end," Wade said. "Really doesn't like to block. He'll block, but doesn't like to block. Has great hands, runs great routes. He had a stick and nod against Indiana last week that was perfect. [I'm] just helping those boys out, giving them some tips and stuff from last year."
Wade is the lone returning starter in Ohio State's secondary this season, sliding to the outside after spending 2019 in the slot corner position. His experience showed through on a nice pass breakup of a deep ball against the Cornhuskers.
As for the new faces of the back end — Sevyn Banks at the opposite outside corner position, Marcus Williamson as the new slot corner, and new safeties Josh Proctor and Marcus Hooker — Penn State has two weapons and a quarterback with an arm to test their mettle in Week 2.
Junior wide receiver Jahan Dotson joins Freirmuth as the second gun in Penn State's arsenal, a player pegged for a breakout season that didn't disappoint in the loss to Indiana with 94 yards and a touchdown receiving.  He'll go head-to-head with Wade plenty Saturday.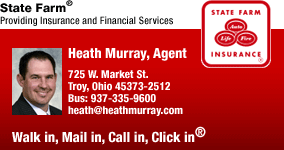 "Very quick guy, deep ball threat," Wade said about Dotson. "You see he had a deep ball against Indiana. They've got great receivers there, they've got a great quarterback."
Behind Dotson it's a core of unproven but talented players. Redshirt sophomore wide receiver Daniel George was the only other passing option that hauled in more than two catches against the Hoosiers, a former four star recruit who saw limited action in 2019. He totaled three receptions for 29 yards Week 1.
Freshman KeAndre Lambert-Smith is another former four star who caught two passes against Indiana, same for freshman Parker Washington.
Regardless, the Halloween night rumble with Penn State should give Ohio State fans a real glimpse into what to expect this season. Clifford averaged 8.3 yards per passing attempt in 2019 despite completing only 59 percent of his throws — he likes to go downfield.
"We came into the game [against Nebraska] timid," Wade said. "It was a lot of players' first time starting, playing in general. I understand that feeling, I'm glad we got that out of the way."