Third-ranked Ohio State won't have to face the dreaded "White Out" at Beaver Stadium and Penn State's manpower has been cut, but history says the game will go down to the 4th quarter.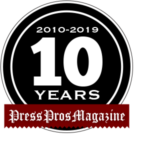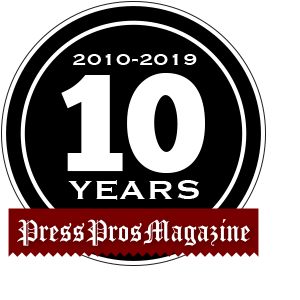 Columbus – There were 110,889 spectators sitting almost on top of one another and wearing white the last time Ohio State cornerback Shaun Wade played at Beaver Stadium.
Every time Penn State did anything positive on the field in that 2018 "White Out,'' the screeching sound of a Lion was blasted over the public address system.
That night, the Nittany Lions did a lot of things correctly, and at times the decibel level probably was similar to the sound of a passenger airliner taking off.
The Lion screeched its approval over and over and over again. In short, it should have been a 3 1/2-hour hell hole for the visitors.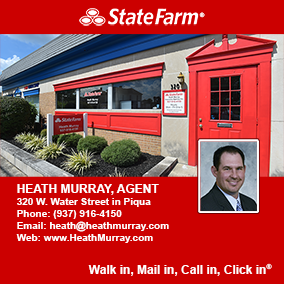 ut Wade, then a true freshman, enjoyed every single minute, especially when the Buckeyes came from 12 points behind in the final eight minutes to win 27-26 on a 24-yard touchdown catch by KJ Hill from Dwayne Haskins.
"I love the White Out,'' he said during a Zoom call this week. "It's a definite challenge on a big stage in college football and our lives as Buckeyes. I was really looking forward to it this year, but it didn't happen. That was one of the most fun games I've ever been in. I really love the White Out and I really love the competition. I love their fans trying to rile us up and all that. I love that. I love that.''
The immense stadium tucked into the mountains will be nearly empty save for family and friends of players because of precautions against the spread of COVID-19 when the teams kick off at 7:30 p.m. Saturday. ABC will broadcast nationally.
Former Buckeyes coach Urban Meyer said having no White Out takes roughly 10 percent of the advantage away from Penn State.
There is another potential pitfall playing against a team that did a face plant in losing 36-35 in overtime to Indiana last Saturday.
The Lions will be irritable from the upset that knocked them from No. 8 to 18th in the Associated Press poll, but they also come into this game badly wounded in having lost tailback Noah Cain to a broken ankle suffered in the first quarter against the Hoosiers.
There's much more grief to their story. Cain was supposed to back up Journey Brown, but he's out indefinitely with an undisclosed medical condition and could be lost for the season.
Imagine the Buckeyes starting a big game without Master Teague and Trey Sermon.
Defensively, Penn State linebacker Jesse Luketa must sit out the first half because of a targeting violation last week. Linebacker Micah Parsons opted out before the season to get ready for the NFL draft.
Yet Ohio State coach Ryan Day knows this could be his team's most difficult test until the season finale against Michigan. The team has won nine straight road games against nationally ranked opponents.
"It's not the White Out, but this team plays us as tough as anybody,'' he said. "At the end of the day, it's the environment that we have to play in and that's the same environment everyone in the league is playing with. We just have to handle it better than our opponents. That's the focus.''
Lions quarterback Sean Clifford, a junior from Cincinnati St. Xavier High School, gave the Buckeyes problems last season before leaving after a series of hard hits. That's when his team began to downward spiral in a 28-17 loss.
Clifford can frustrate defenses by scrambling in the pocket and running up the field to salvage broken plays. He's accurate throwing the ball, especially to tight end Pat Freiermuth. Nebraska's tight ends hurt Ohio State, especially in the first quarter of last week's 52-17 loss.
"He has some experience in the league and he has won some big games,'' Day said. "I think he's accurate throwing the ball and he's competitive. I also think he runs the ball maybe better than when you first look at him. He makes guys miss. They do a lot of good things running the quarterback.''
Recent history screams that this game will be close, and Day has said his wish is for the Buckeyes to have a chance to win in the fourth quarter.
In 2017, Saquon Barkley returned the opening kickoff 97 yards for a touchdown and the Lions used that electricity to lead 14-0, 28-10 and 35-20 at Ohio Stadium. It took a 16-yard touchdown pass from JT Barrett to tight end Marcus Baugh with 1:48 remaining to win 39-38.
In 2016, Penn State scored 17 straight points in the fourth quarter to win 24-21 at State College.
Coach James Franklin is expecting his players to come back in a big way to give themselves a chance to win the Big Ten East and get into the College Football Playoff. Don't expect his team to turn the ball over three times, miss three field goals and fizzle on third and fourth down like it did against Indiana.
"You have so much invested in it that you have to find a way to move on and move on quickly,'' he said. "You have to move on and flush it. We're looking forward to a tightly contested game on Saturday. It's going to be a challenge. It's as talented (Ohio State) roster as there is in the country. It's starting and finishing and everything in between.''
The Buckeyes will be at full strength, and that includes receiver Chris Olave. He left last week's game in the second half after being sandwiched by two tacklers and never returned, but was not listed on the team's list of unavailable players report.
"He has had a good strong week of practice,'' Day said.
Penn State should start sophomore Devyn Ford at tailback and have true freshmen Keyvone Lee and Caziah Holmes backing up.
Ford ran for 69 yards and a touchdown on 20 carries last week. He was the No. 14 recruit in Virginia as a high school senior.
As high school seniors in Florida last season, Lee (6-0, 230) was the No. 20 running back prospect in the state and Holmes (5-11, 210) the No. 26 overall prospect.
Cain was supposed to be the man this season what with him running for a freshman team record eight touchdowns last season.
Now, it's Ford's golden ticket.
"The difference from our rotation of backs is that (Ford's) the guy,'' Franklin said. "You are going to have to change your mentality (of going from backup to starter).''
As for the Buckeyes running game that sputtered against Nebraska behind backs Master Teague and Trey Sermon, left guard Josh Myers promised a better showing.
"I think there will be a lot of improvement this week because it's the next one,'' Myers said of Game 2. "There are definitely (great) expectations from our offensive line this season.''
Should Teague or Sermon have difficulty running, look for redshirt freshman Steele Chambers to come in. Chambers ran for 32 yards on four carries against Nebraska and Day said he ran with good  pad level.