Ohio State's 315-pound redshirt sophomore right tackle will be facing one of the best defensive end tandems in Shaka Toney and Jayson Oweh in his second college start.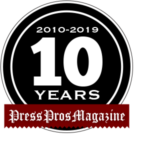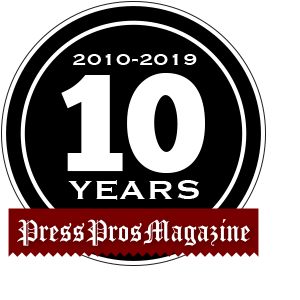 Columbus, OH – Nicholas Petit-Frere was ready to compete with a large cast for the starting right offensive tackle spot when spring practice began on March 2.
Two practices in, though, the virus pandemic wiped out any shot he had of showing his stuff to Ohio State line coach Greg Studrawa and the rest of the coaches on that side of the ball.
Worse yet, when the spring semester ended Petit-Frere returned home to Tampa, Florida, with only general instructions about how he could put together make-shift workouts to remain in fighting trim.
Like so many of his Buckeyes teammates, he did more than maintain without the aid of a gym for many weeks. He put on 10 pounds and did get stronger.
Proof that Petit-Frere did everything under the gulf coast sun to get better was when a gutter on his home gave way under his weight.
"I was finding a place to do pullups,'' he said. "It was a challenge in Florida with the virus because I couldn't find any gyms. I had to do a lot of stuff at home. I thought my roof could support me. There were a few things broken in the first week or two.''
Petit-Frere got up to 315 pounds – he stands 6 feet 5 – and did nail down the position. He did so well in a 52-17 victory over Nebraska in the season opener last Saturday that coaches gave him a "champion'' grade.
The real test comes in his second start when Penn State will throw double trouble at the line in the form of redshirt senior Shaka Toney and redshirt sophomore Jayson Oweh coming off the edge from defensive end. Kickoff is at 7:30 p.m. on ABC from State College, Pennsylvania.
Toney had seven tackles, including two sacks, and a quarterback hurry in a 36-35 overtime loss to Indiana last Saturday. He made things so miserable for Hoosiers left tackle Caleb Jones that the announcers said it wasn't a fair matchup.
"They're both fast and quick off the ball,'' Buckeyes coach Ryan Day said. "They really ran the edge last week and had good counter moves inside. They're as good as we've seen. We have to do a good job of getting our hands on them early.''
Petit-Frere is much larger than either player, but Toney and Oweh succeed by blowing past blockers and not matching muscle.
"They are very active with their stunts,'' Petit-Frere said. "We've been watching film from the Indiana game and the games prior to and we're prepared for anything they might run. (Toney) is a very athletic defensive end – very talented – and Penn State had a lot of great rushes against Indiana last week. He's going to be a great competitor for me to go up against – for Thayer (Munford) to go up against – and we're just going to do our best.''
Should Petit-Frere have difficulty, there are options such as true freshman Paris Johnson and sophomore Dawand Jones. Day has said that several players can step in and play right tackle as starters.
Oweh is a late-bloomer in that he was redshirted as a freshman after playing four games and played in 13 games last season but started only once. Rivals ranked him the No. 71 overall prospect as a high school senior and 247Sports had him No. 94.
Nittany Lions coach James Franklin was asked why it took Oweh so long to get going.
"He's like a lot of guys we recruit who are highly recruited guys,'' he said. "That happens in a lot of programs. You come in and you have to learn. He came in and got better. He improved his technique and fundamentals and football IQ. He and Shaka are feeding off one another.''
Petit-Frere can have empathy for Oweh. He was a five-star prospect, but was redshirted in 2018 and backed up Branden Bowen last season. He did play in 13 games. ESPN, Rivals and 247Sports ranked him the No. 1 tackle in the nation and 247Sports had him the No. 7 overall player.
The fact is, former coach Urban Meyer raised the level of recruiting offensive linemen. Once they got to campus, he stressed that the days of sloppy-looking players with their bellies hanging over their pant belts were over. He wanted athleticism at all five spots. He also wanted mean people.
Enter Petit-Frere, who admitted that he was pretty raw as a freshman.
"It was a whole different feel for me coming out of high school,'' he said.
He didn't just watch the first-teamers. He studied them, asked them questions, and they in turn showed him what it takes to play in a top five program.
"There are always ups and downs in this program,'' Petit-Frere said. "Sometimes you feel like you are on the high track and then you'll have a stutter and don't know what's going on. You have to find a way to get it back. Looking at it from the long run, it's about me developing from the film side, understanding the football side of things to the weight room side and the strength side and getting my body a certain way. Then you have to put it all together.''
Then he credited his line mates for not allowing him to be swallowed whole by the process.
"Mostly, it's the power of the unit – the guys around me,'' he said. "The older guys know that feeling. We always pick each other up.''
That knowledge helped Petit-Frere when he returned home during the quarantine. He ate and ate and ate some more and lifted weights to prepare for the likes of Toney and Oweh.
Petit-Frere returned to campus a better player physically than the one who started spring practice.
"During the quarantine break we had that whole three-month span where we were by ourselves and had to be accountable for the weight room and nutrition,'' he said. "The goal set for me by the coaches was to gain 8 to 10 pounds to get around 315. That was a lot of eating. I ate as much as I could and weight trained as much as I could.''
Mother Loris Petit-Frere cooked him spaghetti for dinner for two to three weeks and pasta sometimes served as breakfast and lunch. He ate more food beyond that, but she called coaches seeking other ideas for nutrition.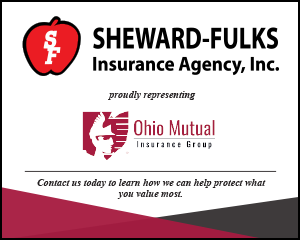 The weight gain was just 10 pounds, but Petit-Frere can feel the difference.
"I just feel better,'' he said. "It's about the confidence at this position on the offensive line. It's feeling better about your body and feeling stronger. I feel like I haven't lost any speed. I feel more physical with everything that I do.''
Through these many weeks of player interviews on Zoom, no one has come across with more humility than Pete-Frere and running back Master Teague.
So Petit-Frere wasn't being cocky when he said grading out as a champion is the goal every single game.
"The expectation is for us to grade out as a champion,'' he said. "That's why we're at the game. The philosophy here is to do your job. I'm just glad I was able to do my job.''