After thriving coming off the bench during Dayton's 29-2 run through last season, some expect Ibi Watson to seamlessly slide into Dayton's starting lineup.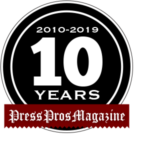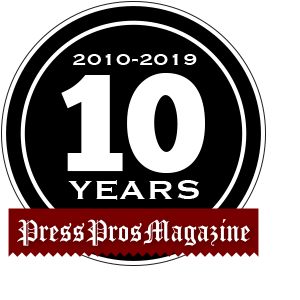 Dayton, OH – Obi is gone, but how about Ibi?
After his dunk-dazzling days mesmerized and stupefied the University of Dayton Arena inhabitants, Obi Toppin is taking his high-above-the-rim shenanigans to the NBA.
So what does that leave the Flyer Faithful? Start with changing the 'O' in Obi Toppin to the 'I' in Ibi Watson and it's a noteworthy start.
Watson, a red-shirt senior, was not a starter on last season's 29-2 team, but don't call him a sixth man. Call him a six starter.
How good is he and how good can he be?
One web-site, collegehoopstoday.com, puts Watson in its top 15 players who will be stars for the 2020-21 season — in whatever form the season turns out to be.
Said the web-site: "After thriving coming off the bench during Dayton's 29-2 run through last season, Watson will now seamlessly slide into Dayton's starting lineup. Expect coach Anthony Grant to regularly feature Watson, who averaged 10.1 points last season in just 22.5 minutes."
High praise, indeed, for a guy willing, without a whimper, to watch the opening tip from a blue chair on the sidelines, rubbing his palms together as he awaits the call.
He started only one game last season, but made his presence felt in all 31 games, coming off the bench 30 times, usually in the early going.
And Grant doesn't consider him a sixth man by saying, "To me he has been awesome, more like a sixth starter."
Watson came off the bench to score 16 points against Kansas in the Maui Classic, one of the two games the Flyers lost. And he zipped in 30 against Grambling when point guard Jalen Crutcher was injured.
As he said late last season, "I like to provide scoring and an energy boost when I come off the bench."
This season, that scoring and energy will begin when the referee tosses the ball to start the game.
Grant appreciates Watson's demeanor, work ethic and in-game performances.
"He was one of the hardest workers, a guy that brought it ever day," said Grant. "He was instrumental in our ability to have the success that we had last year. So we feel he has a chance to really impact this team. He has done that and more."
With more, much more, to come.
"With his experience, he's got the ear of all of his teammates," said Grant. "It's not only about what he can do on the floor, but because of what he has experienced and his maturity as a person.
His mother, Molly Watson, describes him perfectly when she told the Columbus Dispatch, "He is an amazing son. He is a mature, considerate, thoughtful person. He is a thinker. He tries to understand the big picture. He is a very easy-going kid with a huge drive to succeed in the game he loves."
Watson has two things in common with Cincinnati Bengals quarterback Joe Burrow. Watson and Burrow were teammates for two years on the Athens High School basketball team.
And both transferred from one school to another — Burrow from Ohio State to LSU and Watson from Michigan to Dayton.
Burrow is having magnificent success this season with a losing team. Expect Watson to have magificent success this season with a magnificent team.
It all begins Thanksgiving weekened when the Flyers play in a tournament in Rapid City, South Dakota with an opening game against Wichita State.