Less than eight weeks after getting shot through his face, Haskell Garrett not only returned but looked dominant for Ohio State against Nebraska.
By Andy Anders for Press Pros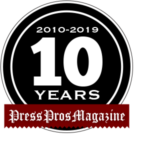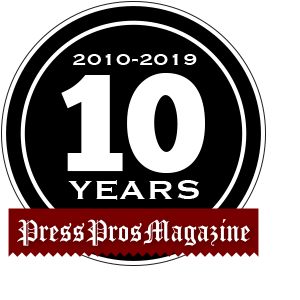 Fifty-five days.
Fifty-five days after taking a bullet through his cheeks, Haskell Garrett was back on the field for Ohio State's first game.
Following 55 days of surgeries, bone grafts and rehabilitation, the senior defensive tackle not only started for the Buckeyes against Nebraska Saturday but earned team defensive player of the week honors with two tackles, a sack and two drawn holding penalties.
"I hugged Haskell in the locker room after the game and I said, 'This is a miracle," Ohio State defensive coordinator Kerry Coombs said. "I mean it's a miracle. This kid was shot in the face. And I don't know how many days ago it was, but it wasn't that long ago."
On Aug. 30, Garrett was attempting to break up an altercation when someone involved pulled out a gun and shot at him.  The bullet entered through one of his cheeks and exited out the other.  Laying in the hospital with life and career doubts swirling around him, Garrett set his attention on what lay ahead.
"I was just focused on that moment in time and getting back to football," Garrett said. "I just knew that there was a greater purpose, so just being ready for any opportunity."
Garrett noted he had plenty of support.
"It was everybody. It was Buckeye nation, it was my coaches, my friends and most importantly my family," Garrett said.
Ohio State head coach Ryan Day credited the Buckeyes' medical staff multiple times in his press conference Tuesday, citing the laundry list of things required to get Garrett back to playing.
The road wasn't easy. Garrett lost five teeth in the shooting, and the two holes in his cheeks required a series of surgeries and sutures to repair. Pieces of his bones were used to graft tissue together. His diet became liquid-based.  Still, the defensive tackle returned to meetings ready to work the same week he took the gunshot.
"He just never gave up," Coombs said. "My office is right across the hall from [defensive line coach] Larry Johnson's, and he's in there working with Larry, with the stitches and all that stuff, learning and preparing without being able to do anything physically."
Garrett simply had no hesitation.
"When I found out I had no, really, major damage to my mouth or face, I knew in that moment that it was time to get back to work," Garrett said. "Refocus and just be ready for any opportunity I had to get back to playing."
And play he did in Ohio State's season opener.
Nebraska redshirt freshman quarterback Luke McCaffrey hurt the Ohio State defense early on Saturday with rushes of 47 and 14 yards, respectively, to open a productive day running the football.  Garrett was the first defender to pin down McCaffrey before he rattled off a large yardage chunk. The big man slung McCaffrey to the ground after he gained just three yards on a second quarter run.
Garrett continued rolling with a sack of junior quarterback Adrian Martinez the same quarter, then flew past Nebraska sophomore center Cameron Jurgens the next play to force Martinez outside and into the waiting arms of junior safety Josh Proctor for a five-yard loss.
"I don't think anybody realizes how much preparation goes into one play in college football," Garrett said. "Any level of the sport, there's a lot of preparation that goes into it, and I'm just thankful I was in the right place at the right time and used my technique and my basics."
Desperate to find ways to slow him down, the Nebraska offensive line resorted to wrestling more so than football when blocking Garrett, resulting in two key holding penalties later in the game.
With how often he set up camp in the Cornhuskers' backfield, it's a wonder he didn't bring a tent and sleeping bag to the Horseshoe Saturday.
"It felt awesome. It felt great being out there and playing with my brothers," Garrett said.
The Nevada native's breakout noon-game performance came as no surprise to redshirt junior center Josh Myers.  In the contact practices leading up to Ohio State's season opener, Garrett demonstrated the same imposing combination of explosion and first-step quickness that was made clear to all watching this past weekend.
"His first day back in pads we ran an outside zone play, and he got my number on it," Myers, a Rimington Award watch list member, said. "I was not ready for it, man. He came off the ball so hard. I could tell he was just happy and excited to be back, and he came off the rock on the first day of pads, on the first set of team [drills], and I was like, 'Oh my God."
Now Garrett's season moves forward as one of the best storylines on Ohio State's team.   His worth to both the play and mindset of the Silver Bullets is immeasurable.
"You can't undervalue the impact that that has on his teammates and the defense in general," Coombs said. "That experience that he went through and how he got back on the field in such a short period of time."
Garrett and the Buckeyes continue their season against No. 18 Penn State Saturday.