The doubt over whether Ohio State's season would ever get started is finally behind us. And although it's now a long way from over, there's a likely inevitability to where the Buckeyes will wind up, and who they'll see once they get there.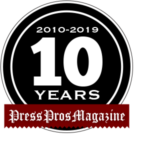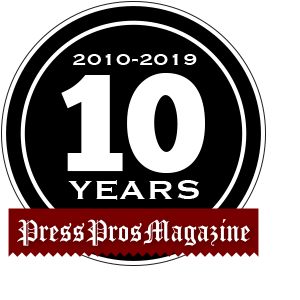 Ohio State has plenty of time to improve the deficiencies it displayed in a 52-17 season-opening victory, and that's good, because the Buckeyes will need to be much better.
Not to defeat Penn State on Saturday, or any of the six other stiffs that will follow if OSU's regular-season Big Ten schedule comes off without a COVID hitch, hack or sniffle.
The truth is, Ryan Day's team won't face an opponent remotely capable of exploiting what few weak spots arose in its domination of Nebraska until perhaps the conference title game against Wisconsin on Dec. 19.
Probably not then, either, unless there's a magic pill Bucky the Badger can ingest to bridge the speed and athleticism chasm that always shows up in Indy.
Sure, it's early — way early — but right now it's hard to envision any team in the country being an equal of OSU's until a College Football Playoff finale against Clemson.
Sorry, Alabama…you were the only possible intruder on that inevitability until Jaylen Waddle's ankle snapped on Saturday.
With Waddle out for the year, the Playoff committee could save itself some grief by shaving its participants from four to two.
After all, it would be doing Nos. 3 and 4 the favor of sparing them semi-final blowouts against Clemson and OSU, and it would mute the bellyaching from whoever finishes No. 5, foolishly believing it should have finished higher.
What about Michigan?
Is that a serious question?
Oh, you traditionalists…still struggling to reconcile current events with past history, eh?
OK, so Jim Harbaugh debuted a talented young quarterback in Joe Milton on Saturday night at Minnesota. Milton is a vast upgrade over Shea Patterson, but the Wolverines' secondary remains no match for an OSU wide receiver corp that's only getting deeper.
So, unless you're a coach or player constricted by the take-'em-one-week-at-a-time bromide, start whetting your appetite now for an Ohio State-Clemson title game.
It's every bit as certain as all those years the NBA season tipped off in October and you knew we were just killing time until the Cavaliers and Warriors played for it all in June.
College football doesn't stay stuck in a four-year rut like that, but this season you can see Clemson-Ohio State coming even if you pull that face mask you're forced to wear over your eyes.
The Tigers are 5-0 and rolling with dueling Heisman Trophy hopefuls Trevor Lawrence and Travis Etienne.
The Buckeyes have a healthy Justin Fields, a schedule softer than Charmin and a rock-star coach in Day with the elusive charisma that enables him to continually coax more out of his charges without ever compromising their loyalty or devotion.
You can thank Urban Meyer for that latter phenomenon, because he drove Ohio State with a relentless, insatiable urge for improvement that gradually became styrofoam sandpaper on the blackboard of his players' minds.
Alpha males like Meyer choke every last ounce of potential out of a program, but the cumulative toll of their hunger exhausts everyone around them.
Day is 'Meyer Light', just as driven, just as brilliant, but cognizant of the pressure gauge's propensity to red-line if he revs the engine too relentlessly.
Ohio State's players absolutely love playing for Day, and his coaches love coaching for him, because all of them still remember enough of what life was like when the Big Bad Wolf roamed the Woody Hayes Athletic Center hallways.
Football has to be fun at least some of the time Sunday-Friday, and Day makes sure it is. He's more likely to chest-bump his players than he is to browbeat them.
Clemson's Dabo Swinney strikes the same delicate balance between leaning on and letting off his charges, which is why his team never lost faith when Ohio State dominated the Tigers early in their Fiesta Bowl semifinal last December.
That game was so riveting, so competitive, so controversial, college football would do well to award its championship to the winner of the final game Fields and Lawrence will play at this level.
Right now, Etienne's surprising return skews an edge toward Clemson, because he affords the Tigers a run threat no one at Ohio State displayed in the win over Nebraska.
Master Teague and Trey Sermon appear far inferior to J.K. Dobbins, which is somewhat self-evident in light of Dobbins' 2,000 yards-plus last season.
Steele Chambers might prove the eventual answer there.
The biggest difference in OSU — again, only at first look — is its defensive regression both rushing the passer and covering downfield. Again, that's understandable given the loss of All-Americans Chase Young and Jeff Okudah to the NFL, and the Buckeyes have time to find or develop passable substitutes for the talent they lost.
Clemson should be better at this juncture than OSU. The Tigers have had nearly a half-season to build. Their secondary is surprisingly sturdy given its graduation losses, and its defensive line appears markedly better than a year ago.
How that will translate in 2 ½ months is far from certain, but what's apparent already is that you'd be smarter to take Clemson-Ohio State in the title game before embracing any other scenario.
Bruce Hooley is a former sports editor of the Troy Daily News. He hosts The Bruce Hooley Show from 5-7 p.m. Monday-Friday on 98.9 The Answer in Columbus and hosts the We Tackle Life podcast on Mondays, Wednesdays and Fridays with College Football Hall-of-Famer and Fox NFL analyst Chris Spielman.