Hoping for more and expecting better, neither played out for Covington in a forgettable playoff loss to West Jefferson.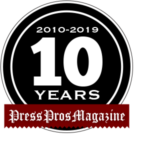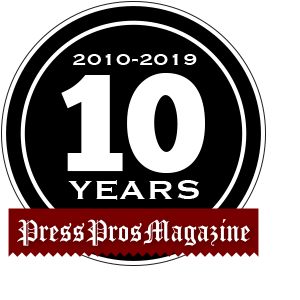 West Jefferson , OH – No doubt Ty Cates and his coaching staff had hoped for a better performance – outcome.
They got neither in Saturday night's 55-20 shellacking at the hands of #4 seed West Jefferson as #5 Covington bowed out of the 2020 Division VI playoffs.
It was an odd game…one in which Covington started poorly, fumbling on its first play from scrimmage, and shanking punts into the West Jefferson bench on its first two possessions.
A game in which Covington made big plays all over the field – long rush gains by Trentin Alexander, Duncan Cooper, and Jenson Wagoner – yet could not pierce a bigger, more athletic front line of West Jeff's when they had it in point-blank range of the goal line and a score.
Big catches by Tyler Owens and Jake Hamilton moved the ball, but failed to move the momentum of the game in Covington's possession.
And sadly, it was a game where the officiating (which no one used as an excuse) was a travesty, rendering the playing field itself a dangerous place to be by the fourth quarter.
"This is not what we wanted…the way we wanted to finish,"  Ty Cates told his assembled group afterwards.  "But this is football, and this is life.  This hurts now because we know we can be better than this.  I hurt, and I know you hurt.  But we have to get back up and keep fighting.  And you're going to find that that's what life is about after football."
Words like those.
Odd game?  West Jefferson took the opening kickoff and scored on their very first play, a 55-yard pass from quarterback Tyler Buescher .
On their next possession…another touchdown, this time a much shorter pass, but the same outcome with outstanding slot receiver Tyler Oberle.  At 4:05 of the first quarter the Roughriders led, 13-0.
They moved through Covington's defense like Teddy Roosevelt's rough riders did up San Juan Hill, and by 4:02 of the second quarter they had scored again, this time on an 8-play, 92 yard march that ended with another touchdown pass to to West Jeff's MJ Book….20-0.
Covington finally shook off the doldrums to make a drive of their own just before the half, and with 29 seconds remaining Duncan Cooper scored on a two-yard run to cut the lead to 20-7 after David Robinson's point after touchdown kick.
And after a 15-minute break for halftime the Buccs struck again off another fine drive, this time a two-yard plunge by running back Gavin Swank, to cut the lead further, to 20-13.
Momentum gained?  Nossir.  On the very next possession West Jefferson matched Swank's touchdown with another 1-play drive and a 55-yard run by Hayden Salyer to go back up by two scores, 27-13.
And five minutes later, after another futile Covington possession, West Jeff rang the bell again when Tyler Buescher scored to make it 34-13.
Then 41-13 in the opening moments of the fourth when the Riders' Kyle Scott scored.
Covington finally scored again on the ensuing possession when Jake Hamilton finally turned one of their big plays into a 33-yard catch and touchdown…41-20, West Jeff.
But Scott negated that score with another of his own for West Jeff on its next possession on a 35-yard pass…nd moments later a mopup TD run  to make it 55-20.  Mercifully, with a running clock the last three minutes of the game culminated quickly.
If there was a redeeming virtue for Covington in the game…it was that against an obviously better football team in West Jefferson the Buccs never stopped hitting – giving as good as they got.  Helmets flew off and tempers flared, and finally the officials did call a pair of double fouls that they deemed off-setting, but it was hardly appropriate.  By that time they had lost control, and that which was left was a matter of the respective kids and their own 'self' control.
After that brief meeting in the end zone, Cates spoke about the game, and the Buccaneers' season.
"We got off to a rough start, and you can't dig yourself another big hole, like we did again, against a good football team like we did tonight,"  he confessed.  "We got a nice score before the half, and we got into the red zone on another occasion, but when you do you've got to score.  We had our opportunities tonight, but we didn't make the plays.
"And hats off to West Jeff.  That's a heckuva' football team.  They made big plays.  They have tough receivers to cover.  They have a lot of firepower and we couldn't make enough stops.  Plus, we kept beating ourselves.  And I won't make an excuse about officiating, but our kids continued to fight.  They fought to the end and I'll always be proud of Covington football for that reason."
There were no relevant stats to speak of…not when you get drilled by 35 points.  More on Cates' mind was the possibility of yet playing another football game this year, post-playoff, as a result of the OHSAA's decision to let schools have that competitive opportunity, up to a maximum of ten games.
"It would be tough after a night like tonight, and most places wouldn't be able to do it after this kind of experience,"  he said.  "But here, I trust in our program and our kids, because we have the type of kids and community that can rally, get rid of the bad taste, and take it out on the next team we play.  We want to see our seniors play until they can't play anymore.
"We're blessed to even play football this year because of Covid, and that's the best thing about Covington kids.  They play hard all the time, no matter the score, and I've been other places and that's not how it is.  I just told them…you guys always fight to the end, and I'm so proud of them for that.  I'm proud and blessed to coach here and be part of such a work environment.
"We're still a young team.  We lost sixteen seniors last year but we'll have a lot of guys coming back next year.  We'll lose some key seniors again, but we've got a lot of good things coming to Covington."
For West Jeff's part, good things are coming for them, too.  They move on to play #1 seed  Coldwater, at Coldwater, in next week's Round 4.
There were some broken hearts and tears on that walk back to the locker room;  and no word at this point about if there would, indeed, be another football game in the 2020 season.  Duncan Cooper, Trentin Alexander, Jake Hamilton, Gavin Swank…none of them wanted it to end this way.
And since 1947, they never have wanted it to end at Covington.
Even on the good nights!