In what coach Spencer Wells called his team's most complete game, the Fort Lormie Redskins rolled to a 42-0 victory over Ansonia in the D-VII, Region 28 playoffs. The Redskins slowed down the Tigers' talented running attack to set up a regional semifinal meeting with New Bremen next week.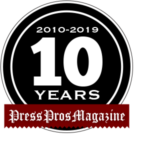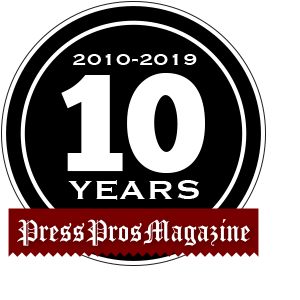 Fort Loramie, OH – Rain splashed down prior Friday's Division VII playoff football game, but cleared before kickoff. A flash of lighting pushed the start back by 15 minutes. Gusty winds swirled throughout Redskin Stadium. And soon after the game ended the clouds opened up with a hard downpour.
Thunder was the only thing missing. So the Fort Loramie Redskins provided some of their own.
Fort Loramie lowered the boom on Ansonia in the D-VII, Region 28 quarterfinal game with a 42-0 victory. Redskins coach Spencer Wells called the win the most complete game his team had played all season in terms of offense, defense and special teams getting it done. He'll get no argument from Ansonia, which came into the game with six wins behind a stellar rushing attack.
Ansonia (6-2) entered Friday night averaging 243 yards per game. Senior Reece Stammen had logged seven straight 100-yard games and was coming off a 232-yard effort on 41 carries last week. It came to a grinding halt Friday against a stout Redskins defense that posted its fourth shutout in eight games.
"They were just too much for us tonight," Ansonia coach Matt Macy said. "We had a couple stops in the first half. We just couldn't get anything going offensively. They took away what we do best and we couldn't do anything else. … They beat us on the line. We were trying to get the ball downfield but we didn't make enough plays to loosen them up."
Loramie (7-1) held Ansonia to 120 yards of total offense (unofficially), including 74 yards rushing on 24 carries. Stammen, who kept grinding for yards till the end, finished with 31 yards on eight carries. The majority came on a 32-yard run midway through the fourth quarter.
"I think the D-Line won the battles up front," Fort Loramie senior Nick Barhorst said. "That just helped the rest of our defense to bring him down."
Added Wells: "I think our defense played outstanding fundamental football. We read our keys. We attacked our keys. We tackled well. (Ansonia) is good up front. They can run the football and they've done it all year. We challenged our defense and I thought that was their best effort all year."
Barhorst got it started on the second play of the game with his interception on a deep pass down the Ansonia sideline. Loramie's offense didn't capitalize despite a 12-play drive down to Ansonia's 31-yard line, where they punted.
"Nick Barhorst, they take shots on him every week," Wells said. "He might be 5-5 on a good day but he plays so hard. Those guys are playing great team football on defense."
Though the offense didn't score after Barhorst's interception the rumbling of thunder had started. It grew closer with senior Max Hoying's one-hand extension … on a full sprint … to snag Collin Moore's 26-yard touchdown pass at the goal line. It echoed through the stadium on senior Sam Barhorst's 27-yard TD run. It clapped louder when junior Elliott Davis hauled in Moore's 36-yard TD strike that just eluded a Tigers' defenders hands. It cracked on Moore's 2-yard keeper.
And Loramie's thundering offense reached its crescendo as time expired to end the second quarter. That's when Moore rolled out from the Tigers' 37-yard line and heaved a Hail Mary into the waiting mass of receivers and defenders in the end zone. Sam Barhorst leaped high and in the middle of the pack clutched the TD to his chest for the 35-0 halftime lead.
Seven possessions. Five touchdowns. One running clock to start the second half.
"I just ran as fast as I could, watched the ball and jumped up and grabbed it," Barhorst said matter-of-factly about the Hail Mary. " … There were three of us there so hopefully one of us was going to catch it."
Just like the Redskins drew it up. Seriously. Wells said Thursday is situation day where such scenarios are practiced.
"Sometimes you get lucky and it works," Wells said. "Collin threw it exactly like we worked it. He got great air on the ball and kind of dropped it in there. Those guys got up and made a play. Sam made a heck of a catch. We put a lot of pride in that and it's good to see it pay off like that."
Barhorst's catch isn't the only prayer he's answered for the Redskins this season. Injuries depleted Loramie's backfield depth. Wells threw Barhorst into the mix and Barhorst has been off and running ever since. Friday night he led Loramie with 142 yards on 12 carries.
"Sam, I don't know if I ever envisioned Sam having this role at the beginning of the year," Wells said. "We had some injuries and that kind of forced us to give him an opportunity on offense more than we probably planned. He's taken it and ran with it. We're better when he's on offense and defense making plays. … We were limited in the backfield and we gave him a shot. He's done a heck of a job."
"I had a little chip on my shoulder the last couple of years because I always wanted to run the ball," Barhorst said. "Every chance I get it my mentality is they're not tackling me."
Fort Loramie rolled up 489 yards of offense against Ansonia, including 313 yards rushing. In addition to Barhorst, junior Jacob Sherman – who capped the scoring with a 12-yard run in the third quarter – added 121 yards on 15 carries.
"These guys are explosive," Macy said. "But they're more pounding. A lot more physical than we've seen all year. … I'm proud of our guys. We played hard. We were a little outgunned at times. We'll be back."
Moore completed 10-of-15 passes for 176 yards. He spread them around to six different receivers including sophomore Logan Eilerman (5 catches for 51 yards) and Barhorst (2 for 44).

"Collin played really smart football tonight," Wells said. "The recipe for our success has to be running the football and making big plays in the passing game. I thought we did that tonight."
The win advanced second-seeded Fort Loramie to the regional semifinal against No. 3 New Bremen next Friday. Loramie will host the game as the higher seed. New Bremen moved on following its 28-13 win over No. 6 St. Henry.
Fort Loramie has outscored its two playoff opponents 91-6. They've won two straight following that surprising 60-43 loss to Tri-Village.
"I would say the Tri-Village game is a big reason why we came out so fast the past two weeks," Nick Barhorst said. "It kind of gave us a big wake up call. … We came out swinging tonight."
And in doing so it left another playoff opponent thunderstruck.