The Piqua Indians ran into a hot quarterback, missed some opportunities, made some mistakes, made a run…and at game's end came up a play short in a Division II loss to Cincinnati Anderson.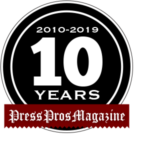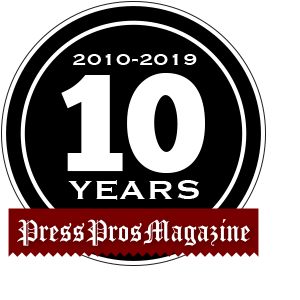 Piqua, OH – There were more omens, perhaps, than there is space to write about them.
Thunder and lightning delayed the start of Friday night's Piqua-Anderson Division II matchup for an hour and a half.
And then Anderson's quarterback, a cherub-faced senior named Jackson Kuhn, came out with some thunder and lightning of his own, hitting his first fourteen passes in a row – and eighteen of his first twenty – against a Piqua defense known for getting to the passer and shutting out opposing defenses.
But that didn't happen Friday night in a 29-22 Anderson win that knocked the wind out of the Indians' sails and them out of the 2020 playoffs, as well.
"Disappointing is a good word for it,"  said Indians coach Bill Nees.  "We had our opportunities.  We played really good at times.  We had some good plays, but we didn't have enough.  And we just made too many mistakes when it came time for us to make some plays."
Nees is a master at saying a lot with a few words, and he never said it better than with those post-game words.
Kuhn was the story as he masterfully kept the Piqua defense at bay, playing from the 'shotgun' in Anderson's spread offense, then getting rid of the ball in about 1.5 seconds and hitting his receivers – about five different ones – right in the numbers before anyone in a blue jersey could lay a hand on him.  Time…after time…after time!
Adding insult to injury, every time Piqua would get him in a 3rd down situation Kuhn would alter his snap cadence and make the Indians linemen jump off sides – four times throughout the game – to pick up a free first down.
More insult, Kuhn could run with it, too.  If he needed 17 yards on third and 17 he'd get it to further frustrate the Piqua pursuit.  By the third quarter they'd had enough and started picking up some penalties of the 15 yard variety, which added to that list of ominous overtones.
And what the heck…isn't it Halloween week, to boot?
All this, and Piqua (7-1, #3 seed) came back from a 20-7 halftime deficit to tie the game at 22-22 with two minutes left in the game, and actually had a golden opportunity to win it – ARRGGHHH – before before more penalties, more mistakes…and probably somewhere a black cat running around in Alexander Stadium.
For Kuhn's part, he immediately took the opening kickoff and drove (threw, actually) Anderson (7-2, #6 seed) down the field to the Piqua goal line…then fumbled as he ran it in from a yard out.  Tanner Kemp recovered for a touchback and the Indians took the ball on the twenty.  But they couldn't move it, had to punt, and Kuhn got it again, repeated the opening process of snap, throw, catch, move the chains, and this time he scored at 3:36 to give the Redskins a 7-0 lead.
Kuhn was light's out, hitting eighteen of his first twenty throws, and while Piqua couldn't generate momentum on offense, he got it back in the second quarter and scored again on a nine-yard run to go up 13-0.
Finally, Brady Ouhl, Ca'Ron Coleman, and a little Bryson Roberts thrown in began moving things and with 1:54 left before halftime Coleman scored from seven yards out to make it 13-7.  But not for long.
Give Jackson Kuhn two minutes and he'll give you seven points every time…and he did, hitting teammate Joey Faulkner with an 8-yard pass to score with just :08 remaining before the break.  20-7, Anderson.
"We knew coming out that it would take us some time to adjust to him,"  said Nees, afterwards.  "The kid was unbelievably accurate, we tried to tighten things up on the boundary, and generally did a better job in the second half.  But it was tough to get any pressure because he was just catching the ball and throwing…boom, boom, boom, boom."
And yes, they did do a better job in the second half, especially the defense which held after Piqua went for it on fourth and one from the 36 yard line, turned it over on downs, and that defense held Kuhn and Anderson out of the end zone to start the third quarter.
And then the lift they needed…Brady Ouhl found Garrett Schrubb on a a deep slant pattern with 3:05 left in the quarter and Schrubb took it 64 yards for a touchdown to cut the deficit to 20-14.  Things were finally going their way, right?  Wrong.
On the ensuing possession a bad penalty on a late hit out of bounds sustained an Anderson drive that saw Kuhn take it all the way to the one-yard line before Piqua's defense held on fourth down, getting the ball back on downs.
Only…with :36 seconds before the end of the quarter Brady Ouhl tried to run it out of the end zone on first down,  the offensive line got no push, and Ouhl got tackled IN THE END ZONE for a safety…22-14, Anderson.
Piqua had to kick, of course, and Kuhn got the ball near midfield, but could not score.
The Indians got the ball back and gave it to Jasiah Medley, who on four consecutive runs took it all the way to the Anderson seven yard line.  Two plays later Ca'Ron Coleman took it to the endzone to make it 22-20.  Nees went for two and the tie, Ouhl feathered one over the line of scrimmage and into the hands of a waiting Jerrell Lewis standing in the back of the end zone, and the score WAS tied…22-22, with 2:27 left in the game.
Still, Kuhn had all that time.  But with the ball on the twenty yard line he couldn't get as much as a first down, and faced a fourth and four.  But instead of punting Anderson coach Evan Dreyer decided to roll the dice – go for it – and give his senior quarterback a chance to burn his name in the minds of Piqua Indians football for all time.
"Punting would have been tough into the wind, and yes, I did want to give my quarterback a chance in that situation,"  said Anderson coach Evan Dreyer. " A risky play, but I wanted him to ride off, have a great moment, and hopefully get the first down."
He didn't get he first down, and the Indians' secondary came up big, giving Ouhl and the offense the ball back on the twenty.
On second play Medley ran it around end and all the way down to the three with 1:26 on the clock.  But a blocking in the back penalty negated that run and set the Indians back.  Another play, and another penalty…this time an unsportsmanlike call against senior Blane Ouhl.  Then a procedure call on the next play.  The Indians were going in the wrong direction.  And on fourth and four Ouhl's pass for Jerrell Lewis was picked off near the sideline.
More Kuhn…and you guessed it.  With just :32 seconds left he ran around in the backfield long enough to find teammate Jerrick McClanahan all the way down the left sideline, and wide open.  McGlanahan gathered it in at the ten – Kuhn's 51st pass of the night, and his 36th reception – and took it to the end zone for the winning score.
Evan Dreyer shook his head, afterwards, over the fate that had shined on his play calling at the end of the game, and his team for having snatched victory from what looked like the sure jaws of defeat.
"We beat a really good football team tonight, and a really good coach," he said.  "He's one of the best in Ohio and what you saw was two good football teams, and we were just fortunate to be on top at the end.  We were able to put up some points and stick around just long enough."
Bill Nees acknowledged the opportunities that they missed.
"He (Kuhn) got himself out of some trouble,"  said Nees.  "And there were some time when we had him fourth and 17 and he ran for 17.1 yards.  But I really felt that our players kept playing well, and I thought we got frustrated because we're used to making big plays, but we weren't able to do it enough tonight when we needed it."
And Anderson going for it on fourth down from their own 20?
"We've seen them do it a couple of times, so that's the way they play football.  Sometimes it haunts, and sometimes it helps,"  said Nees.
"And when Schrubb gets that touchdown I thought things were going our way.  But it was incredible the way it kept going back and forth, some of the stops we had, and the resiliency of our defense.  I thought they played really well."
They had their moments, surely believing in some fate of their own and that superb stretch after the Butler game where hardly anyone scored on them.  It just didn't work out this time – those omens, perhaps.
Or Kuhn, who did leave his mark, notwithstanding fourth and four from his own twenty.  36 of 51 and 405 yards, and he ran for 54 more and a pair of touchdowns.
No storms, no black cat…no omens.  It was Jackson Kuhn that threw Piqua for a loss.