Quarterback Justin Fields completes 20 of 21 passes for 276 yards and two scores, but the defense has some shaky moments in the first half before adjustments.  Bottom line…an impressive 52-17 opening day win over Nebraska.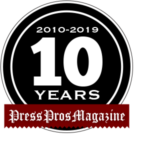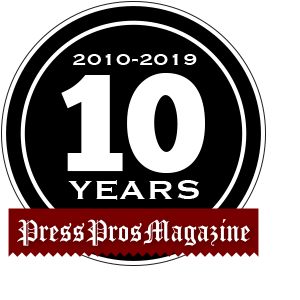 Columbus, OH – Those voting in The Associated Press college football poll most probably will give an enthusiastic thumbs up after what Ohio State accomplished in its Big Ten season opener and at the very least still rank it fifth nationally.
For the most part, the Buckeyes were all that and a little more in showing off all those four- and five-star recruits in picking the meat off Nebraska's bones in a 52-17 victory on Saturday at Ohio Stadium.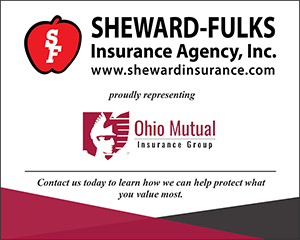 Ohio State hiked its record to 8-1 in the series in getting a fifth straight victory.
Justin Fields was as advertised in failing to complete only one pass, and it took an athletic play in the end zone by a defensive back to jar the ball loose from Chris Olave to prevent a touchdown. He completed 20 of 21 passes for 276 yards and two touchdowns and ran for 54 yards, including a ballet-like spin for a 17-yard touchdown,  on 15 carries.
Olave and Garrett Wilson looked sweet by catching passes from Fields at almost every point on the field. The former caught six passes for 104 yards and the latter seven for 129, including a 42-yard score.
"I think we played well for Week 1," Fields said. "There are a lot of things we need to work on. We didn't come into this game with expectations. We just wanted to play hard and win. We can be really good, but we have a lot of stuff to work on."
And what a spectacular comeback by defensive lineman Haskell Garrett after being shot in the face a half-mile from campus on August 30. There was speculation that his football career might be over.
Defensive coordinator Kerry Coombs was excited to see the big man make a triumphant return.
"I hugged him in the locker room after the game and said it's a miracle," he said. "He just never gave up."
Ah, but Buckeye Nation – and we're talking about picky people as far away as Guam and Romania – has to be wringing its hands over a few things it views as gaping holes such as the lack of a running game, some bobbles in pass protection and a defense that gave up some big plays.
That's the way life is in the capital city. This is Ohio's team, and the public wants a shot at the national championship every single season.
"The No. 1 goal is to go 1-0, and I think that's the tricky thing here at Ohio State," coach Ryan Day said. "You can't win championships. . .  I don't care how you win, it's if you win. The best thing that we can do is apologize for how we win. To beat a Big Ten team like Nebraska 52-17 is pretty impressive. . . even by one (point). Sure, the expectations are high, but the reality of it is just to go 1-0 is a great day. That was the No. 1 goal, and we're really proud of what we did today."
Just the same, here are some negative bullet points:
The running game with Master Teague and Trey Sermon got stuffed on three third-and-short plays. The former looked slow and the latter looked tentative.
Remember, though, each is coming off serious injury. Teague was down with an Achilles' tendon injury in March.
Teague scored on runs of 1 and 6 yards, but was stopped 1 yard short of a first down on third-and-three early in the second quarter. Sermon ran for 48 yards on 11 attempts. In the second quarter, he was stuffed on third-and-one at the Nebraska 33 and on third-and-one at the 3.
Don't sweat it, people, says guard Wyatt Davis.
"It definitely had a lot to do – everything – to not have a game in 10 months," Davis said. "That's what comes with the first game. They had a great scheme for us. They took a swing at us and we took a swing back. (Pass protection) definitely needs to be fixed moving forward going against Penn State. We have to look at the film. It's unacceptable."
Davis thinks the running game has a lot more in the bag, too.
"Once we get rolling our running game will be better than it was last year," he said. "We had to knock off the rust."
Nebraska couldn't get the football to its wideouts on a consistent basis, but it still broke off running plays of 47, 10, 11, 14 yards and pass plays of 15 and 27 yards in the first half.
The Cornhuskers took the opening kickoff and jetted 75 yards in four plays for a 10-yard touchdown run by quarterback Adrian Martinez.
There was another long touchdown drive that looked too easy.
Coombs was blunt, but an optimist. There's so much talent on that side of the ball.
"I think there were some things that were concerning," Coombs said. "But I'm so proud with the kids. They take the adjustments and what they have learned and go play. I know we will have an answer, but I didn't think early in the game we were handling it."
Fields was sacked four times. Yes, he does hold on to the ball longer than most quarterbacks because the line is so good, but he did go down four times.
But it was obvious that Nebraska's defense had no answer for Fields & Co. from the start. After the defense was shocked by a four-play, 75 yard drive at the very start, Ohio State went 75 yards in 11 plays to score on Teague's 1-yard run with 8:04 left in the first quarter.
The Buckeyes really put on the turbo on their second drive in going 76 yards in six plays, the capper being a 42-yard Fields-to-Wilson hook-up with 4:02 left in the half for a 14-7 lead.
Nebraska put together its best drive of the day to tie it at 14 on a 3-yard run by Dedrick Mills.
Those watching on television had to have one of those oh-no moments.
There was more frustration when Ohio State got only a 34-yard field goal from Blake Haubeil despite moving the ball from the 12 to the 3. A motion penalty on fourth-and-one, when Fields got the first down, ended the touchdown hopes.
But it was the beginning of the end for the Cornhuskers when Teague scored from 6 yards out with 1:10 left in the half and Fields led a 75-yard drive with the first possession of the third quarter that ended with his 17-yard scoring run.
"By the end of the first half and the beginning of the second half we made good adjustments," Day said.
Day was impressed with Fields.
"He didn't force anything and made good decisions," he said.
The shining moment for the defense came when cornerback Sevyn Banks returned a fumble after lineman Jonathon Cooper stripped the ball from Martinez' right arm.
That made it 38-14 with 8:02 left in the third quarter.
The defense had a nice stand on the next possession by stuffing Nebraska after Martinez ran 39 yards to the 8. A 22-yard field goal had to be deflating for coach Scott Frost.