Buckeyes open season behind Heisman Trophy candidate quarterback Justin Fields, and as heavy favorites to defeat Nebraska.
Columbus – There was no Big Ten team other than maybe Nebraska that stiff-armed its way up the field harder than Ohio State when it came to convincing the university presidents in the conference to reconsider their decision to postpone football for 2020.
Parents of Buckeye players, notably those of cornerback Shaun Wade, went so far as to show up at the conference office in Chicago for a face-to-face confrontation with commissioner Kevin Warren. The group even picketed.
Quarterback Justin Fields joined minds with Clemson quarterback Trevor Lawrence to form a national group of players in applying pressure to the NCAA under #WeWantToPlay. It was a ripoff of the NFL, but it certainly got a lot of attention.
Coach Ryan Day was like a boil on the rear end in taking the university's plea on every form of media platform he could step on in saying football coaches and players could play in a sort-of bubble during the COVID-19 pandemic.
Athletic director Gene Smith had to have done a lot of work behind the scenes that might never be uncovered.
"We're grateful to Ohio State," Cornhuskers coach Scott Frost said. "It's strange where you find allies in certain things and I think we had an ally in Ohio State to try to get the season played. I don't think it would have gotten done without Dr. (Jim) Borchers, without Ryan Day continuing to push it, Gene Smith continuing to push it."
Look at how far it has developed: Ohio State will kick off its season against, ironically, Nebraska at 12:05 pm Saturday at Ohio Stadium. Each team in the Big Ten will play nine games providing there are no postponements because of virus outbreaks.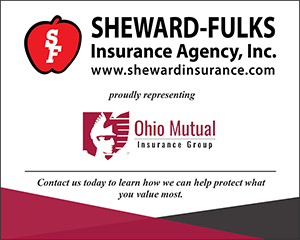 The Buckeyes are 26-something-point favorites to hike their record to 8-1 against the Cornhuskers in the all-time series. They have won four straight.
Day has made sure to tell his players over and over again – just like he instructs them to wear masks everywhere – that they should not dwell on the College Football Playoff because Nebraska comes first.
Yes, part of his campaign for a season was saying this team could be "special" and "once in a lifetime" as in national championship special. All that talk stopped when practices began.
"I told them, 'You're going to look like a champ or look like a chump based on your preparation,"' Day said. "Because now's the time and it's not just like, 'Okay, we'll get it the next rep.' That's what happens  when you practice so much. There are no real consequences for a mistake. Now there will be, and we'll have a better idea what kind of team we have Saturday night (after the game)."
It's going to be a strange setting no matter how well Ohio State plays. The Big Ten and universities agreed not to sell tickets to game. Players are limited to four tickets each.
There will be no no TBDBITL thundering through the rotunda and down the ramp, nor will there be cheerleaders, photographers or "friends of the program" like LeBron James on the sidelines.
The university has told people that tailgating will not be permitted in any parking lot near the stadium. Those violating the edict will be cited for trespassing. Athletic director Gene Smith's publicity department has been spreading the phrase "Make Every Game a Home Game" by watching on television to the news media and general public.
"We're really worried about the large gatherings and watch parties and tailgating that people will do," Smith said. "Just be smart. Watch the game with people you know, people you know that are negative (from the virus). Don't create these large super-spreaders."
But enough of the dour stuff.
Are the Buckeyes going to be as good as everyone thinks? They are ranked fifth nationally in The Associated Press poll without having snapped the ball once.
So much of that enthusiasm is the result of Fields, a Heisman Trophy candidate, leading an offense that should be dynamic.
The lineup reads junior left tackle Josh Myers, senior left guard Thayer Munford, sophomore center Harry Miller, junior right guard Wyatt Davis  and sophomore right tackle Nicholas Pete-Frere.
O-line coach Greg Studrawa had a whopper of a comment for a recent Zoom call regarding just how good his starting five could be.
"I was so proud of these guys last year because that was one of the best lines in the country and how they played," he said. "I told them the other day, I said, 'I think you guys can be better.' That's our goal. Our goal is to take what we did last year and be better."
Munford said, "We're a force to be reckoned with right now."
There could be two future NFL receivers in junior Chris Olave and sophomore Garrett Wilson, and they have to be that good with KJ Hill, Austin Mack and Binjimen Victor having exhausted their eligibility. Hill is the team's career leader in receptions.
In 2019, Olave caught 49 passes for 849 yards and 10 touchdowns and Wilson 30 for 432 yards and five touchdowns.
The man Olave says to watch is sophomore Jameson Williams. Williams is best known for catching six passes for 112 yards and one touchdown against Indiana last season nand as a special teamer.
"He's a speed guy, but I think his route running is great," Olave said. "His run after the catch is off the charts, too. Everything, you are going to see on Saturday. I just can't wait to watch him play."
Demario McCall could line up as a slot receiver, wideout or receiver. Other than him, the backups are as fresh as the parchment of the high school diplomas. Make no mistake, freshmen Mookie Cooper, Julian Fleming, Gee Scott and Jaxon Smith-Njigba were highly sought recruits.
Running back is something of a question mainly because Master Teague is coming off an Achilles' tendon injury he sustained the first day of spring ball and Oklahoma transfer Trey Sermon lost his spot in the rotation on that team because of a knee injury.
Teague is a bull, but says he has come back stronger, faster and quicker. He ran for 789 yards and four touchdowns in his first season as a major contributor. That got him third-team all-conference despite playing in the fourth quarter of routs.
Sermon had Ohio State on his short list of schools until he became a Sooner. He ran for 744 yards and five touchdowns as a true freshman – one score came in a victory over the Buckeyes – and got better with 947 yards and 13 touchdowns as a sophomore.
Then the knee injury came and he was limited to 54 carries last season. He did average 7.1 yards per carry.
"I don't know how it's going to shake (out)," Day said of his running game. "All the running backs have looked very good. They're starting to really run with their pads down."
But "The Man" has to be Fields.  He wears No. 1 and acts that way as a leader. In just one season he already has to be compared to true generals of the past such as Rex Kern, Craig Krenzel and JT Barrett.
Fields threw for 3,273 yards and 41 touchdowns and completed 67.2 percent of his passes after transferring from Georgia. He ran for 484 yards and might have run for more had he not banged up his left knee running out the clock in a Week 11 victory over Penn State.
Proof that Fields is the ultimate team man came when he did not put his name into the NFL draft after the Big Ten voted to postpone. He stayed and did more than dig in. He got into attack mode.
Now, he's ready to burst.
"I don't think there are words to describe how determined I am," he said.
The transformation from athlete running the play and athlete thinking the play will make Fields even better, Day said.
"The first year is 'What am I doing?"' Day said. "The second year is, 'Why am I doing it?' That's kind of where he's at right now. We're getting to the point where he hears a call, he know what I'm thinking. That's really when you can take it to the next level."
He didn't hide from the question asking if the Buckeyes can become Quarterback U. Don't forget what Dwayne Haskins did in 2018 in making himself a first-round draft pick.
"I think it's a very, very exciting time here to be part of the passing game," he said. "I think I took it as a personal challenge to have that quarterback room be in the Heisman conversation year in and year out."
Day wouldn't dare compare any game to the day of his wedding or the births of his children, but this will be a red letter day in his career.
Finally, the man gets an opportunity to put a team on the field in a game that counts.
"Most of it has been torture," Day said about watching teams from the SEC, ACC and Big 12 play while he was idle. "Just not being able to play in games and watching these games has been really hard."