While the passing game appeared electric for Ohio State Saturday, the defense showed several areas that could use work.
By Andy Anders for Press Pros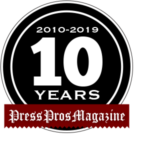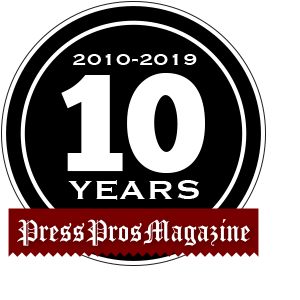 Columbus, OH – With Ohio State football back for the first time in 10 months, there were plenty of takeaways to have from its 52-17 win over Nebraska.
Here are three of the biggest storylines from Saturday's game.
Phenomenal passing game …
Justin Fields fought within inches of perfection passing the ball against the CornhuskersThe junior quarterback finished 20-for-21 with 276 yards and two touchdowns through the air. He added 54 yards and a score on the ground.
His one incompletion? A dropped pass in the end zone after junior wide receiver Chris Olave absorbed a big hit.
"Justin played well," Ohio State head coach Ryan Day said. "He didn't force anything. Did a good job with his feet, was accurate."
Speaking of Olave, he and sophomore wide receiver Garrett Wilson graded out as one of the nation's best receiver tandems entering the season, and both lived up to those expectations Saturday.
Wilson transitioned to the slot and showed ability at every level of the route tree. He dusted the Nebraska secondary for a 42-yard touchdown deep on a post route to put Ohio State ahead 14-7. He moved the sticks multiple times on a combination of slants and ins and other short to mid range openings.
And on a crucial third-and-medium during the second quarter, the Texas native took a crossing route 16 yards for another first. Wilson hauled in seven passes in total with 127 yards and the touchdown, gaining a first down with all but one reception. Two of the chain advancements came on third down, and another came on fourth.
"Garrett's just a great receiver," Fields said. "I think him being in the slot, him being able to work outside and inside and him being able to go different directions, I think that just makes him more dynamic."
Olave piled up 104 yards in his own right. Much like Wilson, five of his six receptions picked up first downs.
While the younger depth of Ohio State's receiving corps saw little action, freshman Jaxon Smith-Njigba may have made the play of the game with a back-of-the-end zone grab that required him to bend his leg back into the field of play to tap his foot with deft touch.
Defense stumbles out of gate…
It took four plays for Nebraska to get on the scoreboard Saturday.
The Cornhuskers moved the ball right down the field against an inexperienced Ohio State defensive group, finding success on quarterback runs — a trend that continued throughout the contest. Junior quarterback Adrian Martinez and redshirt freshman Luke McCaffrey piled up 164 yards together on the ground through a mix of designed runs and scrambles. That's with three sacks subtracting yardage.
"I don't think early on in the game we were handling [the quarterback run] well in the manner in which they were doing it," defensive coordinator Kerry Coombs said. "We came in, particularly at halftime, and made a couple of adjustments that I thought were very effective in the second half."
Nebraska racked up 377 yards in total, 117 above the Buckeyes' average allowed yardage in 2019. After grabbing a 7-0 lead, the Cornhuskers also tied the game 14-14 on an 11-play, 78-yard touchdown drive.
All that being said, there were some positives in Ohio State's defensive play. Senior defensive tackle Haskell Garrett, a player many thought might be unavailable Week 1 after he was shot in the face just weeks ago, provided an imposing interior presence.
The two tackles and one sack credited to him don't account for multiple other quarterback pressures and two holding penalties against offensive linemen attempting to contain him.
Nebraska didn't push the ball downfield often, but when it did an untested Ohio State secondary — outside redshirt junior cornerback Shaun Wade — stood up well to the passing attack.
Two takeaways, one a scoop-and-score touchdown, were also positives. Along with the second half, in which Nebraska managed just three points. Although the Cornhuskers actually outgained their first half yardage total.
"There are things that are concerning, I wouldn't disagree with that, and I do think it was a slow start," Coombs said. "I think they're a good team and they're a good offense. And I think that any time you're spending a summer trying to get ready for somebody and you don't know exactly what they're gonna do, new coordinator, different things, it's challenging."
J.K. Dobbins sorely missed…
If the Buckeyes have any hope of hunting for a national title, they'll need to find another running threat outside their star quarterback. Redshirt sophomore running back Master Teague started the game Saturday, appearing as though he'd just stepped out of a time machine from the 1970s. Running in a straight line he was fine. Anytime he needed to probe for a lane and cut? Not so much.
The spread offense Ohio State runs is all about probing for lanes and cutting.
Senior Trey Sermon found slightly more success, averaging five yards per carry, but at this stage there's a clear difference between the Oklahoma transfer and what Dobbins provided last year.
Particularly in the area of balance. Sermon stumbled on light contact far more than Dobbins did. On a second-and-short handoff in the second quarter, he waited too long to cut a run upfield and limited the yardage he gained.
Redshirt freshman Steele Chambers showed promise, picking up 32 yards in four carries, but there's still some cause for concern in the Ohio State running game.
Whether it proves a year-long issue or simply first game nerves and rust remains to be seen. For what it's worth, Dobbins started slow last year against Florida Atlantic before rattling off a 2,000 yard season.
"That happens sometimes when you're used to going against a certain front for months at a time and seeing the same looks," Day said. "Nebraska brings a bunch of different stuff, and it was a little bit of a different fit."