Athletic director Gene Smith (below) said he and his staff have worked so hard to get a "clean" field for the players…that he has now switched to "football mode" for season opener against Nebraska on Saturday at Ohio Stadium.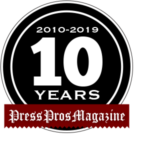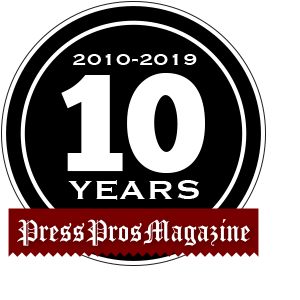 Columbus – As Gene Smith watched the San Francisco 49ers play the Los Angeles Rams on Sunday and saw 10s of thousands of empty seats inside Levi's Stadium, one word came into his mind.
"It looks weird,'' he said Monday during a Zoom conference with the news media.
At one point, Smith envisioned 22,000 spectators being permitted inside Ohio Stadium with proper social distancing as a safeguard against COVID-19. That would have been 17 percent to 18 percent of capacity.
But with all 14 Big Ten universities agreeing not to sell tickets for their virus abbreviated nine-game schedules for now, the crowd count for the Buckeyes season opener against Nebraska at noon on Saturday will be less than 1,000.
There will be more than 4,300 cutouts sitting in seats that fans have purchased.
Those gaining entry will be parents and friends of players from each team. Each player is limited to four complimentary tickets. Visitors must have their temperatures taken and pass a visual test.
Sports information director Jerry Emig said media would be limited to 28 in the press box. Photographers and videographers may work only on A Deck.
Smith's take on all of this?
"It's all new for us,'' he said. "It's going to be weird all the way around.''
There also won't be any skull session for the marching band in St. John Arena, and its halftime show will be limited to streaming on the scoreboard.
Anyone expecting to get closer to the Buckeyes by tailgating in a parking lot – even if that lot is near Value City Arena – will be shooed away by police.
Those becoming belligerent or failing to disperse will be cited for unlawful trespassing. Students milling around will be cited, but also reported to Student Conduct.
"Please stay home,'' Ohio State deputy chief of police Tracy Hahn said. "Don't come to campus to tailgate. We will be patrolling the lots.''
Hahn said police will patrol inside the stadium "to make sure everybody is behaving.'' The number of law enforcement, she said, will be "significantly'' less than on a regular game day.
That means everyone must mask up and stay 6 feet apart no matter how many points Ohio State scores.
By Big Ten rule, parents and friends won't be able to do talk to their player after the game.
"Enjoy the Buckeyes virtually on TV, but not in large gatherings,'' Smith said.
The stakes are high for all Big Ten teams, especially for the Buckeyes in their pursuit of a spot in the College Football Playoff.
Coach Ryan Day, his staff and players have had to watch teams from other conferences play since late August, and some of the results have been ugly.
Notre Dame had to postpone a game after it was struck by a super spreader having the virus. This past weekend, six games were postponed or cancelled, notably LSU-Florida, Vanderbilt-Missouri and Cincinnati-Tulsa.
No conference, though, has such stringent testing as the Big Ten. Players are tested before every practice and game.
Those who test positive must sit out three weeks.
The university support staff is going so far as to have personnel that set up the field off the premises long before the players begin warming up. The goal is to have a "clean'' field.
"We're getting everybody to understand how difficult it will be (to get their work done and leave),'' said Ericka Hoon, assistant athletic director in charge of event managing.
As for the team, the players will spend the night in a hotel, but it won't be the usual Blackwell.
The morning of the game, players will get taped and put on their uniforms inside the Woody Hayes Athletic Facility and then bus to the stadium. There won't be the traditional "Walk'' through the rotunda on the north side of the stadium.
"Everything is there (that the players need at The Woody),'' Smith said. "It was a pretty easy decision.''
As for away games, the Buckeyes have chosen to fly round trip the day before they play Penn State next Saturday, Maryland on November 14 and Illinois on November 28.
The team might bus to East Lansing for a game against Michigan State on December 5 partly because of economics. The team would fly home.
On flights, the middle seat will remain vacant in each row.
Ohio State will stay at a brand new hotel for the Penn State game. No other guests will be there during their stay.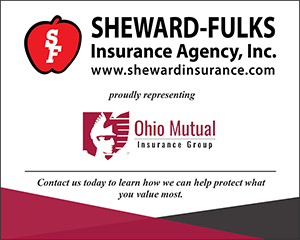 There could be a time when the general public might attend Buckeyes games.
"Every week we will evaluate what is happening (in states where Big Ten teams play),'' Smith said.
The Big Ten has a no spectators edict in place, Smith said, "for consistency because every school is in the same boat.''
"We decided that we will be in this together,'' he said.
Smith is so confident in the game day protocol that he has entered "football mode.''
"The whole battle was trying to get (the team) a chance (to play),'' he said. "We fought hard. It's a relief to be here, that we have a chance to play. It will be interesting to see what (Nebraska coach) Scott Frost is up to.''
Smith later said, "We feel confident with the protocols we have in place. Our student-athletes have been going through them for some time.''