They played as well as they could have hoped, offensively and defensively.  Piqua moves on to a Week 2 date with Anderson, 'healthy' and confident.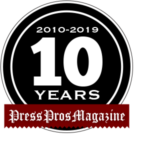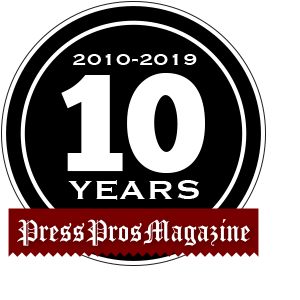 Piqua, OH –  The question posed to Piqua coach Bill Nees following Friday night's 42-7 scalping of #14 seed Harrison was:  "Did the Indians, in fact, hit on all cylinders", running up 42 points and 400 yards of total offense, while limiting the Wildcats to just seven points and less than 150 yards?
"We ran the ball well, the pass game was working well, the kicking game was good, we were able to utilize all of our running backs, special teams played well for us tonight….",  he stopped momentarily, probably to catch his breath.  "A lot of things good happened for us tonight,"  he concluded.
And that pretty much summed up the Indians avalanche, Nees' 18th playoff win (18-9, all-time), and an evening of good feeling where just about everyone contributed, and indeed…a lot of good things happened.
About the only negative one could contrive would be the loss of the shutout, with :45 seconds left in the game and Harrison's first-tean offense still in against Piqua's second string – a six-yard touchdown pass by starting quarterback Mason Young for little more than consolation, given that Harrison did not cross the 50 yard line all night until the fourth quarter.
"We knew they were big.  We knew they could run.  And we knew they had a lot of weapons,"  said Wildcat coach Derek Rehage.  "That's a very good football team."
In their last twenty quarters of football (five games) the Indians have surrendered just ten points – a field goal and Harrison's last gasp score – which at least brought a smile to Rehage's face.
"We couldn't run against them, and their pass rush made it hard to throw,"  he said.  "It's pretty hard to score on that defense."
All cylinders?
Piqua used a committee of running backs – Tanner Kemp, Dre'Sean Roberts, Ca'Ron Coleman, Bryson Roberts, Cory Miller, and Brady Ouhl – and four of them scored, Coleman and Ouhl both scoring twice.
They didn't need to pass much, but when they did it was money – the highlight being a 42-yard pass on second and twenty from Brady Ouhl to his brother Blane in the second quarter to set their third touchdown of the first half.
"We were setting up a shot down the sideline and said they were going to me,"  said the elder Ouhl.  "I just beat my man and went up and got the ball.  It's awesome when you have brother to brother like that.  You just can't make that up."
But before that the Indians scored on their first possession, moving the ball on the ground on a ten-play drive before Tanner Kemp ran it in from a yard out at 7:41 of the opening quarter.
After forcing Harrison to punt the Indians moved the ball again, this time cashing in on a nine-play drive with a 16-yard run by Ca'Ron Coleman to make it 14-0.
Piqua's defense got out early and often, harassing Harrison quarterback Mason Young.  Simply put, they could not run at the Indian front, and because of the Tribe's superior speed, they couldn't run away from it, either.  Another punt, and another Piqua drive midway through the second quarter,  this time culminating in a beauty of a run by Coleman at 6:41 – 23 yards – and a hurtling effort over the final man on his way to the end zone.  Piqua led, 21-0.
Still, with another turn of possession Piqua and Brady Ouhl got one more shot before halftime and Ouhl, on a quarterback draw, sprinted 36 yards untouched to the end zone to make it 28-0 at halftime.
The only drama remaining was how long it would take Piqua to score in the second half to kick in the running clock.  The answer?  3 minutes and 28 seconds as Dre'Sean Roberts scored on a 30-yard sprint down the sideline on the Indians first possession to push the margin to 35-0…and start the clock.
Five minutes later, after yet another Harrison punt (and too many to count), Brady Ouhl scored again on a 6-yard run to make it 42-0.
The fourth quarter brought in Piqua subs on which Harrison finally broke the 50-yard line, but a strip and fumble recovery by Jasiah Medley on a Wildcat pass completion at 3:50 at least saved the shutout for the moment.  The Indians couldn't move the ball, however, and Mason Young got that one last crack at scoring, and did, with :45 seconds remaining.
The win was fun, but getting some familiar faces back on the field was just as welcome – senior Lance Reaves-Hicks playing for the first time in two months since suffering a knee injury.
"It was my first game back in two months and I was just happy to get all the rust off and get this win," said Reaves-Hicks.  "Playoff wins don't come easy, and it felt good to get back.  I was a little uncomfortable for a while, but I was able to perform still.  Technically, you hate to lose the shutout like that, but we've got bigger things to worry about now."
And to Nees' delight over all the running backs contributing, none ran better, or more impressively, than sophomore Bryson Roberts in the second half.  All he didn't do…was score.
"We had two weeks to prepare and that really helped,"  said the Indians soph.  "And my offensive line did a great job of communicating and getting the right blocks.  They made it easy to follow.  We work so much on making the right calls and making the right blocks, I wanted to step up tonight, and my coaches told me to just keep running."
Still, Bill Nees took the shine off the apple a bit by reminding – as any coach with 200 wins and 27 years experience would do – that there are things you can always do better.
"Yeah it was nice to get all the backs involved, and to get Bryson Roberts in the mix, and (Garrett) Schrubb," said Nees.  "We really have 14 people now that you could consider as starters.  No one's going to get tired with that kind of depth, and if they do they're going to come out and someone else is going in.
"But the problem with football is that they invented film – Paul Brown invented filming – and so we're going to be in here at 8 am tomorrow and the mood in the room will probably be that we won tonight in overtime, and by one point.  There's always a ton of things to get better at."
Next up, the Anderson Redskins (at least for while they'll be the Redskins), with a 6-2 record after soundly beating Teays Valley Friday night…a team with history and a state title in their past (2007).
"We played them back in '95 or '96, and we know a little bit about them,"  said Nees.  "We've crossed over on a couple of films with them, so we know a little bit about what's going on."
There is no bigger film junkie than Bill Nees, so how much time to savor the Harrison win before firing up the projector (actually video) with Anderson tape?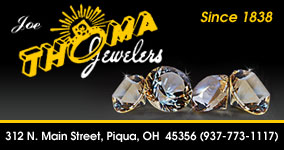 "You know we got an extra film on Harrison – we got a new film – and I enjoyed that,"  he smiled.  "I told everyone to hold on for a second, they put their car keys down and groaned, and we got right back at it.  So maybe we'll get something like that on Anderson."
In the meantime, the #1 seed (Piqua) retains home field advantage next week, they'll prepare with the good feeling of knowing they're a good team hitting on all cylinders…and the constant reminder from the ol' ball coach that they can always be better.
And if someone happens to have a few feet of 8mm on Anderson High School from the 90s…Bill Nees would like to see it.