Since Jordan Fuller's departure from Ohio State following 2019, Josh Proctor and Marcus Hooker have been working to replace him at free safety.
By Andy Anders for Press Pros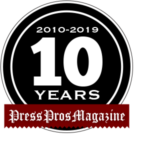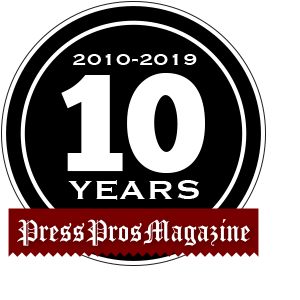 Jordan Fuller was as dependable as it comes.
The first-team All-Big Ten selection at free safety flew around the field to finish top three on the team in tackles three consecutive seasons.
Now the former captain has graduated, and since the last seconds ticked away in Ohio State's final game against Clemson in January, the search for his replacement has been on.
Many picked junior Josh Proctor to fill the role, and he has, to an extent. But someone has joined him deep in the middle of Ohio State's defense – redshirt sophomore Marcus Hooker.
"They're outstanding players and outstanding young men," Ohio State defensive backs coach Matt Barnes said. "I think they've got a little bit different skill sets, which I think is a good thing."
Buzz around Proctor dates back to preseason 2019, when multiple fellow defensive backs were naming him as the in-camp interceptions leader.  Such ball-hawking mentality materialized into the Oklahoma native's first career pick in the Buckeyes' first game against Florida Atlantic last season.  It showed up again on the final play of the Big Ten Championship against Wisconsin. Jack Coan, the Badgers' then-junior quarterback, took a second-and-goal snap and scrambled toward the end zone. Just when it appeared the gunslinger might secure a garbage-time touchdown, Proctor soared in and decked Coan at the 3-yard line.
Proctor received more playing time in the Buckeyes' College Football Playoff loss to Clemson than he did in any other game. He recorded four tackles.
"It being my first time, you're gonna have those jitters," Proctor said. "But all-in-all, the plays that I messed up on, I think it motivated me. Pushed me a little bit, to prepare. Watch film more. Start to notice plays before they come."
Rolling into 2020, Proctor will see similar amounts — if not more — of action in every game.  While sharpening on-field play, Proctor said one of the keys for him and Hooker as they replace Fuller will be preparation beyond it.
"We've both improved mentally, mostly, in the film room a lot," Proctor said. "Becoming leaders on the field. Being more outspoken, trying to get the young guys going because we know that we're gonna need some help this year."
Fuller provided assistance in his development in that area, Proctor added, stating that the past two years Fuller showed him not to rely entirely on his athleticism.
Hooker is the brother of former Ohio State safety Malik Hooker, a first-team All-American who intercepted seven passes, returning three for touchdowns, in 2016.
The younger Hooker was largely unheard from in his first two seasons in Columbus, but that's something he and his brother have in common.  He'll be searching for a breakout 2020 campaign.
"I've looked at it as a way for me to grow in many ways, academically and physically," Hooker said. "To maximize myself to the best that I can for me and my teammates."
Malik's been aiding in his development too, the now-Indianapolis Colt doling out advice to Marcus.
"[He's been telling me] to stay focused, and not to always dwell on things that happen, all the bad things, when I have a bad day," Hooker said. "Or even a good day, just to look at it as a way for me to improve each and every day."
Barnes said Ohio State will maintain its look in the secondary from last season, which featured one free safety up top and three cornerbacks underneath in its base defense. It won't switch to a formation that features two high safeties, despite showing the alternative defense in 2019.  Although there could be situations in which it rotates to two high.
Regardless, Hooker and Proctor's abilities form a tenacious tandem at the position, according to Barnes.
"When I think of Marcus Hooker, I think of a true centerfielder," Barnes said. "Really rangy player that's instinctive. That has, I would go so far as to say, freakish ball skills. Really tracks the ball well."
Barnes is a big fan of Proctor's ability to deviate from zone coverage, and the hit laid to Coan bodes well for when he plays near the line of scrimmage.
"As far as [Proctor's] coverage ability and the ability to go and play man-to-man, play closer to the box, I think that's the biggest difference between the two."
Barnes added that he feels either player can swap to the opposite role.  Whether one is featured or both rotate, Proctor and Hooker will be two big keys to the maintenance of Ohio State's secondary after the departure of Fuller, first-team All-American cornerback Jeff Okudah and cornerback Damon Arnette, a first-round pick in the 2020 NFL Draft.
They'll receive their first test against Nebraska Oct. 24.