You can make the case for Joe Morgan that he's the only five-tool second baseman in baseball's hall of game.  And I will…along with some other weekend 'entertainment'.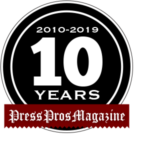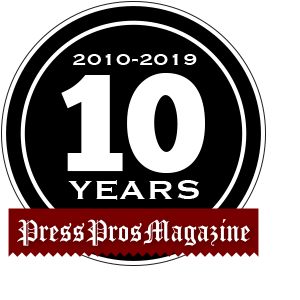 Former Red second baseman, two-time National League MVP (back to back), five-time all-star, and hall of fame second baseman Joe Morgan has died at 77.
Never met him, always liked the way he played, and I also liked the way that he stood up for himself against perceived slights by management in Houston…and for the manner in which he proved you don't have to be big in stature to be big in the game.  Morgan believed he'd never get paid in Houston, regardless of his production, because the Astros didn't win.  But in Cincinnati he saw the possibilities – Rose, Bench, Perez, Concepcion, et. al. – and he did the math.  Within three years he got paid.
Morgan was listed at 5'7″ and 160 pounds, but I always questioned the 5'7″ part.  What I didn't question was his unmistakable qualities as a baseball player and his credentials for being, in my eyes, the only true 'five tool' second baseman in the Cooperstown's Hall of Fame.
Now…there's a lot of second basemen in that club, and some good, and deserving, ones as well.
Who can question Rogers Hornsby, who left the game with a lifetime .378 batting average?  Hornsby also his his share of home runs (301) and drove in 1,500 runs.
Ryne Sandberg also belongs.  Sandberg was a career .285 hitter, drove in a thousand runs, and hit 282 home runs.  Besides that, he was as dependable a glove man as you could ask for during his prime as a Chicago Cub.
Obviously Rod Carew belongs, as does Roberto Alomar (when he wasn't spitting on umpires).
Believe it or not, Sparky Anderson is in there, and played second base for the Phillies…but that didn't do it.  Sparky got there for his ability as a manager.
But there were others I've always questioned for their overall game.
Bill Mazeroski, for one, who for sentimental reasons probably got a big boost for his dramatic homer to win the 1960 World Series.  Back in the 40s, 50s, and 60s players got a lot of votes if they were popular with the sports writers covering the team.  And Maz, while being one of the best to ever turn a double play, was very popular. He was just a lifetime .260 hitter,  didn't hit that many home runs (138), and rarely stole a base.  But Maz was special to the men who covered him everyday…and he hit that home run.
Nellie Fox was another who got in for his incredible popularity with the press.  Fox, however, was a great fielder, had longevity (19 yrs) and hit .288 during that span.  But he couldn't run and he only hit 38 home runs during his years with the White Sox and the Houston Colt .45s.
Morgan, though, had it all.  He hit .271 lifetime (.327 and .320 in his MVP years), had 268 home runs, drove in 1,133 runs, had as good a set of hands as you'll ever find, and stole 689 bases (11th all time).  In truth, he could hit, hit for power, run, field and throw – a five tool player.
For the sake of fairness, some of the second basemen who preceded Morgan to Cooperstown played before we even paid attention to five tool players – Eddie Collins and Napoleon Lajoie, for instance.  And they were great players for their day.  But against the pitching that Joe Morgan faced when he played…'Lil Joe was better than all of them.

While as a baseball fan this truly is my time of year, with the league championship series and the World Series coming up – such as it is;  and as much as I love baseball and the opportunity to talk about it, the MLB network simply wears me out with its over-analyzing of every game, every at bat, every pitch, and even every stance of every player if it strikes their fancy.
It's simply too much of a good thing.  And you know it's too much of a good thing when the hearts of the former players paid to talk don't seem to be into it.
Love Jim Thome, but Thome sometime looks like he'd like to tell the others to shut up and go home.
Love Sean Casey, the former Red who's always been a talker.  But even Casey looks like he's been wound up and told to talk for as long as he can.
Al Leiter, Dan Plesac, Harold Reynolds…and Brian Kenny, especially?  There's only so much that can be said that's actually relevant.  And Kenny's hard to like because he always criticizes hard physical play and pitchers throwing inside to drive hitters off the plate.
Seriously, I'll talk baseball with anyone, but I only want to talk about stuff that matters…and never about WAR, OPS, or WOBA (weighted on base average) – 'geek' talk.
Beyond that, you'd better have a well-stocked snack bar.

Under the heading of the best thing I've heard this football season….
At a recent Friday night football game the visiting team was getting it put on them pretty good, both in actual football and by the officials.  And after a third straight penalty call one agitated fan of the losing team began to verbally target the 'stripes'…and he kept it up to the point of security being sent to calm him down.
But this guy had a head of steam and wasn't particularly open to reason…or for the sake of being a positive adult example for the youth.  Of course, there weren't that many people in the stands, and the exchange was loud enough that you could hear every word.  So the following conversation took place.
Said a sheriff deputy, "If you don't settle down you're going to jail."
Said the unruly fan to the deputy, "That's OK with me.  I just came from there."
Priceless!