His play was a statement for the little guy in baseball.  Joe Morgan was the first of the game's great second baseman to literally do it all on a major league field, and at a hall of fame level.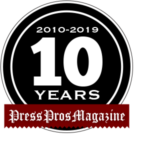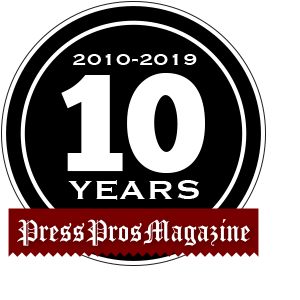 As a neophyte baseball writer in 1973, I received some intelligent advice from my mentor and friend, Hall of Fame baseball writer Earl Lawson of the Cincinnati Post & Times-Star.
One of his first pieces of advice as he tutored me about the machinations of being a baseball writer, he told me, "Just remember, they will turn on you at the drop of an adjective."
He should know. He had two dust-ups with Johnny Temple and one with Vada Pinson. And punches were thrown.
Nobody ever unleashed a left hook at me, but there was a time when Joe Morgan probably wanted to jack my jaw.
Late in the 1979 season, it was clear that Morgan would test free agency and I wrote a column about it. I said it was time for Joe to go, not because he couldn't play any more, but because the Big Red Machine was disintegrating — Don Gullett was gone, Pete Rose was gone, Tony Perez was gone, and Ken Griffey was gone.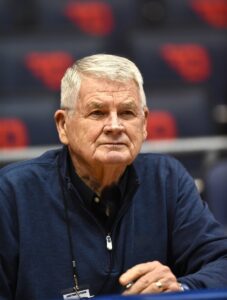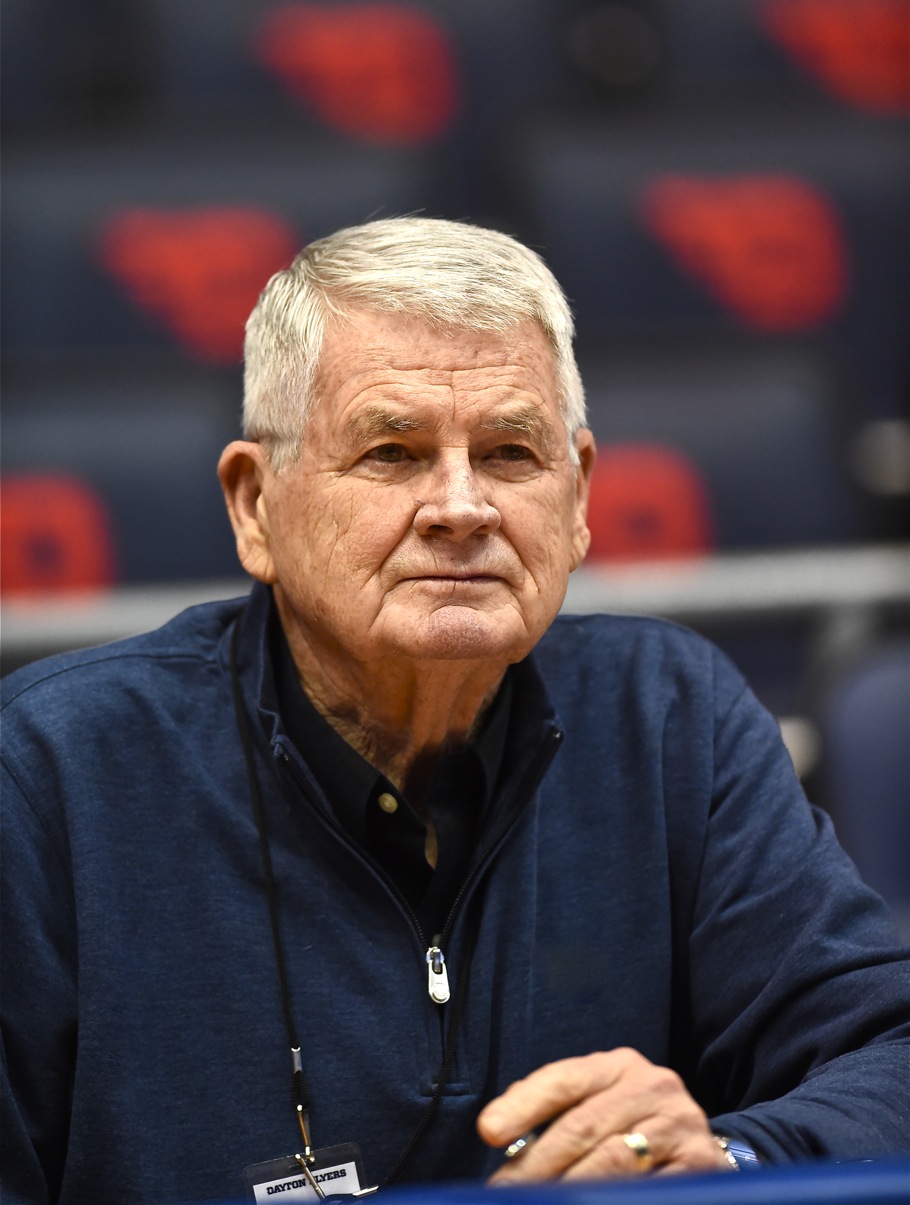 The Reds were rebuilding and Morgan was not part of the rebuild. But he took umbrage and the next day he told me, "Don't ever try to talk to me again."
And we didn't. For 35 years we never spoke. Morgan returned to the Reds as a broadcaster after he retired and later became a special assistant/consultant to the Reds.
We played doubles tennis against each other and never spoke. We stood next to each other in an otherwise empty elevator. We stared straight ahead and never spoke. We stood next to each other at the urinals in the press box. We never spoke.
Then, three or four years ago, when Morgan was a special consultant with the Reds, he called me aside and apologized. I, too, apologized and said, "We both acted like small children." He smiled and agreed.
I also told him that I never lost respect for him, never doubted his ability and his greatness as a man. And I meant it.
Joe Morgan was the wheels on The Big Red Machine. He was the go-go guy on the field and the "Let's go" guy in the clubhouse.
His nickname was Little Joe, only because he was 5-foot-7, but to his Cincinnati Reds teammates he was "The Little Big Man."
Morgan, 77, passed away Sunday night in his home in Danville, Calif. In a statement, his family said he died from polyneuropothy, damage to the peripheral nerves.
Of all the members of the Big Red Machine's Great Eight, Morgan was probably the most versatile. He hit for average, he hit for power, he played second base wearing a baseball mitt the size of surgeon's gloves. And he manned the position like a surgeon. At the plate, only an umpire could strike him out.
Mostly, though, he owned the base paths, always a threat to steal a base, always certain to disrupt a pitcher's concentration when he was on first.
The best thing one can say about a baseball player is that he is the ultimate professional. They didn't come any more professional than Morgan.
He and Pete Rose were inseparable, so close they were nicknamed Salt and Pepper when they were together. They lockered side-by-side in Riverfront Stadium. They talked baseball incessantly and usually it was Morgan talking and Rose soaking it up.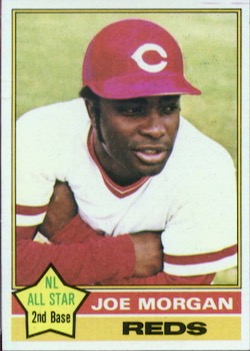 And it wasn't just Rose. When Morgan spoke, the entire clubhouse listened. He would call out teammates for making mistakes and he would impress upon them all the vagaries of the game, inside strategy, the unwritten rules.
Baseball players too often are defined by numbers and Morgan's number epitomizes his success during his eight seasons with the Reds.
When the Reds won back-to-back World Series in 1975 and 1976, Morgan was National League Most Valuable Player both years. It was his bloop single in Game 7 of the 1975 World Series that beat the Boston Red Sox, a World Series considered one of the all-time best.
Before all that happened, Morgan was an average player for the Houston Astros before Reds president/general manager Bob Howsam rescued him.
In one of the club's best trades ever, in the winter of 1971 Howsam adquired Morgan, pitcher Jack Billingham, center fielder Cesar Geronimo and outfielder Ed Armbrister in one fell swoop. Morgan was the centerpiece of the trade and became the centerpiece of The Big Red Machine.
Howsam acquired Morgan, Geronimo and Armbrister because of their speed, knowing it would be needed on the new-fangled AstroTurf in Riverfront Stadium. Speed and defense were key.
Morgan was both, with a little extra. He had speed, he had defense. . .and he had power and leadership.
His numbers in 1975 were eye-popping. He hit .327 with 17 home runs, 94 runs batted in, 67 stolen bases in 77 attempts, 132 walks and only 52 strikeouts.
They said he couldn't match those numbers in 1976 and even Rose chided Morgan that he couldn't duplicate them.
He didn't. He bettered them. He hit .320 with 27 home runs, 111 RBI, 60 stolen bases in 69 tries, 111 walks and only 41 strikeouts.

Those are clean-up numbers, but Little Joe usually batted third, behind Rose and Ken Griffey and ahead of Tony Perez, George Foster and Johnny Bench.
Morgan put it perfectly during his Hall of Fame speech at Cooperstown when he said, "I take my vote (into the Hall of Fame) as a salute to the little guy, the one who doesn't hit 500 home runs.
"I was one of the guys that did all they could to win. I'm proud of my stats, but I don't think I ever got on for Joe Morgan. I got on for the team."
Morgan was justly proud of his prowess on the base paths and believed, rightfully so, that he could have stolen 100 bases, as many as Rickey Henderson or Lou Brock or Ty Cobb.
To him, 'The Team Guy', it wasn't necessary.
"If I stole a base, it was to help us win a game, and I like to think that's what made me special," he said.
As Morgan once told Hall of Fame New Yorker magazine writer Roger Angell, "A good base stealer should make the whole infield jumpy," he said. "Whether you steal or not, you're changing the rhythm of the game. If the pitcher is concerned about you, he isn't concentrating enough on the batter."
The last few weeks has taken a terrible toll on baseball legends.
In addition to Morgan, Whitey Ford, Tom Seaver, Lou Brock, Al Kaline and Bob Gibson — all Hall of Famers —have left us. Somewhere, there is a fabulous baseball game going on.