At tiny Symmes Valley, they play for fun, family, and community pride.  They always have.  But make no mistake…they play to win, too.  Lest any unsuspecting team, playoff or otherwise, take the Vikings lightly.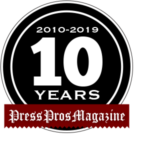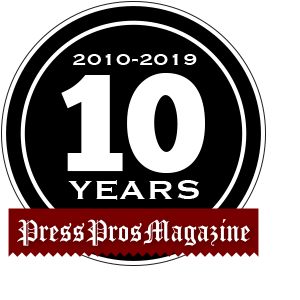 Willow Wood, OH – This is a high school football story, sure enough.  Just not one in the manner of Cleveland St. Ignatius or Marion Local, two schools from north of I-70 that own 22 state titles between them since the early 60s.
For you see, it was in the early 60s that the Symmes Valley Vikings, a consolidated school district centered in tiny Willow Wood, Ohio, tucked in between Aid, Linville, and Waterloo…put on the pads for the first time in tribute to a new school, a new educational beginning, and to new opportunity.
I was there to see it – a fourth grader in the new school that fall – too young, and way too small to think about playing football.  Instead, I played in the band – as a fourth grader – along with 28 others, including majorettes.  A neighbor back then joked that there were more twirlers than trumpets in the band.
They didn't win much that first year – those early years. In their first five years the Vikings were just 4-41-1. It was a program of local farm boys who had never played, and had only seen football on TV (those who had TV) – the Browns' games on Sunday afternoon on Channel 8, out of Charleston, West Virginia.
But play they did – Danny and Donny Thompson, Tommy Hardy, George Lang, Donnie Coffman, Rod Heineman, Richard Wiseman, Ken Shipley – coached by a pair of men who had never played football themselves.  Ken Justice and Dave Dunfee had basketball backgrounds, but like the others, had learned their football from watching the Browns on Sunday, or from nearby Marshall University, across the Ohio River in Huntington, West Virginia.  Marshall played back then in the original Mid-American Conference with Ohio University, Miami, and Kent State.
That was 58 years ago, and when my family moved from Lawrence County to Piqua in the fall of 1965 I never saw another Symmes Valley football game in person – until Saturday night.
Now coached by Rusty Webb for the past twenty years, the Division VI Vikings have become a successful program – a community favorite – winning 130 games against 74 losses in that time.  Not in the sense of Ignatius or Marion Local (they own no state titles), but they average about seven wins a year playing in the Southern Ohio Conference – against teams like Rock Hill, Portsmouth Clay, Green High School, Eastern High School, and Portsmouth Notre Dame.  And Saturday night they made a coveted playoff appearance against a team from Chillicothe – Southeastern – who lost to Miami County's Covington High School in last year's Division VI regional semi-final.
"It's not the greatest record,"  Webb quips, citing the Vikings mark of 236 wins against 367 losses in their 58 years.  "But it's our record."
With at least two local coverage games canceled in our area due to the Covid virus, we drove south 189 miles Saturday to compare small-school football along the Ohio River with what Rusty Webb calls the standard – the MAC (Midwest Athletic Conference – Marion Local, Coldwater, St. Henry, Versailles, Anna and Versailles)!
Thomas Wolfe wrote in the 40s, in a now famous novel, that you can't go home again.  I beg to differ.  People that I remember, kids with whom I went to grade school, are still in the Willow Wood area, some now watching their grandkids play.  Family?  My cousin is now the superintendent of schools there.  And the principal is the cousin of a neighbor that owned the small community store in Getaway, back in the 60s, where I would catch the bus to school.
The walls of Symmes Valley High School are still decorated with the class composites of the past, including what would have been my graduating class of 1970 – Rena Roach, Keith Lewis, Phil Saunders, Rita Murnahan, Jackie Whitehead, and countless others.
And what decorates Viking football now in the Rusty Webb era?  No frills.  They just run, and run, and run…out of the wishbone offense, for which Webb is hardly apologetic.
"Football is a sport that was made to run the ball,"  he says.  "I've been here for twenty years, but I'm very aware of MAC teams up your way – what Versailles did for all those years – how they won those titles."
We get the point.
And Saturday night they gave Chillicothe Southeastern, another running team out of the double wing, a good dose of the wishbone attack, piling up nearly 300 rushing yards in a 36-14 win to advance to the second round of the Division VI tournament next week…to play Nelsonville York.
Almost mirror images of each other, it took Symmes Valley (5-2) a bit of time to find their sea legs.  But when they finally settled in to the work at hand they drove the ball 70 yards in nine plays to score on a 4-yard run by Grayson Walsh at the :10 second mark of the first quarter to go ahead 8-0, after the two-point conversion.  They don't kick much, either.
Southeastern proved to be a tough-minded competitor, coming back to score midway through the second on a four-yard run by Mike Nusser…but came up empty on their own two-point try.  The Vikings led, 8-6.
They avenged that Southeastern score with one of their own three minutes later with a 27-yard run by junior Ethan Patterson, making the score 16-6 as the yards began to pile up.
On the ensuing possession, just 30 seconds later, they recovered a fumble in the Panthers' backfield and Ethan Patterson's brother, Eli,  ran it 27 yards for another touchdown.  They missed the conversion, but now led 22-6 as the teams went to the halftime locker room.
Symmes Valley took the kickoff to start the second half and immediately moved the ball downfield, running left, center and right, to score on an eight-play drive at 9:33 to extend their margin to 30-6.
At that point frustration set in for Southeastern.  Play got chippy as unsportsmanlike penalties were called on both sides – words were exchanged, and well…boys will be boys.  It actually cost Symmes Valley another third quarter score as they had the ball inside the Southeastern ten yard line for what seemed ten minutes, only to have it moved back 35 yards on penalties.
"We pride ourselves on playing with efficiency and discipline,"  Webb would smile afterwards.  "We could have had a little more discipline in that situation."
But when they did recover their composure they scored at the 4:19 mark of the fourth quarter on another 27-yard run, this time by Levi Niece to close the scoring and add to their burgeoning total of rush yards.
With some subs in the game (but not many because Symmes Valley only dresses about 25 players), Southeastern did manage a mop-up score with two minutes left to make the final, 36-14.
It was a good win, a fun win, and one appreciated in this on-again, off-again, don't-take-your-eye-off-the-governor football season by the 250 or so that showed up to watch.
And Symmes Valley is the perfect example of a small school in southern part of the state whose athletic budget is threatened by the state and the Board of Health's restriction on attendance and ticket sales.  They need those sales to survive to play, because there is no recourse without them.
"Football is very important to our community,"  said senior defensive back Derek Crum.  "The fans come out for every game and really rally around us.  They support us, and I think we have the best fans around."
"And a win like tonight is even bigger because for my senior class, this is our first playoff win ever,"  said fellow senior Luke Leith.  "And then this year…we didn't know if we'd even have a season.  So to be in a spot where you can win a playoff game, and move on…well that's really special."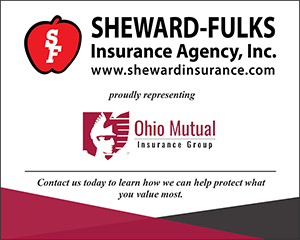 Rusty Webb is one of those engaging people with a huge personality that immediately makes a good impression.  One of the nicest guys in the coaching profession, he came to Symmes Valley in 1995 when football times were tough – really tough.
"The program was down to about twelve kids and there was a question as to whether we would continue to play,"  he said following Saturday night's game.  "Put it this way.  On our schedule that year we were the homecoming opponent for everyone except one, and that was because we played that team on the first week of the season, I think.
"But we went 4-6 in 1996 and the next year we had 28 kids out for football…and from there we just continued to build.  The most we've had since 1996 is about 46 kids and that's a really good number for a school this size."
As to the success during his current tenure as coach, Webb is as efficient with his explanation as he is with his running game.
"Well one, we know who we are,"  he says.  "And we don't try to go outside our boundaries.  This is the system that our kids grew up with, they've always played this way, and it's not about X's and O's.  It's about discipline and execution."
Having said that, he's quick to give credit to northern football – and the MAC – as the standard by which all football in Division V, VI, and VII is, and should be measured.
"The MAC is the measuring stick for small-school football in the state,"  he says.  "I mean, that league has over a hundred state titles, and that's the standard we're trying to get to.  The biggest thing they have on us is numbers and speed, and we've tried to model ourselves after them, because they run the same system from youth on up, just like we do.  It's nice to have eighty kids, but if you don't you have to have the right twenty…that's really what you need.
"Put it this way.  We'd love someday to have the opportunity to play schools from the MAC, and that would be OK if it happens because it would mean we're playing in the state tournament."
58 years is a long time to be away – a long time to labor at a building process.  So to come back and see a plan come together, as Rusty Webb is want to point out, does the heart good.  A lot of the foundation builders – the Thompsons, Coffmans, Justices and Dunfees – are gone now, but hardly forgotten.
"You don't EVER want to forget those guys because they had to lay the ground work for what we're doing now,"  adds Webb.  "We don't ever want to forget our past, because there had to be a beginning.  And we don't talk about which teams are better than which because each year is individual and it stands by itself.  We don't compare.
"What we want to do is build.  We want to build on our history.  And I told you before…it's not a great history, but it's our history."
Thomas Wolfe was wrong, of course.  You can go home, especially when you're made welcome and made to feel like you've missed something special during your absence.  They take nothing for granted in Willow Wood, especially football, because the build has taken so long – something they almost once lost.
And how do can you describe something as special as that?