It's fitting Tommy Togiai's name isn't always mentioned alongside those of Zach Harrison, Tyreke Smith or Jonathon Cooper when fans discuss the biggest pieces of Ohio State's defensive line this year.
By Andy Anders for Press Pros
Columbus – Tommy Togiai plays one-technique defensive tackle, a quiet position that calls for players to stuff runs by eating blocks while defensive ends stuff stat sheets by sacking quarterbacks.  The Idaho native is a quiet leader, demonstrating by example more so than by voice the way a defensive lineman should carry himself at Ohio State.
And the former consensus top 60 overall recruit will quietly play an essential role as one of the Buckeyes' best defensive linemen entering the 2020 season.
Ohio State defensive line coach Larry Johnson stated as much when asked about redshirt senior defensive tackle Antwuan Jackson Wednesday. He brought up Togiai's name unprompted.
"[Jackson] and Tommy Togiai have been, really, the foundation of what we're doing right now," Johnson said.
Last season Togiai saw meaningful action at nose tackle, but wasn't "the guy" at the position.  In fact there were two guys ahead of him, then-redshirt seniors DaVon Hamilton and Robert "B.B." Landers.
Johnson enjoys rotating his defensive linemen to keep players fresh, which gave Togiai a chance to see reps in important situations. In 2019 the Buckeyes rotated three players at both the one-technique and three-technique defensive tackle spots, and plan to do so again in 2020.
"I'm really big into having guys play fresh and playing fast," Johnson said. "That gives us a chance to do that."
While backing up the duo last year, Togiai collected 16 tackles with two tackles for loss and earned a designation from multiple teammates as the strongest player, physically, on the team.  He gleaned a lot about the position from the two veterans as well.
"DaVon was a really big help, him and B.B., showing me how it's done really," Togiai said. "Giving me the tips and pointers on how to rush from the one technique, and then also from the three technique. Then Coach J as well, just showing me how to use my hands and be able to use moves on the guard and center."
This year Togiai will undoubtedly be atop the rotation at the innermost spot.  He's not backing down from the starring role.
"I'm ready to step up, to take as many snaps as I need to to be able to help our team out," Togiai said. "I'm ready to step up to take that leadership role."
Togiai's teammates have seen him prepare for such a spot since his arrival in Columbus.  A four-star recruit from Pocatello, Idaho, the 300-pounder defines the old cliche of a lunch pail mentality.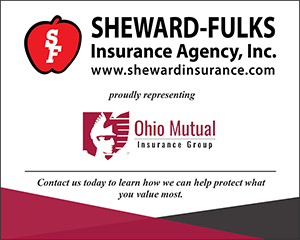 "You could always see the leader, the potential things in him," junior defensive end Tyreke Smith said. "He's just been growing every day. Every day Tommy comes to work. Super strong, super smart on the field. Knows his job. He's always doing his thing and helping us [at defensive end]."
A one-technique's job is typically to eat blocks and create plays for surrounding defenders, every now and then getting his hands on a ball carrier for a tackle.They aren't typically factors on pass rush. Former defensive tackle DaVon Hamilton broke that mold for the Buckeyes last season, piling up six sacks from the nose tackle spot, but that's the exception.  Not the rule.
Johnson said Togiai presents a similar exceptional pass rushing threat.
"He's powerful, he's strong, he's athletic — he'll have a chance to rush the passer going forward," Johnson said. "Limited plays, you don't get a lot of chances. Now he'll be playing 40, 45 plays a game, he'll have some opportunities to rush the passer. But I'm very confident he has the ability to do that."
He added that Togiai has had a great camp.
Togiai noted it won't be difficult to balance his commitment to stuffing the run with getting after quarterbacks.
"Your get-off will always be the same, because that's the way it should be," Togiai said. "Your get-off shouldn't be different from the run and from the pass."
Another role Togiai has stepped into ahead of his junior campaign is that of a leader of the defensive line.  In little things such as technique tips or running to the ball or how the lineman carries himself, redshirt sophomore defensive end Javontae Jean-Baptiste stated he's witnessed Togiai grow into a tremendous by-example leader.
"He's starting to take those young guys and carry them with him," Jean-Baptiste said. "He's starting to be a great role model for Ty Hamilton, and just pushing him every day."
All things considered, Togiai waits with quiet anticipation for this season along Ohio State's defensive front.
"I'm really excited for this year, to see how we as our collective unit step up to take this challenge, seeing the guys we've lost," Togiai said. "Coach J always says 'raise the bar, raise the standard.' So we're gonna get after it this year and try to raise the bar even more."