The Rangers volleyball team celebrates victories with trips to Dairy Queen. They've become regulars with a 16-0 record and chance at the program's first Midwest Athletic Conference title since 2005.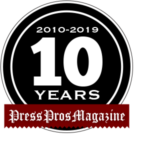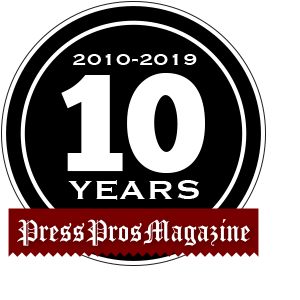 New Knoxville, OH – Just as if leaping for one of her team-leading kills, there was no hesitation from New Knoxville junior Carsyn Henschen.
So, where is the best place to celebrate a Rangers' volleyball victory?
"Morgan Leffel's house!" Henschen said hugging her senior teammate with enthusiasm. "Or Dairy Queen!"
The Rangers have been regulars at both these days. With 15 wins and no losses … and this with six healthy varsity athletes … New Knoxville's players have visited DQ so often the ice cream shop might as well name a menu item after them. New Knoxville – ranked No. 2 in the coaches Division IV state poll – remains in contention for its first Midwest Athletic Conference volleyball championship since 2005.
Winning the MAC? Well, that'd be sweeter than one of DQ's Fudge Stuffed Cookies – a fudge filled chocolate chip cookie served right from the oven, and one of Leffel's go-to treats. Five of the 10 MAC teams are ranked among the state's best. All five are ranked among the top 10 in Division IV. Defending state champ New Bremen holds the top spot at No. 1 and is followed by New Knoxville (No. 2), Fort Recovery (No. 5), Marion Local (No. 6) and St. Henry (No. 10).
New Knoxville has D-IV wins over both Fort Recovery and St. Henry, along with non-conference victories over No. 4 Fort Loramie, No. 11 Russia,  and No. 15 Jackson Center.
"We're obviously very happy with where we're at," junior Haley Fledderjohann said, "but the MAC is very competitive. A lot of games can go either way. Every night is a dog fight."
To put emphasis on that point, consider this: New Knoxville's final two regular-season games are against New Bremen (19-1) and Marion Local (15-3). If a non-conference team is playing New Bremen and Marion Local back-to-back it means they're probably battling for a state title. For MAC teams it's just a typical Tuesday-Thursday stretch.
And first-year coach Meg (Reineke) Lageman's team is attacking that schedule with six players. Leffel is joined on the court by juniors Avery and Carsyn Henschen, Melisa Waterman, Ellie Gabel and Fledderjohann. Senior Gretchen Dwenger suffered an ACL injury seven matches into the season.
After that group, only two other players … junior Erica Weadock (seven sets played) and sophomore Allison Topp (five sets) … have seen varsity action.
"If you mess up you don't have anyone to come back in," Avery said of the challenge of competing with six players. "You have to mentally recover on your own. Our teammates definitely help. They're great support."
Added Dwenger: "Our team chemistry is the thing that drives us to win the games, to come back when we're down. We have the mindset we're all doing it together."
The village of New Knoxville, which has about 870 residents, is tucked in southwest Auglaize County. It's a small community where 'everybody knows everybody'. Or so the Rangers thought. COVID-19 restrictions have prevented a capacity crowd at the beloved Barn. That doesn't mean the community isn't aware of what's going on inside.
"I know New Knoxville is very small but there are people I've never seen and they'll come up and tell me good game," Fledderjohann said. "That just shows everyone is invested in the kids and the high school. Everyone is very supportive."
"I have a neighbor and her name is Caroline," added Gabel. "She calls me every night asking how I'm doing. The town, this is what we do it for … the community."
The Rangers' themselves are one of the more tight-knit teams you'll find. Fledderjohann, Gabel, the Henschens, Waterman and Weadock were teammates who went 38-0 overall in seventh and eighth grade. Five of the six varsity players – all but Waterman who lives in the country – are practically next-door neighbors. Lageman was, too, until she married Ryan Lageman on Sept. 6 and moved from her parents' house to New Bremen.
"I think the number one thing about my team is the chemistry on the court. They get along great," Lageman said. "When you get along great off the court, you're going to get along great on the court. They all want to win. They focus and have so much energy. I think that's the special thing about them. When you have a team that wants to practice and get better every day, you're going to be successful."
Lageman, a 2015 NK graduate, took over the program from her sister, Morgan Strayer. Strayer went 44-28 in three seasons and in 2019 led the Rangers to their first district appearance since 2015. New Knoxville's 6-3 record last season was also its first winning season in the MAC since 2013.
Lageman's path to becoming the Rangers' head coach came full circle when she took over for her sister. Strayer was a sophomore on the Rangers' 2006 D-IV state runner-up team, coached by Jenny Fledderjohann. Lageman was a manager on that 2006 team. Lageman then served as her sister's junior varsity coach. When Lageman became head coach she hired Fledderjohann as her assistant coach.
"I look up to (Fledderjohann) so much," Lageman said, noting her sister deserves credit as well for where the program is. "If I ever need any input she's right there to give it to me. It's been a great year and having her by my side has really helped me a lot, too."
Lageman will utilize Fledderjohann's experience this week as the Rangers face their toughest test. New Knoxville ends the MAC season hosting New Bremen on Tuesday and at Marion Local on Thursday. New Bremen and New Knoxville are both 7-0 in the conference. Marion Local is third at 5-2, sitting a game behind second-place Fort Recovery at 6-1.
The Rangers have won 15 of their 16 matches by 3-0 scores. Only Fort Loramie has managed to win a set against New Knoxville. Loramie – the D-IV state runner-up last season and playing like contenders again at 16-3 – won the first two sets 25-19 and 26-24. The Rangers rallied to win the match 25-21, 25-21, 15-8.
If Lageman had questions about her six players' conditioning … both physical and mental … they were answered after that five-set comeback victory. And if their other victories hadn't already, that win over the perennial-power Redskins solidified the Rangers as a state championship contender, too.
As for seeing that straight-set victory streak come to an end? The Rangers were relieved it happened.
"They played their hearts out and didn't give up," said Lageman, whose team has won 48 of the 50 sets they've played. "Six players to win a game in five against a state-ranked team … I'm definitely proud of them.
"I know the Barn would be so packed and rocking right now. I think the girls work even harder because they know how many fans are cheering them on right now even though they're not there. We still have so much support."
The Henschen sisters have combined for 313 of the team's 526 kills. Carsyn, the go-to middle hitter, leads in kills (176) and blocks (35). Avery, who missed all of last season with an ACL injury, ranks second in kills (137).
Waterman, who bumped up from JV, has been solid all around with 140 serve receptions, 87 digs, 46 kills and 18 aces.
Fledderjohann, who went from a libero role (designated back row player) to staying on the court for every point, has team highs with 144 serve receptions and 171 digs as perhaps the team's best defensive player.
Gabel, a hitter thrust into the setter position, leads the Rangers with 455 assists. She's also contributed 97 digs and 28 aces.
Leffel, a standout hitter and defender, tops the team with 31 aces. She also has 102 kills, 113 digs and 80 serve receptions. Dwenger recorded 32 kills, 41 digs and 78 serve receptions through 20 sets before her injury.
"I have only good things to say about Gretchen. She's the most energetic, positive player I have ever coached and really ever watched," Lageman said. "She's probably the biggest leader we have on the team and she's not on the court. … (Morgan is) one of those girls I can put anywhere. I can always count on her if the team is down to bring them back up. She throws positive vibes out there. They are two great seniors I will miss dearly next year."
The Rangers certainly aren't ready for this season … and those trips to Dairy Queen … to be over just yet. There are still $6 chicken strip meals and Banana Split Blizzards to be had while celebrating another victory.
"Sometimes I feel bad for them when we walk in and it's a herd of us at Dairy Queen," Leffel said, laughing.
"No, I didn't expect us to be undefeated. But going into the season I felt really confident because we had a really good group of girls. We put in a lot of work over the summer and I was really excited to see what we were going to do this season."