First-year starter Kohlten Carey threw for 161 yards and four touchdowns and rushed for 139 yards and another score as the Rockets won their sixth straight playoff game with a 40-7 victory over Miami East.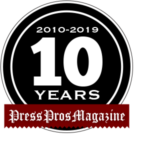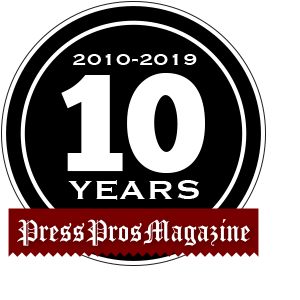 Anna, OH – The Anna Rockets were sitting at 1-3. They'd been outscored 135-68 in those four games. And when Sept. 24 came around, the final day for high school football teams to drop out of the Ohio High School Athletic Association playoffs, Anna coach Nick Marino's decision was an easy one.
The Rockets were all in.
"No, no hesitation. If you have a chance to play in the playoffs … I can't imagine not playing," Marino said Saturday night following Anna's 40-7 victory over Miami East. "You just want to go compete. There's a champion at the end of it, obviously, and you want to give yourself a shot."
A total of 648 of the 709 high school teams that play 11-on-11 football opted into the playoffs. In a normal season 224 teams qualify for the postseason (each of the seven divisions is comprised of four regions; eight teams qualify from each region).
In a normal year, neither No. 13-seeded Anna nor No. 20 Miami East would have qualified. But given the opportunity the Rockets took full advantage on Saturday.
Junior quarterback Kohlten Carey put together his best game of the season, throwing four touchdowns and rushing for another in the Division VI, Region 24 victory.
"We need him to do that and he stepped up," Marino said. "Hopefully he can keep that up and carry over to next week."
Carey, who completed 8-of-13 passes, threw for season highs with 161 yards and four touchdowns. He'd thrown four touchdown passes total in the Rockets' first six games. He also rushed 11 times for 139 yards and another score. He'd rushed for 180 yards entering Saturday.
"We're all getting used to each other," Carey said of the Rockets' major roster overhaul following last season's Division VI state championship. "It kind of sucks to lose 22 seniors. In one year we had to get back into form."
Anna (2-5)  took another step in that direction against Miami East (2-5).
Anna forced Miami East to a 3-and-out punt on its first possession. The Rockets scored four plays later when Carey hit Justin Richards wide open down the Rockets' sideline for 39 yards, taking a 7-0 lead with 8:48 left in the first quarter.
After trading punts, Miami East evened the game 7-7 on an Austin Francis 19-yard run with 10:17 left in the second quarter.
The Vikings appeared primed to take the lead after Brycen Palivec recovered Anna's fumbled hand-off exchange on the Rockets' 27-yard line.
But East turned it back over four plays later when Grant Albers stepped in front of a Vikings' pass for an interception.
"Our heads started hanging and we started feeling sorry for ourselves at that moment," Miami East coach Max Current said. "It was a 7-7 ball game. That was a big turning point in the game. It messed with our mojo. We're a young and inexperienced team. We can't let plays worry us. We have to forget the past play and worry about the next. We're just not quite there with that attitude yet."
Anna appeared to be. The Rockets, after shaking off that lost fumble, then rattled off 19 straight points to end the half.
Anna's Zach Ambos scored five plays after Albers' interception on a 35-yard pass from Carey, making it 13-7 with 7:05 left before halftime.
Carey then hit Trevor Kloeppel for a 31-yard TD with 4:39 left for the 19-7 lead. Kovacs caught the pass in the flat, followed a couple blockers and stepped out of a tackle for the score.
The Rockets scored again with 2:13 left before the half on Ben Kovacs' 19-yard pass from Carey, making it 26-7.
Miami East's seven first-half possessions went punt, punt, touchdown, interception, punt, punt and lost fumble.
"I was hoping for a little better outcome, of course," Miami East coach Max Current said. "But we'll use it for a building experience. I know (Anna is) not the same team as they were last year, but that's the defending state champions. And for nearly two quarters we were right there with them."
Anna's defense held Miami East to 149 yards of total offense, including 130 on the ground. The Vikings were 1-of-11 on third down, but 3-of-4 on fourth down.
Anna finished with 391 yards of offense, led by a ground game that rushed for 230.
"We made some improvements. We still had things to clean up but we're getting better," Marino said. "They've made progress through the year. It may be a little hard to see it at times."
Carey's 15-yard touchdown run and Brandon Axe's two-yard score provided the final margin at 40-7.
Kovacs had a team-high four catches for 52 yards. Richards had two catches for 43, Ambos one for 35 and Kloeppel one for 31.
"We like to get it to our playmakers. Justin and Zac are really good ball players," Carey said. "I think all of our receivers are really good. We just need to find ways to get them the ball."
Anna advances to play at fourth-seeded West Jefferson (5-1) in the second round 7 p.m. Saturday. The winner then faces either No. 5 Covington or No. 12 Arcanum.
"Yeah, the kids played well. It was a beautiful night to play football," Marino said. "I was excited the way the kids played and we're on to the next round. It's exciting to move onto that."
As with Marino, East's Current said opting out of the postseason was really no option at all.
"When we started practicing this summer and that's what the rule was, the team all wanted to go," Current said. "We decided when they made the announcement we knew we were going no matter what."
Now out of the playoffs, Miami East filled its remaining three regular-season games with National Trail, Milton-Union and Northwestern.
Marino said Anna does not have any teams on stand-by should their playoff run end early. For now they're just enjoying a sixth straight playoff victory following last season's 5-0 run to the title.
"It doesn't really feel like it right now because it's only week seven," Carey said. "But it was nice to get a first playoff win at home.
"Earlier in the season we had a couple things like mistakes that kept us from getting first downs. We had to keep going. Yeah, this feels really good."