Lost in the yawn of Troy's 49-6 blowout win Friday were some plays (performances) that would play against better teams…a hopeful harbinger of more good Fridays to come.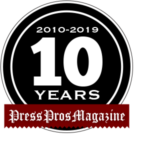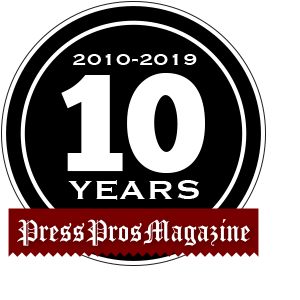 Troy, OH –  You might not have seen it from the stands Friday night, and frankly most of the thousand or so that came to see Troy obliterate Franklin Heights (from Columbus) were already home by time I finally cornered Trojans coach Danny Gress.
On opening night of the expanded playoff format – the round of 300, someone called it – when there were more lopsided, mismatched games than you could count, one of them turned out to be Gress's first playoff win as a high school head coach.
But only a few probably left knowing that.  And while the second-year coach and former linebacker at Kent State wasn't about to bring it up…when someone else did he broke out a smile that his Covid mask could not contain.
"We played it up all week,"  said Gress, one of the area's true good guys in coaching.  "What it's like to win a home playoff game.  There's some teams that never get to host a game like this, but tonight we made some history.  Not for me, but for these seniors…they're going to go away now and be able to tell people that in their last game at Memorial Stadium in Troy they won a home playoff game."
Let's get it straight.  They didn't hang 49 on the Green Bay Packers Friday.  Franklin Heights came in with an 0-5 record out of the Ohio Capital Conference and at times looked as if they were in no hurry to catch up when they were down 36-6 at halftime.  But Heights did have athletes, and against those athletes the Trojans did some things (plays) that prompted defensive tackle Adam DeCerbo to say later, "If we can makes plays like that we can play against anyone."
Case in point.  Leading 36-6 Troy drove the ball on their first possession of the second half about seventy yards down the field…with senior running back behemoth La'Manuel Kemp-Short getting the bulk of the work.  Kemp-Short is 6'2″, and 275 pounds, and can run.  After dragging about five Heights tacklers behind him on one ten yard gain the back judge said to no one in particular, "That kid's a beast.  I think I'd run the other way if I saw him coming."
On second and goal from the eight they gave it to Kemp again, and he immediately attracted a crowd of tacklers – three, four, five – they just kept piling on.  Kemp stayed upright, arms wrapped around the football, and one step at a time he continued to move the pile towards the goal line.  A primal scream came out of that pile, but no amount of hacking and hollering could deter 'Manny' from scoring his second touchdown of the game.
The scream?
"It wasn't me,"  he confessed afterwards.  "It was one of their guys who thought he had a good shot on me…thought he was going to tackle me.  He screamed when he hit me but he couldn't bring me down.  I've been doing this since I played freshman and JV ball.  They just jump on my back and if there's twelve…I just carry 'em."
Kemp-Short would finish with about 60 yards and those two touchdowns, but the Heights players who tried to stop him got on the bus with individual ice bags for their bumps and bruises.
"Manny's great,"  smiled Gress.  "He gives us a spark and we love having him with us, and it doesn't surprise me that he did that."
Adam DeCerbo and Alex Greene got in their licks on defense, harrassing Heights quarterbacks Adam Beverly and Artrell Saunders throughout the second half when it was do-or-die for the Falcons.  Trying to throw when they were 30 points down?  Forget about it.  DeCerbo and Greene got to the quarterback almost as fast as the shotgun snap.
"We wanted to get after them and frustrate them," said DeCerbo.  "They're good players and we tried to make them make good throws.  Because of our pressure they weren't able to step up and do that.  And it's different in a playoff game because every single play you remember.  If you make a big sack in this game it's a little bit bigger and more fun than one against a team you play every year.  They're going to leave here tonight remembering that they didn't have fun against Troy."
And Troy's slated now to play the winner of Edgewood against Columbus West next week.
"We made plays tonight, but we can't leave thinking that this is the kind of team we'll be playing every week,"  added DeCerbo.  "We have to step up now and be ready for the next week, and tonight we took a good step in that direction – plays that would work against the next team."
Gress was no less happy, regardless of who they beat.  You never forget your first kiss…or your first playoff win as a coach.
"They're not just your average 0-5 team,"  he said about Heights.  "They play in that giant OCC conference against all those good teams, and we played to our ability and to our standard.  We didn't worry about who we were facing.  We told them at halftime…if you want to advance in the playoffs you'd better make plays – you'd better play to the standard.
"A football win is hard to come by,"  he reminded.  "So we'll let them celebrate this tomorrow, let 'em have some donuts, and then we'll correct our mistakes on film and move on.  But we have to have some fun, too.  We work too doggone hard at football not to have some fun."
And you might have missed that from the stands in a 49-6 game.  But trust it…Danny Gress, LaManual Kemp-Short, and Adam DeCerbo had some fun Friday night.
Franklin Heights?  Not so much.