…By Pasting The Pirates. Quarterback Ced Johnson runs and passes the offense up and down the field in accounting for three touchdowns and Curtis Spangler intercepts two passes to push team into second round against Stebbins.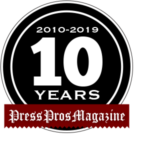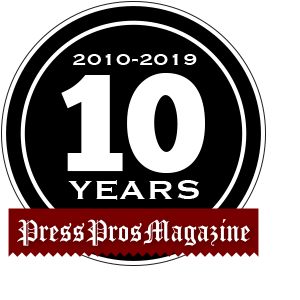 Sidney, Ohio – Roughly 10 minutes before kickoff, Sidney football players walked on to the Memorial Stadium field turf three and four abreast with their arms locked.
There was no whooping it up. They remained silent.
It was a show of determination and, most of all, unity for their Division II, Region 8 first-round playoff game against West Carrollton.
About 2 ½ hours later, the Yellow Jackets acted liked, well, the fun-loving teenagers they are by gathering in a circle and shouting while performing jumping jacks.
The rather sloppy exercise probably wouldn't have passed the inspection of coaches during the week of practice, but this was a time to express pure joy.
Sidney quarterback Ced Johnson ran for touchdowns of 26, 8 and 19 yards, Curtis Spangler intercepted two passes and the defense came up with six – count them – six stops on fourth down for a 31-12 victory Friday night.
That set the stage for the Yellow Jackets (4-2) to venture into the second round of the playoffs after winning their fourth post-season game ever.
"This felt so good,'' Johnson said. "The seniors just wanted to leave everything on the field. It's a special feeling to come out with a win in a playoff game. We figured that if we got the lead that they would start to quiver a little bit and start to fold. We finished them out and got a nice win. Now we have to keep it up.''
The reward is a date at Stebbins. Sidney lost the regular-season game 22-20 in Week 2.
Yes, the Pirates (1-4) were down to 28 players because of COVID-19 infections. Running back Tyron Darby was out with an injury from last week.
And, yes, this was another lopsided loss West Carrollton has absorbed from Sidney since 2013.
But the boys in yellow and black proved they belonged in the playoffs in a weird six-game regular season in which everyone qualified.
"We've made the playoffs three times in school history and every time we've won the first round game. It does feel special,'' coach Adam Doenges said. "Our guys appreciate it and are enjoying the moment. I'm proud of the way we played on both sides of the ball.''
Spangler, a senior, helped launch the Yellow Jackets toward their big night by intercepting a pass from Kamaury Cleveland at the Pirates 41 just 2 minutes, 27 seconds into the game.
It was not an easy pick as Spangler had to react quickly after teammate Chris Hudgins had the ball bounce off his facemask back toward the line of scrimmage.
"It bounced right back to me,'' Spangler said. "It was like, 'Okay, it's up there.' We practice (tip drills) before the season and throughout the season. We practice that a lot.''
It took five plays to get into the end zone, an 8-yard run by EJ Davis.
Sidney hopped on another mistake by the Pirates, an 11-yard punt to the 26, to cash in with a 41-yard line-drive field goal by Carson Taylor with 5:05 remaining in the quarter. The kick would have been true from 50 yards.
A blocked field goal gave West Carrollton life with a nine-play, 65-yard drive capped by a 12-yard touchdown run by Cleveland with 2:41 left before halftime. The two-point conversion run was stuffed.
But the Yellow Jackets answered 51 seconds later in four plays when Johnson ended a 54-yard drive with a 26-yard touchdown run on a draw.
Johnson has slick moves in traffic and the open field and has that burst of speed, but he also patiently waited for his linemen to do their stuff in opening holes.
"I can't go anywhere without my big boys moving them in the right direction,'' he said. "I know they are going to get their job done and I just wait on them and ran right on through.''
The score was 17-6 and spectators had to be thinking a rout was on.
Then disaster looked to be in the offing when Izayah Clarke muffed a punt and the Pirates recovered at the 21. But on fourth-and-six from the 7, Cleveland threw incomplete into the end zone.
Doenges said players gave him strange looks and made comments when he called timeout on third down.
"That's something I don't normally do – call a timeout on third down,'' he said. "A couple of our kids were like, 'Why are we calling timeout?' I said it's because I had faith in them that we could get the ball back and try to score before half. We'd get two opportunities to score because we got the second half kickoff.''
Instead of being involved in a tight game, the 11-point lead was preserved and the feeling inside the locker room was exuberance.
"We just came out with it,'' defensive lineman Jaden Swiger said. "Coach told us to just play our game, and we played our game. We were a little frustrated, sure, but we had to put it past us and do what we had to do. That was totally amazing. So was winning our first playoff game.''
Spangler said, "It was scary (after the turnover), but our containment was great.''
The defense gave up a handful of long plays, but the Pirates never got the home run that can get everyone pumped up.
"Tonight, Coach told all of us that we should set the tone and that we should set the speed,'' Swiger said. "That gave us some good hype, and we stopped them. The key is breaking down – making sure you always break down – and make sure you keep a fast quarterback in front of you so he can't do any shakes on us. Then it's the linemen – every single one of them – sucking it up. We sucked it up on those double-teams. The line just went crazy tonight.''
The bulge grew to 24-6 almost 2 ½ minutes into the fourth quarter when Johnson finished a 62-yard drive with an 8-yard run. The big play was a 33-yard hookup from Johnson to receiver Jacob Wheeler that carried to the 8.
The Yellow Jackets defense did the rest with a couple more fourth down stops. Spangler had a second interception in the fourth quarter. He was smart enough to slide a nanosecond after making the grab.
Doenges couldn't say enough about the senior.
"Curtis Spangler is one of those kids who day in and day out through the entire year just does things the right way,'' he said. "Good things happen to nice people and he made some nice plays tonight.''
Spangler wanted to talk about the team. Earning a playoff victory at home was special.
"I don't know if there is any way to describe that,'' he said. "You couldn't want any more in your final home game. This is a big shout-out to our community for supporting us and the support we have for them. Our coaches have made us better and we've tried to get better.''
The victory was still hot to the touch when Johnson began thinking about Stebbins. The only time the Yellow Jackets made it past the second round was in 1989, when they reached the state semifinals.
"It's super exciting,'' Johnson said. "We get to play a team we lost to. This is a redemption tour and we get a chance to show people that we're a better team than they think we are. That's all we want is a chance.''