The Buckeyes' redshirt sophomore running back did more than rehabilitate the injury that would have wiped out his spring practice.  He says he has come back a quicker and more agile player.
Columbus – It was mid-March when Master Teague found himself in the middle of a once-in-a-100-year pandemic without a university campus to walk, without a football team to play for, and having virtually no human contact with the state being in a lockdown.
He calls Murfreesboro, Tennessee, home and that is a six-hour drive from Ohio State.
The worst part was that an undisclosed Achilles' tendon injury forced him out of spring practice after the first day.
So Teague sat inside his one-bedroom off-campus apartment in a COVID-19 world and went to work.
And he worked, and worked, and worked some more.
Buckeyes coach Ryan Day was leaning on Teague to be his lead ball carrier with J.K. Dobbins having left early for the NFL draft, but there was talk that the seriousness of the injury might keep him out into September.
Teague was so good as Dobbins' backup as a redshirt freshman last season that he was voted to the Big Ten third team after rushing for 789 yards and four touchdowns on 135 carries.
"It was unexpected circumstances when it happened,'' Teague said of the injury during a Zoom call Tuesday. "I had some people around me with COVID happening and it was a nervous thing. I had to be disciplined and did everything I was told to do by the trainers and the staff here to do things in order to get right. I woke up every morning in my apartment to do my training and get my treatment.''
The sun hadn't even set that first day of practice when news came out that Teague had a fairly serious injury and that he'd be ruled out the rest of spring practice.
Just like that, he was put into an entirely different mode.
"I put in a lot of work,'' he said. "When it happened I knew something was wrong, that something was up. I knew it wasn't good. I couldn't really put weight on my foot or walk regularly. I was in shock at the time.''
His strong religious faith helped pull him through.
Those were times when Teague couldn't walk into the Woody Hayes Athletic Center or Ernie Biggs Training Facility and have trainers and doctors work with him because the injury was considered not serious enough.
"It was definitely another chance for me to grow as a person, man and player to get discipline in my life for certain things down the road,'' Teague said. "The Lord was definitely with me at the time. I feel good and blessed to have gone through it. I feel everything happens for a reason.''
Teague didn't even know if there would be a season with the Big Ten canceling non-conference games and then announcing that university presidents had voted 11-3 in favor of having no football in the calendar year with the chance of playing during the winter or spring.
Corey and Emily Teague were at the forefront with other Buckeyes parents in trying to pressure the conference to rethink its stance.
"One of the struggles that I had – and I think a lot of people have experienced it at times – was frustration of not knowing what's ahead or in what direction you are going,'' Teague said. "That was a frustration and I handled it well when we were in lockdown. I was on my own and everything. I had to pray about it and ask the Lord to give me patience.''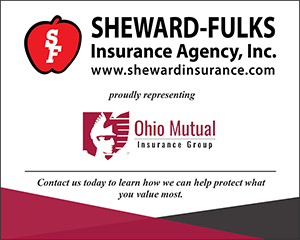 Running backs coach Tony Alford said Teague has progressed so nicely that he'd be able to play in a game that counted if the season started this week. He might not be ready for 60 to 70 snaps.
The Buckeyes offense returns all the essential players from a team that finished 13-1, won the conference championship and lost to Clemson in a College Football Playoff semifinal that was full of controversial calls by officials that went the Tigers' way.
Alford said Teague was, well, a master patient and player in coming back. That was not surprising because he is an Ohio State scholar-athlete in communications and considered a model team man.
"Just his attitude about it,'' he said. "He's so into his faith and never wavered. It was just the way he attacked it. I'd be lying if I said anything else (with regard to Teague coming back). But I'm far from being a doctor. That's not my field.''
At the same time, Alford was taken aback by just how far Teague came back.
"I was very surprised and happy the way he came back the way he did,'' he said.
Ohio State has a lot of questions in the backfield. Can Teague make it all the way back? Can Oklahoma transfer Trey Sermon come back from a knee injury and be the explosive back the team desperately needs? Can Steele Chambers and Marcus Crowley return from injuries?
Teague said he has come back a better athlete by working on his agility and quickness. In 2019, he did have a 73-yard touchdown run against Northwestern for the team's longest of the season and two other scoring runs in excess of 40 yards.
Yet he didn't show explosion.
The rehabilitation period was a chance for Teague to come back a different player. He's listed at 5 feet 11, 223 pounds.
"With this injury I've been able to rebuild myself in a different way,'' he said. "I was able to not totally restart, but add some things into my preparation. I just feel better about my body and my body control and the mechanics of it. I was able to restart and rebuild from the injury.''
It helped him being able to watch Dobbins become the first Ohio State back to rush for 2,000 yards with 2,049 and going from a job-share with Mike Weber to the No. 1 option.
Most of Teague's work came in the third and fourth quarters of blowouts. He ran for 106 yards against Indiana and 111 against Maryland.
"I saw how he came to work every day and made himself elite,'' he said. "This year I'm going to be a way better player. Last year, I wasn't my full self as a running back even though I did decent.''
No matter how new and improved Teague might be, he'll probably be in a job share with Sermon.
Sermon ran for 744 yards as a freshman for the Sooners and 947 yards as a sophomore. He was voted Big 12 offensive freshman of the year.
In 2018, he caught a 10-yard touchdown pass in Oklahoma's 31-16 win over Ohio State at Ohio Stadium and scored a touchdown against Alabama in a CFP game in the Orange Bowl.
Everything changed in 2019 when he was limited to nine games because of an injury. He lost his spot in the running backs rotation and started sniffing out a safe landing spot.
Ohio State was one of Sermon's final choices as a senior in high school in Marietta, Georgia, and a lot of his interest in the team had to do with his relationship with Alford.
Making the move to the Buckeyes was a no-brainer.
Sermon has been on it since coming to Columbus.
"The way he attacked the playbook was exceptional and so was retaining information,'' Alford said. "We spent countless hours together. He came to my house – and we were socially distancing – so we could just over stuff. He has a quest for knowledge.''
Alford reviewed all of Sermon's Oklahoma tape.
"The kid consistently made plays,'' he said. "Oklahoma people raved about him. They said he was a team guy and had an impeccable work ethic.''
Yesterday was Sermon's first sit-down with the media that covers the Buckeyes, and he was quiet and humble to the hilt.
"This is the best I have ever felt in my entire career,'' he said of returning from the knee injury.''
Sermon said changing teams has been made easier because Oklahoma and Ohio State use their running backs in a similar fashion.
"This was the best fit for me,'' he said. "Once we got to this point (of transferring), (Alford and Sermon) picked up where we left off.''
By the way, he didn't have to be introduced to quarterback Justin Fields. They played against each other in high school and shared the same trainer.
As for last season, he'd like to forget it.
"It was pretty tough,'' he said.