This year's open playoff format for high school football only magnifies the difference between those who get to play an added game…and those who've made title football a life experience.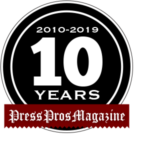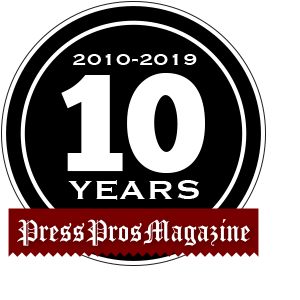 If you really want to get an idea – an appreciation – for this year's open OHSAA high school football title format, consider this.
About a third of this year's field would not have made it last year, at all.
And while I didn't take the time to actually count them…I'd say that roughly 10% of this year's field has never before suited up for the post-season tournament.
All this, of course, factors in to the OHSFCA's (football coaches association) decision last spring to expand the playoffs next year to include 12 teams per region, instead of 8 – to give more teams an opportunity to play.  You can make your own decision as to whether that makes the process better, or not.
But if you look at the OHSAA record book you cannot mistake what stands out as the most impressive statistic of all regarding high school football – the difference, if you will, between those who wear those T-shirts that commemorate the year their team made the playoffs…and those whose teams actually made the most of the experience.  Those teams WHO WON in the playoffs!
For instance: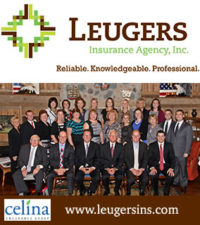 Cincinnati St. Xavier has on overall record of 44 wins and 23 losses since the inception of the current tournament format back in 1972.
Cleveland Benedictine has a record of 44-15.
Kirtland High School, which has beaten Marion Local twice in the past five years for the Division VI title, has a record of 43-10…and five state titles.
Bishop Hartley, once a name to be feared out of Columbus, has a mark of 44-14.
Cleveland St. Ignatius, who for a quarter century held the mark for most titles won, with 11, has won 72 times and has 18 losses.
Closer to home…Coldwater during that time has won 73 times and lost 19, and has six state titles.
And of course…Marion Local, during the tenure of coach Tim Goodwin, has won an incredible 81 games and lost just 11 times (over twenty years) and now shares the all-time title mark with St. Ignatius.  They, too, have 11 state titles!
I can't speak for Ignatius, Kirtland, St. X, or Hartley, but I've never seen a Coldwater player or one from Marion Local wearing a T-shirt as a reminder.  Mostly, they just wear rings.
The point is…there is a distinct difference in those programs across the state who take making the playoffs as a reward in an of itself, and those teams who annually count on being there to fulfill a program mission and leave no doubt that they are the best.
More poignantly:  "Proving your the best is a value that never leaves you,"  said Ignatius coach Chuck Kyle upon the occasion of winning the 11th St. Ignatius title in 2011.  "That experience of commitment, focus, and sacrifice will makes these kids better men, husbands, and community leaders for the rest of their lives."
Go down the line of schools listed above, and the coaches responsible for the records.  Ask Chip Otten (Coldwater), ask Tiger LaVerde (Kirtland), or Tim Goodwin (Marion Local) what the championship process means to them personally, and to their programs, and the answer is always the same.
"This is our time of the year,"  Goodwin has told me more than once.  "I mean, we've finished 5-5 in the regular season and found a way to win during the playoffs.  It's important because you know the challenge is going to be greater and you have to be get better each week."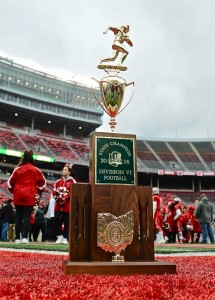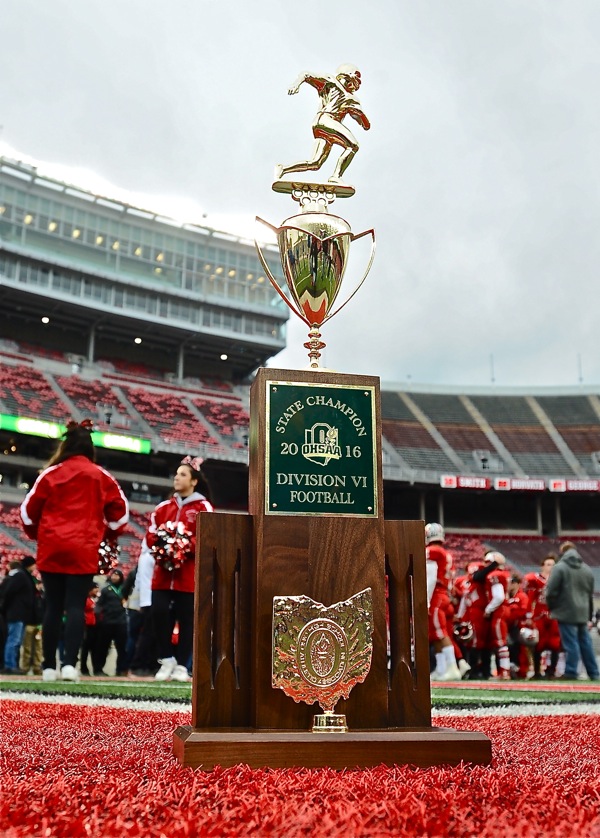 "These games mean more than a win over someone you can't even remember,"  says Clinton Massie coach Dan McSurley, who owns a pair of title rings from 2012 and '13.  "You have to earn these.  You have to beat people who want it as bad as you do, maybe more.  You have to prove it if you want to be the best."
But impressively, none of them – McSurley, Otten, LaVerde, or Goodwin – dwells on what they've done in the past.
"Honestly, when I'm sitting on the bus for the ride home after the championship game I'm already thinking about next year,"  deadpans Tim Goodwin.  "I mean, it's good to enjoy it for a while, but pretty soon you start thinking about the next group and the next challenge.  That's what makes high school football fun."
Well, that and having more title rings than you have fingers or thumbs on which to wear them.
But this much is clear…Tim Goodwin and Marion Local Flyers, and every one of teams listed above – do not take the playoffs as just another opportunity to play football.  It's about something far more, a lesson more poignant and long-lasting – better men, husbands, dads and leaders.  You know by their record.
And…none of them wear those T-shirts!