After a two-week layoff, the Russia Raiders are returning to form following a 3-1 victory over Jackson Center on Saturday. The two team meet again Tuesday as the Raiders' schedule is packed with postponed matches.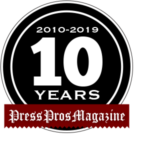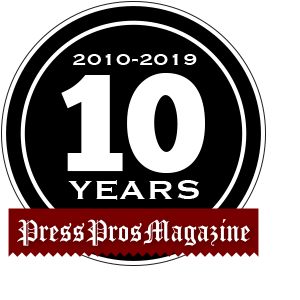 Jackson Center, OH – Russia High School sophomore Miah Monnin has faced those booming spikes off the arm of teammate Kate Sherman in practice many times. Monnin prefers the safety of playing on the same side of the net that games provide.
Jackson Center had no such option on Saturday.
"Yeah, it's scary," Monnin said of Sherman's spikes. "You just need to put your hands up and hope you get the ball."
Sherman and senior teammate Ashley Scott – who entered the match ranked No. 4 and No. 5 in the Shelby County Athletic League in kills – peppered Jackson Center for a 24-26, 25-16, 25-15, 25-20 victory. The win kept the Raiders tied with the Fort Loramie Redskins in SCAL losses, with one each. Loramie (10-1) has three more conference wins than Russia (7-1) due to the Raiders' recent two-week layoff from a COVID-19 quarantine.
It's for that reason Jackson Center travels to Russia on Tuesday for the rematch.
Russia's schedule has been a flurry of activity since resuming play on Sept. 15. Saturday's match marked their ninth in 19 days. The Raiders three-day layoff heading into Saturday equaled their longest break from Sept. 19-21.
"Our schedule has been crazy. You roll with it, you adjust and you make it work," Russia coach Aaron Watkins said.
"I think we're finally jelling back together after our two weeks off. We just weren't the team we were. I think three days of practice helped a lot. They're starting to get comfortable playing again."
Jackson Center (10-6 overall, 7-3 SCAL) led 1-0 after fighting off set point three times with a rally of their own.
Russia led 23-21 when Sherman's spike went off a defender at the net. Jackson Center senior Katie Clark and Sherman then traded slams, giving Russia a 24-22 advantage. Another spike from Clark pulled JC within 24-23. They tied it 24-24 on a Russia hitting error. JC junior Sarah Clark and senior Deja Wells combined for a stop at the net to take the lead, then Sarah Clark put away the winner for the 26-24 win.
"Both (Katie and Sarah) have done a nice job. Katie is very much our emotional sparkplug. She wants to do everything. Every kid wants to please their coaches, their parents and teammates.  For Katie, to watch her sprint to the bench to dive and go after a ball you know there's an awful lot of fire in that belly."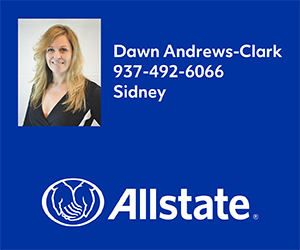 Jackson Center led 1-0 to start the second set. They didn't get their next one until after Russia rattled off seven straight points. The Raiders led by as many as 10 points three times (18-8, 22-12 and 24-14) and evened the match 25-16 on Monnin's dink at the net. Jackson Center struggled at times with as many as four hitting errors, two service errors and at least three hits that didn't stay in play.
Russia freshman Carley Scott had a pair of big hits late in the set and combined with Ashley Scott to keep the Raiders' momentum going with the 25-16 win.
"We came back after that high of the first set and struggled to get anything going," Jackson Center coach Kim Metz said. "We made some contact errors and communication errors. (Russia) captured the momentum early and kept it. They were relentless with it."
In the third set, Sherman and Ashley Scott gave Russia a 7-3 lead. Jackson Center kept the deficit to three points for a stretch … taking advantage of Russia's own struggles keeping the ball in play … and tied the set 8-8. Russia grabbed momentum for good with three Carley Scott spikes that helped push the Raiders in front 15-10. Sophomore CeCe Borchers, Sherman and a pair of aces from senior Kendall Monnin made it 21-11.
"Kendall, she's all over the court," Watkins said. "She's a vocal leader on our team and always picking girls up. She sets our defense and sets our serve receive. I thought she played very well today."
Two Borchers hits, a JC hitting error and Sherman's block at the net ended the set 25-15.
In the fourth set, Jackson Center and Russia traded points with six ties leading to a 7-7 score. Russia never trailed the remainder of the way, but also never led by more than five points. JC senior Ashley Mullenhour, using all of her 5-foot-4 frame and leaping ability, blasted a couple spikes and recorded an ace. Junior Morgan Kipker also served up a couple of aces to keep the Tigers close.
"Ashley has taken a different role this year," Metz said. "Her athleticism and the way she plays the ball and sees the court, we couldn't let her sit. We made sure she was  a rotation player this year."
Borchers contributed to three of her team's final five points with a pair of hits and a defensive play at the net, then the Raiders closed it out on a JC hitting error and a return attempt that found the net.
Kendall Monnin (third in the SCAL in digs) and Miah Monnin (second in assists) were active in feeding Sherman and the Scotts at the net.
"Our team chemistry right now is very good," Miah Monnin said. "We push every practice and stay focused. We still have fun but we're focused. … The seniors are very good captains. They get the team together and we do team bonding every weekend."
During Russia's two-week hiatus the players were allowed inside the gym to practice, but with family only. Monnin said she hit balls, practiced setting and passing with her parents to "stay in a groove."
Sherman remained in sync, too. She entered Saturday fifth in the league with 120 kills. What goes into a kill attempt?
"I hear Kendall in the back saying left or right," Sherman said. "Then I know it has to hit the floor. If (the other team) picks it up then hit the next one."
As for Jackson Center, coach Metz said defensive drills are on tap with another meeting with Russia a few days away.
"I thought we were doing a lot better today picking up some of the balls," Metz said. "But when they become over-passes and land out of bounds or come too tight to the net, then obviously we're not going to get that. … That was one thing we could not eliminate today was the runs Russia was getting on us."
Russia's busy schedule continues next week with Fairlawn on Monday, Jackson Center on Tuesday, Anna on Thursday and New Knoxville on Saturday. There's also an interesting match with Division I power Centerville looming on Oct. 16.
"We're coming off the high from this game so I feel like we'll have momentum," Sherman said of next week. "We're definitely on now. It was hard to get back but we're there."