Second-year coach has told his staff that there are dangers of picking up COVID-19 with children being at school or playing sports. He has warned his players that "getting tired" of socially distancing could ruin a season.
Columbus – Wife Nina and children R.J., Grace and Nia cannot tell what kind of day Ryan Day has had at practice when he comes through the front door of their home until he starts talking.
The second-year Ohio State football coach is wearing a hospital grade mask to help prevent the spread of COVID-19, and the family can't detect whether he is smiling, frowning or dead pan.
Often, the Days will gather outdoors so they can socialize.
That will be their lives during the season and probably after the blocking and tackling is finished until the sure-shot winner for the Nobel Prize in medicine comes up with a vaccine.
"This has been a difficult time because we understand the ramifications and the consequences for our health, but also in terms of being able to play the season if you test positive,'' Day said. "It's also for the coaches. It's very difficult for us because for those who have school age children at home it's very, very difficult to make sacrifices. Some of us are not sleeping in our homes. It's not easy. We're trying to figure out that part.''
A reporter attempted to add some levity by asking whether he was okay wearing a blue mask as in Michigan.
"That's not an option," Day said without a smile.
Nina and the children can't visit Ryan or anyone else at the Woody Hayes Athletic Facility in order to keep the Buckeyes quasi bubble safer.
Day hasn't told assistants what they can or can't do with regard to what they do at home.
"We just talked about having school age children going to school is a risk,'' he said. "They are at school and they are exposed. Some of the sports leagues are going on and they are playing. It's a risk and to be aware of. It isn't easy. It's hard. It's a new dynamic and it's a challenge for all of us.''
No one inside the walls of the football building thinks these are extreme measures.
The most recent example of how the virus can rip through a team hit Virginia Tech last Saturday. The Hokies were without starting quarterback Hendon Hooker and 22 other players who tested positive before a 45-24 victory over North Carolina State.
The coaching staff was hit hard with defensive coordinator Justin Hamilton, defensive assistant Tracy Claeys, a quality control coach and graduate assistant having to sit out.
As a fail-safe, Day, has been sharing offensive coordinator duties with coordinator Kevin Wilson. There is a similar arrangement for defensive coordinator Kerry Coombs.
"We have contingency plans for a lot of reasons,'' Day said. "There are false positives and things that can show up, so we have to have plans. We made plans in preseason if someone was to go down and what would happen next.''
There are 120 players on the roster and the coaches have told them time and again that scout team players aren't present only to replicate the upcoming opponent's plays.
"We make sure the guys understand that they are one, two plays away,'' Day said. "They could be starting or even backups. With our team of 120 guys, we're going to need them all. It's about awareness and understanding that guys aren't just scout team players. This year, that's not the case. You have to be ready to go. People talk about the next-man-up mentality. It's going to take all of us to get this done. It's more accountability across the board.''
The staff has told the players that every team in the country is under the same rules.
"It's like going to play a game in rainy weather,'' Day said. "Both teams have to deal with it. The team that deals with it the best is going to win. That's the way we have to approach it. It's not perfect, but we just have to handle it better than our opponent.''
Day tells everyone on a daily basis that once they leave the football building "everything changes.'' He said one positive can ruin a team's season and that "if you get tired of it and take a deep breath you can get in trouble real fast.''
Here is the best of the rest from the teleconference:
How important are contact practices? The team has a scrimmage this morning at Ohio Stadium.
"We'll have an opportunity to bring people to the ground there. But you've got to get that work in real soon, probably by the middle of next week. You've got to get that taking to the ground behind you so as you get closer to the first game you can keep guys healthy. The No. 1 way to get ready to play football is to play football. If you have a whole preseason to get ready, that's one thing. But this is unique. We're going to have to tackle and work and that and to use creative ways to get guys ready. Nebraska is coming here the 24th and we've got to be ready to roll.''
What about the running game with Master Teague returning from an Achilles' injury and Oklahoma transfer Trey Sermon coming in?
"We'll see. We have more depth there than we've had in a long time. We feel real good about five of our guys. Marcus (Crowley) is still coming off the ACL, but we have depth there and we're going to play depth. We like depth. Master is the incumbent and did a good job and Trey has come in here and done a good job, too. They are both really versatile. All five of those guys are doing a great job.''
How are backup quarterbacks Gunnar Hoak, Danny Vanatsky, Jagger LaRoe, J.P. Andrade, Jack Miller and C.J. Stroud being prepared?
"You try everything you can do to get Justin ready to go. That's the No. 1 priority. He gets the reps with the ones and we split up reps with the twos. We go to seven-on-seven and we try to equal them out a little more to get more reps. C.J. and Jack are getting more reps with the twos and we're mixing Gunnar in there because he had last year. We're trying to get the other guys running because they had the short preseason. They are going to have to be ready to go because we have to have depth at that position. So that's a very, very important position. They are one play away – one snap away – from being in that first game. We have to know what we have going into the first game in case something happens.''
Will freshmen receivers Mookie Cooper, Justin Fleming, Gee Scott and Jaxon Smith-Njigba play from the start?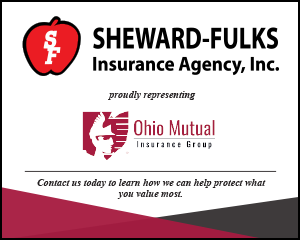 "Some of them are going to have to play. We don't have a ton of depth there, so they are going to have to step up. It goes back to once you put the pads on it's no longer seven-on-seven or the Rivals Football Camp. You have to block, you have to catch the ball and you have to take care of the ball. It's all those things. You have to play tough. There is certainly a lot of talent there, but those guys are going to have to play well in those areas. We're going to have to play young. That's just the way it's going to be. That's the way it has always been. We're going to see how those guys play in game situations.''
How about playing on game day without fans?
"I think for some it can (be hard to get excited). We say to bring your own energy. An empty stadium is unique. We're going to pipe in some music and have a little bit of crowd noise moving into next week so they have a feel of what it's going to be like. The Big Ten is still coming up with ground rules about what game day is going to be like in terms of piping in music and noise and what it's going to be like when the ball is snapped. We know it's not like playing in front of 100,000 people every week. We're going to have to bring our own energy. When you run out of that tunnel it's going to be a different feel. As I said to the guys, you are going to have to feel Buckeye Nation because they are there with you. They are a million strong from coast to coast and outside the country.''