With new faces up front and in their secondary, the Buckeyes are happy to have an experienced, deep stable of versatile linebackers.  The question is…are there enough positions for all that talent?
By Andy Anders for Press Pros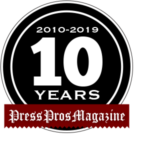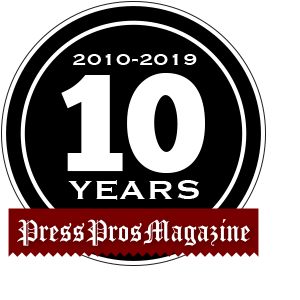 It's not always guaranteed that an entire defense has seven upperclassmen factoring into its rotations, let alone a single position group.
But that is the case for Ohio State's linebacker room entering its now-revived 2020 football season.
"The character in the room is through the roof. I hold this group in high regard," Ohio State linebackers coach Al Washington said. "I think they're extremely talented. And I think that they have a determination."
Redshirt seniors Tuf Borland and Justin Hilliard; seniors Baron Browning and Pete Werner; and juniors Dallas Gant, Teradja Mitchell and K'Vaughan Pope are all vying for playing time at the position.
Borland, Browning and Werner have the inside track to playing time as returning starters from 2019, but Washington is shuffling his cards looking for the best hand he can deal Ohio State's defense.
And in this analogy, his cards are the positions his players are playing.
"We do have that depth, and we have guys with a variety of different skill sets," Washington said. "So we can match up better. We can give guys roles, then we can contain guys, in the sense that guys aren't getting worn down."
Browning entered Ohio State a five-star recruit at outside linebacker, but has been flip-flopped from inside to outside more times than a reversible T-shirt over the course of his collegiate career.  While he's a proven rusher off the edge, leading all Buckeye linebackers with five sacks in 2019, his strength and downhill play style are qualities of a strong option on the interior.
This season, Browning could find himself at either spot. He's preparing accordingly.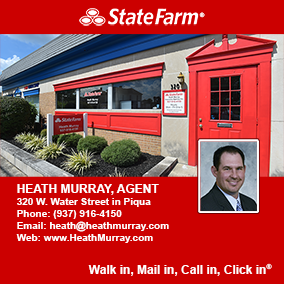 "I've been playing on the outside, and I've still been playing on the inside here and there in certain packages," Browning said. "I feel like it's allowed me to show my versatility, that I can rush, that I can cover, I can play inside the box and I can play outside."
Werner worked his way to a breakout campaign in 2019 from strong-side linebacker, where he split time between lording over tight ends and rotating to safety on rare occasions and flying into the box on running plays.  He'll slide over to weak-side linebacker in 2020.
While both are outside roles, Werner's waltz into the backside of the defense means he'll be in the box far more often.
Borland sees that as a plus for the silver bullets.
"Most people don't know he's 245 pounds and he can bring it," Borland said. "He's gonna do a great job over there at will."
Werner said he's excited to show what he can do closer to the line of scrimmage.  While it's weird for him playing in the box, he feels the weak side provides an opportunity for him to make more plays.
"As far as transition I think it is kind of second nature," Werner said. "But there are minor things that I need to work on. Just the eyes and keys are different, you're in the middle of the box taking on blocks."
Borland is one of the few Buckeye backers without positional versatility in his portfolio, staying entrenched at the "Mike" position the entire time he's been in Columbus.  While he'll be an on-field key for Ohio State's defense this season, his impact is even bigger as a leader.
"I think Tuf, naturally, is more of a reserved guy, more on the action side of things," Washington said. "He's challenged himself to be more outward with his leadership style. And he's done that. He commands respect from freshmen through the upperclassmen."
Hilliard rounds out the senior group at the position, a surefire candidate for reps at the strong-side spot in his sixth year at Ohio State. The Ohio native has overcome multiple season-ending injuries to arrive at this stage of his career.  Washington said the Buckeyes expect big things from him this year.
"That's the definition of a true warrior," Browning said. "A guy who's had the injuries he's had, I feel like it'd be easy for anybody just to give up and call it quits. But he's just obviously found a way to keep pushing and keep pushing and keep pushing, even when that finish line — he couldn't even see it."
The picture of Ohio State's linebacker rotation wouldn't be entirely painted without Gant, Mitchell and Pope, however. The trio of third-year thumpers could find playing time after a "really strong" camp, Washington said.  Gant could factor in at middle or weak-side linebacker, while Washington referred to Mitchell as "explosive."
Regardless, with new faces incoming both up front and in the secondary, the Buckeyes are happy to have such an experienced, deep stable of versatile linebackers.
"We are a deep group, but this year in particular, we're gonna need more than just three or four," Washington said. "We have to, throughout the year, develop. Because you never know what can happen."