Another game, another shutout, and another statement by Piqua's defense…the Indians are for real, and keep the 'Battered Helmet' in Miami County.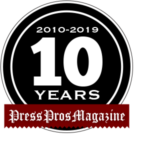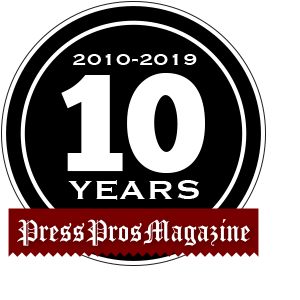 Sidney, OH – They've been playing since 1899 and Friday night marked the 125th meeting between Piqua and Sidney…and since something like 1974 they've played for a trophy called the 'battered helmet'.
The helmet is red and blue on one side (Piqua's colors) and black and gold on the other (Sidney's).  But on the occasion of game #125 only one side got battered – Sidney's.
The Indians (6-0) put up nearly 400 yards of offense, held Sidney (3-3) to less than 150, and forced five Sidney turnovers in what will be remembered as a 44-0 Piqua win for the Miami Division title of the MVL, and the third shutout in the Indians' last four games.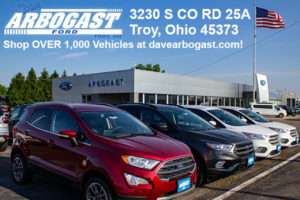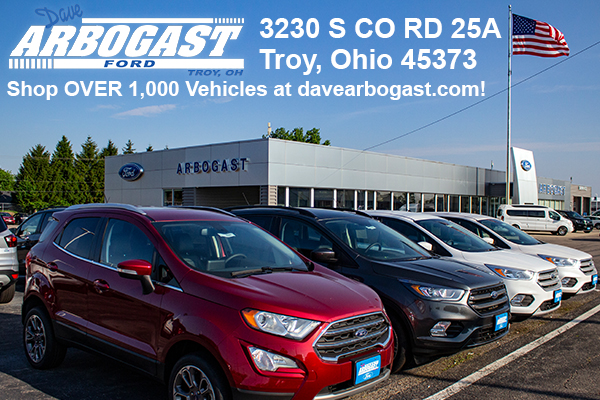 Only Tipp City has scored on the Indians (a field goal) during a scoreless run through Greenville, Stebbins, and now Sidney, and while the Indians were favored Friday, a 44-point win over a talented Sidney team was not expected.
"Defense has been our mentality all year," said Piqua senior defensive end Jerrell Lewis.  "We have a punch-you-in-the-mouth mentality and we try to jump on the other team's offense quick.  We rush the passer, we want to cause turnovers and a little chaos."
Duly noted!
Lewis and the Indian defense did it quick, alright, most of it in the first quarter, creating three Sidney turnovers on a couple of fumbles and a blocked punt, and led 24-0 almost before the sun went down.  The blocked punt?  Who else but Jerrell Lewis?
"We practice it every day and I've been close all year,"  he said with a broad grin.  "It was nice to finally get one."
But the fumble'itis' for Sidney started before that, on the Yellow Jackets' first drive when quarterback Ced Johnson coughed it up when Lewis punched the ball out of his grasp on a rollout pass attempt.  Two plays later running back Ca'Ron Coleman rumbled 54 yards to the Sidney one yard line before being dragged down from behind.  One play later he cashed in from a yard out, giving Piqua a 7-0 lead with 7:41 on the clock.
On the very next Sidney possession…disaster again as Johnson was picked off by Piqua's Tanner Kemp, setting up the Indians' offense deep in Sidney territory.  Fourteen seconds after their first score quarterback Brady Ouhl hooked up with Dre'Sean Roberts from 32 yards out to make the score 14-0.
On Sidney's next possession they went three and out, almost…except their punt attempt was dropped, blocked, and Piqua again had the ball inside the 'Jackets' red zone.  And at the 3:30 mark of the quarter Tanner Kemp ran it in from twelve yards to make the score 21-0.
Another kickoff, another Sidney possession, another turnover and this time the Indians had to settle for a 27-yard field goal by Jackson Trombley to make the margin 24-0…and still 1:14 left in the first quarter!
Never had the helmet become so battered in the matter of one quarter, as Piqua's defense continued to tee off on Johnson and running back EJ Davis, forcing the Jackets to turn the ball over with another botched punt and on the heels of that a 12 yard run by Piqua's Bryson Roberts to extend the lead to 31-0, with five minutes left before halftime.
Halftime couldn't get there soon enough, however, as the Yellow Jackets punted again…and Brady Ouhl launched a skinny post pattern on fourth down from the 25 yard line to teammate Garrett Schrubb to make it 38-0 as the half ran out.
"That's a good football team,"  Sidney coach Adam Doenges would say afterwards.  "And when you're playing a state-ranked team you can't play like we played tonight.  We gave them multiple opportunities [with the turnovers] and it felt like the game was played on one side of the field.  You can't do that with them.  There's a reason why they're a top-ten-ranked team in the state."
Usually halftime has some healing qualities, but not in game #125 with the helmet on the line.  Piqua promptly took the second half kickoff and saw Dre'Sean Roberts return it 63 yards to the Sidney 13 yard line.  But there is a football god of some kind or another, because on their only real misfire of the night…the Indians did not score and turned it over on downs.
But Sidney could not move it, still, and with 27 seconds left in the third quarter Piqua closed the scoring with a four-yard touchdown pass from Ouhl to his brother – Blane Ouhl – to close matters…44-0!
It was a pretty good night in what's become a season of good nights for the Indians.
Brady Ouhl threw a trio of touchdown passes (35, 25, and 4 yards).
Ca'Ron Coleman scored after his big first quarter run.
Bryson Roberts was heard from with his touchdown run.
And Jerrell Lewis, of course, helped set up a lot of it with his presence on defense – a pair of forced fumbles and a blocked punt.
"Everyone played well, but we just try to take one week at a time,"  said sophomore Brady Ouhl, who wringing wet can't weigh 150 pounds.  "The offense came out good with a score on the second play of the game.  We just clicked.  We found our groove.  And the defense was tremendous.  We just want to stay clean now, get to the playoffs, and make a run."
Ca'Ron Coleman smiled, mostly.  He doesn't talk much, and when he does you have to listen very closely.  His off-field personality belies the manner in which he ripped off that 50-yard run to start the game and score his team's first touchdown.
"I should have scored on that one," he said, forcing a grin.  "It was a good play.  I cut it back, got some blocking, and tried to take it to the house.  It's a lot of fun right now because we have a good team, our defense is really good, and I think we've given up three points in our last three games.  We're just clicking on all the cylinders."
Well, actually it's better than that.  Three points in their last four games, but all the same…this is a GOOD football team!
Still……
"It was a good night,"  said Bill Nees.  "The only thing we'll regret a bit is that kickoff return in the second half and we didn't get points.  And we cannot be sloppy with that.  We've talked about it this year…you've got to appreciate field position.  When you get it you've got to score.  Last week we had it at the 30 and at the 10 and we didn't get in.  So we've got to be able to do that because the teams from here on are going to be better as we continue on."
And that defense is going to open some eyes, even with the better teams yet to come.
"Well the thing is they can run…and they will run,"  added Nees.  "That's the #1 thing.  And Sidney throws a lot of screens, they have all year, and tonight our backside guys were able to run that down.  We try to cut the field in half on the screen game and I'm lucky enough to have eleven guys that can, and will run every play."
Happy with their #3 seeding in Division II, Region 8, Nees and the Indians get a bye next week and play the winner of Harrison and Lima Senior on October 16.
"We're familiar with both,"  said Nees.  "We'll enjoy this one [Sidney] for a little bit, get everyone healthy, get back in the weight room and get rolling.  It'll be a little awkward not playing next week, walking around in the office looking at each other.  But we'll probably watch some film."
Nees is known to be a film 'junkie', and next to the play of his defense, and the battering on one side of that 'helmet'…that was the biggest understatement of the night.