Thursday brought back memories of youthful days of hoping the Reds would somehow fulfill my faith in following them…and a box  full of baseball cards that carried me through one season to the next.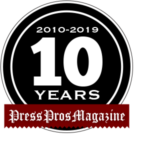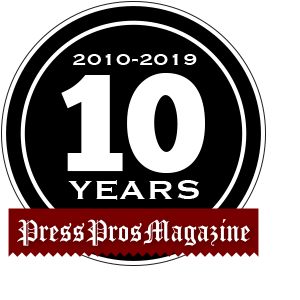 Sitting on my back porch last week my neighbor kid, Tyler Moore (he's actually 34 with three kids now), drove in and announced…"I've got something to show you."
And from his shirt pocket he proudly produced a half dozen baseball cards of former Minnesota Twins first baseman Kent Hrbek, a friend of a friend of mine from Minneapolis, and a star in both the 1987 and 1991 World Series.
"I know you like old baseball cards, and I thought you might like to have these,"  he said.
They brought back a lot of memories, of course…not only of Hrbek's days as a player, but my own youthful days  as a baseball card collector, though I admit I couldn't hold a candle to the modern 'art' of baseball card collecting.  My college friend Doak Ewing, from Naperville, Illinois, probably has the biggest collection in the United States, worth millions for all I know.
No, my own collection consisted of a Converse All-Star shoe box from the 60s and about three hundred cards of players that I grew up admiring.  And the cards of greatest value in that box were the very first given to me by a friend on the school bus back in 1960.  Gerry Jerrells would go to the the little gas station store across the street from our elementary school in Chesapeake, Ohio during noon hour and spend his lunch money on baseball cards.  Then, he would give me some of the duplicates on the bus ride home after school.
We were all Reds fans back then, of course – Vada Pinson, Frank Robinson, Gordy Coleman and Jim O'Toole – and it was the coolest thing ever when they won the 1961 pennant and played the Yankees in the World Series.  They played about like the Reds played this week against the Braves, but it didn't matter to an eight-year-old.  I had those cards to cling to, and the first that I remember receiving was one of shortstop Roy McMillan.
McMillan was a National League All-Star for the Reds and a great shortstop for several years.   I remember announcer Waite Hoyt talking about him – about what a sure-handed fielder he was, "and a Texas boy", Hoyt would frequently say.  Eddie Stanky, the St. Louis Cardinals manager, once said, "Hitting a ball toward McMillan is like hitting it down a sewer.'  And that's why Jerrells gave the card to me.  "He can't hit.  You can have him,"  I remember him saying, even sixty years later.
I looked at that card so much (a 1960 Topps) that I literally memorized every feature on McMillan's face.  Then – horror of horrors – the Reds traded him to the Braves on December 12, 1960, for Joey Jay.  I was heart-broken, and never forgave the Reds for that trade, although Jay would go on to pitch the Reds to the '61 Series and back-to-back 20-game winning seasons.

Over the years there were other favorite cards that I kept as I spent my own nickel for those packs of Topps cards.  Vada Pinson was always a favorite.  A Mickey Mantle card was pretty special.  My uncle used to tell me that Roberto Clemente was the best player in baseball, and that his old teammate, Bill Virdon, was the best center fielder in baseball.  That wasn't true, of course.  Willie Mays was the best, but I remember Bill Virdon just the same and had his baseball card as a reminder.
I actually grew up liking the old Yankees of the 60s, because they were good and because Mantle and Roger Maris had the home run race in '61 when Maris broke Babe Ruth's record and hit 61 that season.  Seventeen years later I would meet former Yankee pitcher Jim Bouton when I was umpiring in the minor leagues and he was throwing the knuckleball as a reliever for the Savannah Braves in the AA Southern League.  Bouton was quite a character (he died last year of dementia), and during rain delays he would sit in the dugout and tell old Yankee stories about Mantle, Yogi, and Clete Boyer…and stories from his famous book, Ball Four, about the '69 season when he was trying to make a comeback with the Seattle Pilots – later to become the Milwaukee Brewers.
Of course, my dad was a huge baseball influence on me growing up – my Little League coach, along with a guy named Eddie Hardy – and dad was always a big fan of the great Stan Musial.  "He played the game with dignity,"  Dad used to say.  Musial was special, and Dad actually took me to a game at old Crosley Field during Musial's last season in 1963 so I could see him in person.  He signed a ball for me, which I still have, and it's true…Stan Musial was as nice and genuine a star as Dad said he was.
Other favorites?  My 1962 Topps card of Wally Post, whose son John played baseball with me as a freshman at Ohio State.  I previously wrote about my first-ever big league game to see in person, in 1962, when I met Wally and he hit a pinch-hit homer that day to beat the Mets, 2-1.
And funny…that at 68 years old I can't remember relevant names and data, anymore.  And I certainly can't remember the passwords to important computer programs necessary to publish Press Pros every day.  But I can remember the backs of all those baseball cards – the stats and details about Roy McMillan – born in Bonham, Texas, died in Bonham, Texas, and is buried now in Bonham, Texas, in Willow Wild Cemetery.
I didn't keep the Kent Hrbek cards that Tyler brought me…just looked at them and remembered Ted Kluszewski, Smoky Burgess, Bob Allison, Harmon Killebrew, Marv Grissom, Dick Groat, and Richie Allen (who insisted that people call him 'Dick').  Later, when I met him, I discovered why.
Yesterday I thought about the old days of rooting for the Reds, and other disappointing seasons…remembering McMillan, Pinson, Robby, Eddie Kasko, Gene Freese, and Purkey, O'Toole, and Jim Maloney.  How they made winter more bearable just by being there in my sock drawer – as good as baseball season, itself.
By the way, my mom threw that box of cards away years ago, probably like a lot of other moms who said the space was more valuable than the cards.  No hard feelings, Mom, but you had no idea how valuable they were, and still are.
I never actually met Roy McMillan…but I still hope to.  Someday!