If the Big Ten did not play this calendar year, junior receiver said he never had plans to leave early for the NFL; The regret and pain of the final play against Clemson is spurring him to get his team over the top.
Columbus – There were rumblings that Chris Olave might call it an Ohio State career and ready himself for the NFL draft after two short seasons when Big Ten university presidents voted to shut down football for the 2020 calendar year because of COVID-19.
The professionals certainly got a long look at him during his sophomore season when he caught 49 passes for 849 yards and 12 touchdowns. He averaged 17.3 yards per catch.
Those outside the team might have been throwing out some crazy speculation, but he swears that leaving the Buckeyes was never taken into consideration.
"I would have came back," Olave said. "That's a guarantee. I couldn't leave with that as the last play. So I would have came back. But we got the season reinstated, and we're ready to go."
While a senior in high school, Olave said he never thought he'd ever have to decide about leaving early for the NFL. He was not a must-have recruit.
Ah, the last play of 2019.
That doesn't need any translation for anyone knowing anything about Ohio State football.
The Buckeyes had second-and-seven from the Clemson 23-yard line in the final minute in the Fiesta Bowl in a College Football Playoff semifinal. They were behind 29-23.
The play in question called for Olave to run a post pattern in which he breaks across the middle of the field.
It didn't work out that way.
Quarterback Justin Fields broke out of the pocket and ran straight up field before throwing a pass where Olave was expected to be.
The problem was that Olave thought Fields was going to run, so he cut sharply to the left as an ad lib and to clear space for his quarterback.
Clemson defensive back Nolan Turner intercepted in the end zone with 37 seconds left. It was end of drive, end of game and end of national championship drive.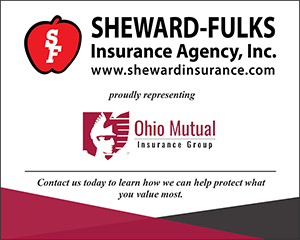 That was December 28, 2019. That's a long time ago, especially for a college student.
The season begins against Nebraska at noon on October 24 at Ohio Stadium. FOX will broadcast.
It's a brand new start for everyone. The Buckeyes will be in full pads Wednesday for the first time since the week of practice for Clemson.
Still, Olave thinks about the route against the Tigers and the aftermath.
"I was going through it for like 4-5 months, especially during quarantine," Olave said Tuesday on a Zoom call from the lobby of the Biggs Athletic Training Center. "With all that free time when I found myself getting bored and I was going through it, I just went to go work out. So I found myself working out two to three times a day and just trying to take my mind off things and trying to play video games, hang around our brothers, hang around my family. But it was tough. When we got back I just wanted to try and get better every day and try to spread that energy throughout the receiver room."
There would have been no guarantee whatsoever that Olave would have made the catch had he run the planned route. The Tigers had two defensive backs in the area.
"It's just a bunch of what-ifs," Olave said. "What if I didn't do that? Or what if we didn't call that play?"
Fields and Olave talked about the play once and then put it away.
The play and that game have spurred Olave. He said he has another chip on one shoulder and "wants to show the world.''
"I don't think I've gotten over it still,'' he said.
Ohio State will be counting heavily on Olave to be much more than a go-to receiver. Deep down, the coaches have to be thinking that the true junior can become a first-team All-American.
The only other experienced wideout on the roster is Garrett Wilson. He is expected to take over for K.J. Hill as the slot receiver.
The receiver room, though, is hardly hurting. It's just that sophomore Jameson Williams (6 passes, 172 yards last season), senior Jaylen Harris (five career catches), junior Elijah Gardiner, sophomore Kamryn Babb and senior Chris Booker (14 catches in 2018) haven't played much.
Babb redshirted in 2018 after a knee injury during summer workouts and re-injured the joint in March 2019.
The freshman class is heralded with Mookie Cooper, Julian Fleming, Gee Scott and Jaxon Smith-Njigba.
Don't forget senior DeMario McCall. He can be the breakaway threat at running back behind Oklahoma transfer Trey Sermon and Master Teague or a slot receiver. He finished with 447 all-purpose yards last season.
Cooper is behind on paper in that he did not play as a senior in high school. He was ranked No. 15 nationally among receivers.
During the Zoom call, Olave sounded as if he were in a library and didn't want to raise his voice. He is not boastful by any means.
Hartline said Olave must act like a veteran and become a presence.
"I think there was definitely a lot of challenges for him, just learning to become more of a leader and grow," Hartline said. "I think he has really embodied that and has done a great job."
Asked about taking the next step, Olave spewed cliches as if being coached by a publicist standing off to the side. He said he wants to get better every day and help the team any way he can.
"I feel like when I put the team first the individual things will come,'' Olave said. "So I try to go out there and work my hardest on special teams and try to contribute as a receiver. I feel like it's going to pay off when I put the team first.''
Hartline was asked to run down how his receivers stack up. He didn't give the media a crumb.
"Can I do that?'' he said. "I kind of like that no one knows right now.''
Hartline stressed that versatility and adaptability are what he's looking for from his group. He wants to mix and match players and have them line up at various spots on the line of scrimmage.
"At the end of the day, we try to get the best players on the field,'' he said. "The best players play. We feel good how these guys are working. I have no issues moving anybody to any position. It gets the right guys on the field.''
The goal, Hartline said, is to have so much talent at receiver that he can be three deep.
"We're closer to three deep than ever,'' he said.
Hartline said all coaches will find out "what kind of football team we have'' after the first practice in pads.
McCall could see the field as a receiver when coaches think they can get him in the right match-ups.
But slot receiver could be Wilson's position for a majority of the snaps.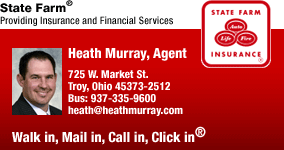 "The position is developing, more than anything, into a wide receiver position and not a hybrid position,'' Hartline said.
He called Wilson "smart and saavy,'' that he has a wiggle and can play in tight spaces.
"It's a whole different position with different intricacies,'' Wilson said of the slot. "I think I'm getting better every day. Seeing K.J. last year was huge and I learned from him.''
McCall said he was "just trying to find my role in the offense.''
"I can be anything – in the backfield, at wide receiver or special teams,'' he said. "First, I have to make the team better. Personally, I want to go out on top.''