They did it in style, and won convincingly.  Tipp tops Troy for the second time in a month to claim their first MVL outright volleyball title.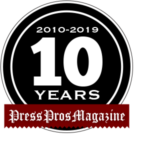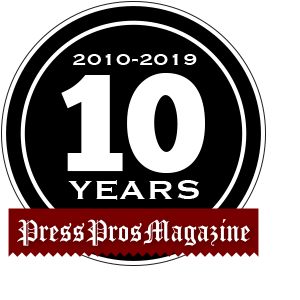 Tipp City, OH – On a night when the world was focused on the contentious debate on the shores of Lake Erie, the Tipp Red Devils left little to debate over who's dominant in MVL volleyball in 2020.
The Red Devils claimed their first outright title, beating the perennial champion Troy in the MVL rematch, in straight sets – 25-17, 25-23, and 26-24 – and pushed the Trojans to the point of abject frustration in the final two sets.
Tipp was simply dominant in the first set, jumping out to a 13-3 lead, and maintained as much as a 10-point margin for the balance of the set, benefiting greatly from the hitting of senior Corinn Siefring, who scored on a half dozen kills.
Troy came out slow, hesitant, and lacked the spark of a team that came in 13-1, and it cost them, giving the Red Devils a tremendous emotional advantage in taking the first set so convincingly.
"We had a lot going on before the match because we had a player injured in practice yesterday, and we didn't know her availability, or how much she could play," said Trojan coach Michelle Owen.  "We made some last-minute movements, it affected our play, our demeanor, and you could tell that we did some second-guessing out there.  We had to make a lot of adjustments."
Still, with all that Troy was hardly willing to mail it in – not by any margin.
They fought from behind in the second set, despite numerous hitting errors, missed serves – unforced errors – eventually tying the score at 15-15, then at 17 and 23.  But errors – mishits and some of that second-guessing – provided the opening Tipp needed to put the set away 25-23, heightening the frustration on Owen's team.
The Trojans came out determined in the third, trading points and momentum with Tipp, had a couple of short leads at 15-14, and 17-16, before the hitting errors bit them again.  But they continued to put pressure on Tipp's defense, catching the Red Devils flat-footed with a couple of dump shots.  And defensively, their blocking at the net improved, forcing Tipp into some hitting miscues of their own.  It was tied at 21, 23, and 24-24 before Tipp finally put the set, and the title away.
"This is amazing,"  said Corinn Siefring.  "After we played them in the first match we knew them, we prepared, and we executed really well tonight.  We got off to a good start, we were strong, which we knew we had to be, and we put it to them quickly.  I think we surprised them in the first set."
Ironically, they (Tipp) did all this without head coach Howard Garcia, who was home self-quarantining because one of his children was feeling ill.
"She started feeling bad on Saturday afternoon, and on Sunday they had her tested for Covid, so he decided to self-quarantine, just in case," said assistant coach Jamie Voisard.  "They're waiting on her results.  But we just called him and let the team give him the news [about tonight's match].  She was already feeling better, so we're hoping this helps."
"Tonight was amazing.  We took them to five in the first match, and we felt we didn't play that well.  So to come in today and play the way we did – to win in three – was just a lot more fun.  It was a different energy.  Being at home always helps.  And the pressure was on them.  They needed to win, and we didn't.  We came in early today, got the jitters out, and when we came out for the first set it was 'go' time."
Michelle Owen was visibly disappointed –  for the circumstances of playing short and for the last-minute juggling of her lineup.  Still, she managed a smile over her team's toughness and their comeback in the second and third sets.
"It changed our dynamics (the injury), for sure," she said.  "But that being said Tipp's a great team and they played great tonight.  We weren't at our best in set one, we made some good adjustments and came out in set two and three to do a lot better.
"But we gave them too many runs, and the better team is always going to win if they can score three points to your one.  We battled back, made some runs of our own, but we had some hitting errors to stop our momentum.  I was proud of the way we battled, for the adjustments we made, in spite of the slow start.
"We did some good things, but the issue is…we should have taken care of business four weeks ago.  If we had we wouldn't have been in the situation we were tonight.  This was their first title, they worked hard for it, and unfortunately it didn't work out for us."
With plenty left to play for, Troy continues on Thursday with a road match at Stebbins.
Tipp will travel Thursday to Sidney, to build upon their 16-0 record, a new title, and no doubt…some new goals.