They say what goes around, comes around.  And that the more things change the more they stay the same.  And in Versailles the current crop of footballers are adding to that age-old cliche'.  It kinda' looks the same…but there's something different about it.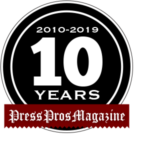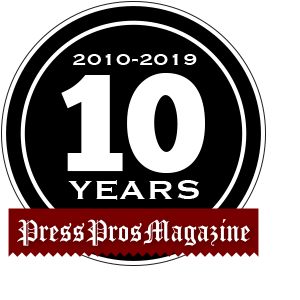 They've waited for this.  For years…they've waited for this.
Fifteen, to be exact.  It's been that long since Al Hetrick retired as football coach at Versailles, left for more stress-free pursuits, and to the angst of generations of proud Versailles football fans, took 'Tigerball' with him.
What was it?  What was this 'Tigerball"?
Well, in capsule, 'Tigerball' in Versailles was the term applied to just winning, in everything – football, basketball, volleyball, track…you name it.  They've won titles in all of those OHSAA sports, including six in football – three in succession ('94,'95', '96), and four in five years, counting 1993.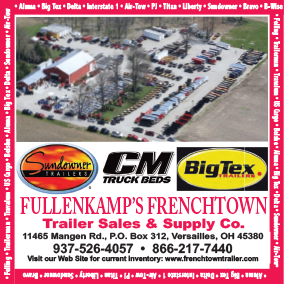 But they haven't won one in football since 2003, two years before Hetrick left, and what most now call (secretly, or otherwise), the last years of 'Tigerball'.
It was a dominating run game – simple in philosophy, in design, and brutal in its execution.  Here it comes, you know it's coming, and you can't stop it.  Hetrick ran from a full-house backfield – the T formation.  One guy got the ball while the other two scythed down would-be tacklers behind an offensive line that had already done its part to clear the way.  Those linemen weren't that big, by the way,  just highly effective – wear you down, and run over the top of you by the fourth quarter.
A coach from Bellaire High School once claimed that Hetrick only ran a half dozen plays "from about four formations, but it didn't matter.  You still couldn't stop them."
Another remembers, "It was the worst week of preparation you can imagine.  You knew what they're going to do and there was nothing you could do about it."
They did it with average athletes.  Not terribly big, and often not that fast.  But they were all committed.  Block, tackle, do your job…and believe in the system.  Believe in 'Tigerball'.  Someone even wrote a book about it, and players like Jason Turner, Ryan McNeilan, Kyle Gehle, and Bart Schmitz, the current coach at Greenville, read it until the pages were frayed. All of them, and a whole lot more.
They waited for years for it to come back, through coaching changes – Jason Schondelmyer, Bob Olwin, and Adam Miller.  They ran the 'option', the 'spread' –  tried to bring the efficacy of 'Tigerball' back through contemporary, and more popular offensive theories.  Some won, but they didn't win enough.  Expectation and 'Tigerball' go hand in hand.
But now….
Now with current coach Ryan Jones (like Hetrick, a devotee' of the run game), they're 4-1 after Friday's 49-28 win over Fort Recovery, a game in which Versailles ran the ball for 281 yards.  Fort Recovery should have seen it coming – no doubt did see it coming.  Because after four weeks of football Versailles entered Friday leading the MAC in team rushing, averaging 268 yards a game…and last in team passing, with 92 yards per game.
More impressively, running ball on 80% of its snaps, the Tigers were second in total offense with 1,442 yards, second only to Coldwater, who throws the ball as a reflex action.  The passing game is in their DNA.
Versailles was third in scoring offense, averaging 26 points per game – running the football!
They've done all this while still being first in team defense, giving up just 11.7 points per game – another doctrine of Hetrick, and 'Tigerball'.
And they've done it with Carson Bey (quarterback), Jack Osborne (running back), and Landon Henry (running back) as their principals, a trio that's barely aware of the architects – Hetrick, Turner, Gehle, et.al.
Bey, a first-year starter at quarterback, is second in league scoring with 42 points (7 touchdowns).
Henry was second in league rushing with 364 yards, to Coldwater's Myles Blasingame (through week 4).
And Osborne, the dependable third option so far, was eighth in rushing with 228 yards.
And again…you cannot emphasize it enough – they're doing all this while being next-to-last in team passing (33 of 58 attempts), 92 yards ppg, and six interceptions.  Ed Orgeron (LSU), Lincoln Riley (Oklahoma), and Dabo Swinney (Clemson), please look the other way!

Of course, another feature of Hetrick's game was the occasional surprise, and this new generation showed that last week with 188 yards passing against Fort Recovery, prompting Indians coach Brent Niekamp to say afterwards, "I underestimated their passing game.  Bey's a better passer than I suspected."
So of course I had to ask, following that game (Bey and Osborne – Landon Henry was unavailable)…do you guys even think about Tigerball and where it came from?
"Oh yeah,"  said Carson Bey.  "We grew up with it.  We know what it is."
"You know who Ryan McNeilan is?"  I asked Jack Osborne.
"Yeah, sure.  He's our team doctor.  I talk with him all the time."
McNeilan, himself, acknowledges such conversations.
"I talk with them,"  he says.  "I tell them how seventeen years ago I played on the same field that they're playing now.  Kinda' funny.  Seems like a long time now."
Yeah, tell that to the people on Main Street.
"Kyle Gehle?"  I asked Bey.
"Yep.  I know he was the quarterback."
"Al Hetrick?"  I pressed.
"He was the coach,"  Osborne and Bey both nod.  "The building's named after him (the locker room)."
Going back farther, I ask, "How about Jason Turner?"
Osborne has a curious look on his face, but nods anyhow.  Bey is not so sure, either.
"Well, I've heard of him,"  he finally offers.
"Take it from me,"  I assured.  "He was a pretty good player."
The point is…this generation of 'Tigerball' really needs no history, or prompting.  All they know is that it came from somewhere.  And the whole time during Friday's game with Fort Recovery a dozen junior high boys were standing beyond the west end zone on a platform in the neighbor's yard chanting it – Ti-ger Ball…Ti-ger Ball…Ti-ger Ball!
It (Tigerball) ended up with 469 yards on Friday.  Carson Bey ran it for 138 yards and threw 21 times for another 188 yards.  Osborne ran for 82 yards, and on this night Landon Henry was the third option, adding another thirty or so yards to the total.  Sophomore Titus Gehret – don't overlook him – ran for another touchdown and scored on a 50-yard pass play.  Yeah, they do that now, too!
By the way, I saw Jason Turner a year or so ago, in Columbus, and I hardly recognized him, and he didn't recognize me.  We talked about those old days – about 'Tigerball', briefly, and he wondered.  "Would it ever come back?"
Cliches', you know.  Time and change…the more things change the more they stay the same…and, what goes around, comes around.
Turner would like it if he saw it now.  And I'm sure it would look familiar.
And be certain of this.  Al Hetrick 'is' watching!