Indians earn outright Miami Valley League Miami Division championship with 5th straight victory over Tippecanoe; Hike record to 5-0 with one game remaining in regular season.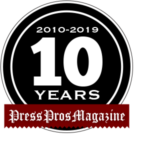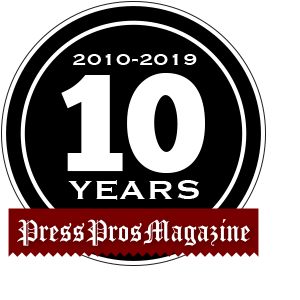 Tipp City, Ohio – This is campaign season for people at the local, state and federal levels, but politicians aren't the only ones interested in how the vote turns out.
For the only time since the Ohio High School Athletic Association began holding football playoffs in 1972, the unbiased Harbin computer will not be seeding teams in each of the seven divisions because the season has been shortened to six regular-season games by COVID-19.
The coaches in each region will put it to a vote like they do in basketball, baseball and so many other sports.
You won't find Piqua players or coaches wearing buttons or putting signs on their front lawns. With a 5-0 record that screams powerhouse, they don't have to do that.
The Indians made another loud banging noise on a Friday night when tailback Ca'Ron Coleman ran for touchdowns of 13, 8 and 44 yards and the defense forced Tippecanoe into six three-and-outs, had two interceptions and took over on downs twice in a 28-3 victory.
The prize was the outright championship of the Miami Valley League Miami Division.
Division II, Region 8 is ridiculously loaded with Kings Mills, Winton Woods, Cincinnati La Salle and Cincinnati Turpin, but Piqua is right there with all of them.
"This means a lot to me – it means a lot to the whole team,'' defensive back Braiden Strayer said of the division championship. "We're getting stronger every week. We want that state championship. We can't slack off. We want (the No. 1 seed), but all we want to do is keep playing strong.''
Coach Bill Nees said it could be dicey giving teams a fair evaluation without the computer data as a guide.
"Hopefully we get a pretty good seed for the playoffs,'' he said. "It will be interesting to see if we have any friends down in Cincinnati. It's like basketball (seeding), but the difference is there is no Harbin computer that you can look at and say, realistically, this is (who is good). I'd like to think we'll be relatively high up.''
If the region's coaches could see video of the victory over a really good Red Devils team, they'd know what the excitement is all about north of Dayton off I-75.
The Indians set the tone by forcing Tippecanoe (3-1) off the field in three plays on the Devils first possession.
The offense parlayed that by scoring in four plays, the capper being a 13-yard touchdown run around left tackle by Coleman with 6:36 left in the quarter.
A 55-yard run to the 25 on a short pass from quarterback Brady Ouhl to Keagan Patton set things up. Patton made the catch near the line of scrimmage and outran tacklers until defensive back Jason Rindler got an angle on him on the sideline.
After another three-and-out by the defense, Piqua converted a third down and two fourth downs to score on a 15-play, 70-yard drive that ended with Tanner Kemp driving 1-yard for a touchdown with 10:15 left in the second half.
Tippecanoe did get life when Tyler Carlson recovered a fumble at the Indians 18-yard line, but the defense swarmed to get incomplete passes on second  and third down. A 30-yard field goal that made it 14-3 was a rotten consolation prize.
The Devils had another scoring chance when quarterback Troy Taylor scrambled 27 yards to the 36 and completed an 11-yard pass to the 25 late in the second quarter.
But Aidan Meyer went airborne for the ball on a third-and-five situation from the 20 and intercepted in the end zone. He might as well have popped Tippecanoe's momentum with a knitting needle.
"That was massive. . . that was massive,'' Nees said.
Strayer got a good look at Meyer's play.
"That really turned everything around,'' he said. "The wide receiver didn't even know where the ball was and Aidan just got it and took off. That flipped things for us. It gave us momentum and shut them down.''
That was the Devils' last scoring chance until the final minutes when many backups were on the field for both teams.
Piqua's first defensive stand of the third quarter, particularly by its large, athletic line, signaled that this was its game all the way. Caleb Lyons had a 4-yard sack on first down, Jerell Lewis batted down a pass on second down and Landon Hare got a piece of a pass on third down.
Lewis was conspicuous the entire game. He had two sacks, but that doesn't nearly reveal his worth.
"That's just the killer mentality we have this year,'' Lewis said. "Last year, we had the same mentality, but we didn't have the offense that scored a lot of points. We were on the field too much. This year, our offense is scoring a lot. Our defense is big-play and we're well-conditioned. We're also faster than we've ever been. We hit guys and they don't want to get back up again.''
Tippecanoe's offense is diverse. Last week, it scored 30 points in a victory over Troy. Last night, though, the Piqua defense never gave the Devils a chance to get comfortable by applying pressure almost every play.
"Tipp City is all about running the rock and passing,'' Lewis said. "But when we get up on teams they have to pass the ball, our defensive line is outstanding with pass rush moves. We're averaging 3 ½ turnovers a game. That's crazy for high school.''
The pressure starts with linemen as agile as the linebackers.
Hare said the players' pursuit has increased through a "Vietnam drill'' in practice where the goal is to "get 11 hats on the ball.''
Tippecanoe had difficulty pounding the ball and throwing short passes behind the linebackers.
"Our third down mentality is they are going to try to run it up the middle (in short yardage situations),'' Hare said. "We have a bunch of beef in the middle and we're able to cover that. If they go second level, we have a bunch of savages back there. We have a bunch of players who are able to make plays.''
The third touchdown basically was the Coleman Show. He carried six times for 38 yards on a 52-yard drive that made it 21-3 with 4:36 remaining in the third quarter.
The final play was an 8-yard run in which he bulled through at least three defenders. If you wanted to hang on to him, you were going over the goal line with him.
Coleman's crescendo was a 44-yard touchdown run down the sideline with 1:27 left in the third quarter.
Nees said teammates playfully got on Coleman for having a so-so game against the Devils last season.
"This was the only game last year he was just average,'' Nees said. "Pretty much the entire team was asking him, questioning, 'Did he even come to the game last year?' He had heard it enough all week and he was going to get something done. He was a man possessed. He didn't even speak for 72 straight hours.''
In a soft voice, Coleman said there were extenuating circumstances in 2019 because he had a bout with sciatica.
Still, he owned up to the off game.
"I wanted to play good because last year I think I let my team down,'' Coleman said. "That was our mentality coming into this game – to put it on them.''
What about his third touchdown when he willed himself into the end zone.
"We were trying to close it out and put more points on the board,'' he said.