Versailles showed that it was more than just a running team – 469 yards, second half defense, and yes, a passing game, in an impressive win over Fort Recovery.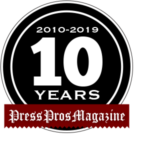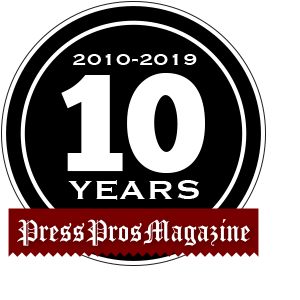 Versailles, OH – The Versailles Tigers showed Friday night that they were a lot more than your dad's old 'Tigerball' team.  In fact, they showed that they can do whatever it takes to win against anyone in an impressive 49-28 win over the Fort Recovery Indians (2-3).
Versailles (4-1) rolled up 469 total yards with 281 on the ground and another 188 through the air…and could have done more had it not been for some drives stalled by penalties – nine of them on the night.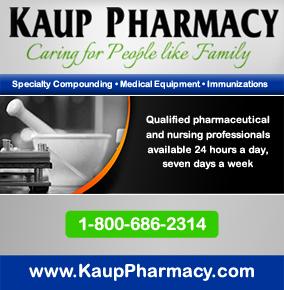 The Tigers showed that if they want to throw the ball they can…junior quarterback Carson Bey coming out in the first half to sling it 18 times for 130 yards and the longest connection for a touchdown of the season, a 50-yard bomb to running back Titus Gehret right down the center of the Fort  Recovery secondary that caught everyone on the field, and in the stands, flat-footed.  They just don't have plays like that at Versailles.  Or do they?
"Well, they were loading the box on us to stop the run," said coach Ryan Jones in his post-game remarks.  "We had to loosen them up a little."
In fact, it was loose from the start.  Versailles's Jack Osborne took the opening kickoff at the five yard line, and 70 yards later was finally pushed out of bounds to give the Tigers field position to score on the opening drive of the game – a 2-yard run by Titus Gehret with 10:07 on the clock.
But Recovery is far more football team than their 2-2 record might indicate.  Quarterback Clay Schmitz immediately came back up the field on a 6-play drive and within two minutes had tied the score with a 15-yard strike of Gavin Thobe to make it 7-7.
Two minutes and thirty four seconds later Versailles responded with that 50-yard bomb down the center of the field to Gehret, who caught the ball in the full flight, never broke stride with defender Brock Dues, and left Dues in his dust as he streaked to the end zone  – 14-7, Versailles.
If you got up for popcorn you missed a helluva' first quarter…because just two minutes later Schmitz dropped back and hit receiver Regan Martin in stride with a 60-yard bomb and no one to contest it for the tying touchdown again, with 3:33 left in the quarter.
There's more.
It's been a recurring theme for Fort Recovery football through five games – turnovers, penalties, and as many shots to the foot as they take downfield with their passing game.  On their initial drive of the second quarter Derek Jutte coughed up the ball on his own 18 yard line, and five plays later Carson Bay sneaked it into the end zone to again put Versailles in front, 21-14.  But the Tigers could not stand such prosperity.
Despite three first half fumbles lost, Schmitz again orchestrated a drive with 3:11 before halftime and tied the score when Jutte redeemed his miscue with a three-yard touchdown run – score tied again, 21-21.
The numbers for the half would have made Linda Blair's head spin – 234 yards for Versailles and 246 for Fort Recovery.  480 for both teams…and it was just the first half!  What's more…Carson Bey threw it 18 times, completed 8, and finished the half with 130 yards and a touchdown.
But something had to be done, defensively, by one team or the other.  Versailles seized upon the opportunity as they clamped down on Schmitz, Jutte, and company in the second half.  Suddenly they found a pass rush, pressuring the 6'4″, 215 pound Schmitz into running for the time it allowed his receivers to get open.  But they couldn't get open, and the Tigers began adding up some sacks, forcing Recovery to punt.  Versailles benefited by getting the ball repeatedly with good field position, and they made the most of it.
At 6:53 of the third quarter Bay connected with running back Jack Osborne in the heart of the Indians' secondary and Osborne broke four tackles on his way to a 36-yard touchdown score.  Versailles took the lead, 28-21.
Four minutes later, on their next drive Bey took matters into his own hands, scoring from point blank range (14 yards) to increase the lead to 35-21.
Still, penalties and miscommunication continued to stall Recovery's offense into the start of the fourth quarter, and by now Bey and Osborne were on a roll as the Indians' defensive front began to show fatigue and wear.  They carried the ball alternately, picking up 5, 7, and 10 yards a carry.  And for the change-up, Landon Henry got involved if they targeted Bey and Osborne.
"Our offensive line was great,"  Osborne would later credit, owing to his 16 carries for 82 yards.  It seemed like more.
But the Tigers stalled on fourth and six from Recovery's 12 yard line.  They called a timeout, and came out of that timeout with slant play to Eli McEldowney, completely unexpected, and McEldowney gathered in the pass and romped untouched into the end zone for the 42nd point of the night.
It was academic at that point, although with four minutes to play Gavin Thobe culminated a Recovery drive to score on a four-yard run – 42-28.
But against a tired Indians defense Bey got the band together for one last drive and Jack Osborne carried it in from four yards out to finish the scoring, 49-28.

It was Senior Night, and as pleased as Ryan Jones was for those who took the traditional trot around Hole Field for one last time, he was more pleased at how his team had responded to what he called "a talented football team with a lot of weapons."
"Yeah, that's a talented football team and I thought our defense played fantastic in the second half.  They challenged them, and that's a heckuva' ball club.  They've got a lot of athletes and they can make plays.  Coach Jones – Papa Jones – did a great job of making some adjustments at halftime and we made some plays in the second half.  Our D-line got a little pressure on 'em, we got a couple of sacks, and it was a great effort.
"We got the running game going better in the second half.  We moved it decent in the first half, but we had some penalties that stopped drives, and we had to throw it to loosen things up because they were playing everyone close to the line of scrimmage.  But Carson and Jack ran hard, broke some tackles, took care of the ball, and I'm proud of how they played in the second half.  It was a great team win and we don't usually make plays like that 50-yard touchdown pass, but they were daring us to pass and we had to loosen them up a bit.  That's the best that play's ever looked, in practice or a game.  It was better than how I drew it on paper.  It was a credit to Caron and Titus Gehret.  Great throw, great catch, and the offensive line had to hold up long enough for them to make that play."
Bey and Osborne were spectacular, in a word…the perfect complement to each other.  Bey would finish the game with 132 yards rushing on 20 carries, while Osborne ran it 16 times for 82 yards.
But just as important, Bey, who had thrown the ball just 59 times in four previous games, showed that the Tigers could throw it when they wanted to, connecting on 11 of 21 for 188 yards and two touchdowns.  Put it all together and it added up to 469 yards of total offense!
And then the defense that Ryan Jones talked about…limiting Recovery to just 44 yards rushing for the game, while Clay Schmitz lit up the passing game for 301 yards on 18 of 26.
"We knew it would be physical,"  said Bey after the game.  "We knew we would have to adjust to their size, do what we had to do, and one of the things we had to do was throw the ball.  The emphasis was on throwing this week, it built my confidence up because I didn't throw it well last week, and that tonight helped me with that confidence.
Osborne set the tone from his first touch of the game, that 70-yard return of the opening kickoff.
"I had great blocking and it's fun to bust one like that.  I was just trying to get as much as I could , I got some good blocks and got upfield as far as I could go."
And on the play of his offensive line…..
"They really blocked well tonight.  The first half they were good, but in the second half they really busted it open.  I think they got tired and we just moved them."
It was an impressive display, and Fort Recovery coach Brent Niekamp admitted as much while lamenting the fact that missed opportunities through penalties and turnovers continue to plague his team.
"I don't know what it is, but obviously we're not doing something right,"  he said.  "But that's a good offense.  I give them a lot of credit, and I underestimated his ability to throw the ball (Bey).  He's a better passer than I thought he was, and he showed that tonight."
In the tradition of Anna last year, Carson Bey and Jack Osborne did their best Bart Bixler and Riley Huelskamp imitation Friday, the dual threat, as the Versailles Tigers appear to be improving in all phases with each passing game – even adding a few wrinkles.  They had to show their hand to beat Fort Recovery – the rest of the cards.
"Credit to the kids,"  added Jones.  "This was a good team win, and it feels good to make those plays when you need to."
Full house, aces high…Carson Bey and Jack Osborne never looked better.