They gained a measure of revenge, but more…Fort Loramie took a huge step in self confidence and momentum with a thorough and impressive win over unbeaten state champion New Bremen.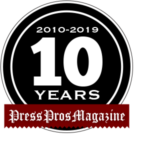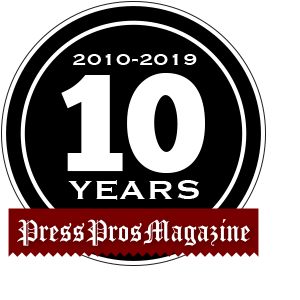 Fort Loramie, OH –  You didn't have to listen for it.  It was hardly the shot heard round the world, like Lexington and Concord in the Revolutionary War.
But it was a shot that Fort Loramie coach John Rodgers coveted, his 11-2 Redskins knocking defending state champion New Bremen from the unbeaten ranks Saturday in four sets – 25-18, 25-15, 20-25, and 25-17.
It was thorough – convincing.  Loramie jumped out early, put pressure on New Bremen (13-1) with accurate serving, aggressive hitting, and crisp defense anticipating every shot.
New Bremen, for their part, look a step slow.  Their all-or-nothing style of serving and hitting failing them as shots flew off the court and into the net.  Without question, it's tough to play at such a high level at 11 am in the morning, but as Cardinals coach Diana Kremer would later say, "That's volleyball."  You play when you have to play.
Loramie, a team that relies so heavily on the considerable talent and experience of senior hitter Kenzie Hoelscher, spread it around on this day.  Maya Maurer stood out for her 27 assists on offense, while Hoelscher contributed 11 kills, complemented by 8 each from Hannah Raterman and Jada Drees.  Defensively, Riley Heitkamp chipped in with 16 digs.
But this was not a game about statistics.  Rather, it was a game of redemption – atonement – for last year's disappointing performance in the Division IV state finals at the Nutter Center, when New Bremen broke the hearts of Loramie in ironic fashion – 3 sets to 1.  Webster defines redemption as an act of regaining or gaining possession of something…for a price, a debt paid.  Saturday, Rodgers' Redskins repaid that debt with sheer hustle, anticipation, and the goal of seizing and maintaining the momentum of the match.
"I really don't know what to say," he began, following Saturday's win.  "We've been working on controlling our emotions, not getting down and hanging our heads when things don't got our way.  Move on to the next play.  Do what you do and be an athlete.  Make plays.  We're starting to get that and today's match was a measuring stick of how far we've come."
They had their chances to hang their heads after jumping on New Bremen in each of the first two sets.  But Bremen is good for a reason.  And even when they don't play their best, and they clearly weren't at their best on Saturday – they battled and either tied for wiped out commanding leads in each of the first two games.
But to Rodgers' delight, there was always that spurt, that run at the end of each of the first two sets to seal 7 and 10-point margins, respectively.
And it is a game of momentum, as every afficionado of the sport concedes.  New Bremen came back to take the third set, 25-20, building a 22-12 lead before Fort Loramie whittled it down by outscoring the Cardinals 8-3 over the final eleven points.
New Bremen maintained that momentum into the third, taking an early 5-3 lead because, like Loramie, their confidence was suddenly restored.  They served better, they passed better, and they played defense with more energy.
But Loramie is that team, as we wrote about in August, that will be heard from regardless of who wins this year's Division IV title.  They came back, tied, went ahead, and withstood 3-point runs by New Bremen to change the lead four times and challenge Rodgers' confidence that his team could control its emotions.  His commitment paid off.
The 'Skins would score the next 6 points, forced New Bremen to call a timeout, but to no avail.  Loramie finished the set and the match with a 9-1 run that delighted the home partisans…and shared with the rest of the Division IV regional that indeed, on any given day, anyone is beatable in Shelby, Mercer, Auglaize counties, the seat of champions in Division IV.
"This was huge for our confidence,"  admitted Kenzie Hoelscher.  "At the beginning of the season we were all out of sorts, we weren't confident in what we were doing, but everyone did their job today.  That's how we got this win.  Everyone did their job.
"We talked about it in the locker room…we can't give up runs.  And we did a better job with that – serve/receive – everyone just focused on not giving up those runs.  And the 9-1 run that we had in the fourth set is exactly what I'm talking about.  Volleyball is a game of momentum and streaks, and whoever can have the momentum and the longest run is going to win the game."
Diana Kramer wasn't heartbroken over seeing her team's unbeaten streak broken.
"I can't remember the last time there was a state champion in volleyball that did it with an unbeaten record," she smiled.  "It's really hard to do, especially in this area because within twenty miles of where we're standing there's so many teams that have a shot at winning.
"Loramie lost key players from last year's team, just like we lost key players.  And that's the joy of high school sports.  There's always people to take someone's place, and you step up and make plays in the big games, when everyone's watching.  This gym, and this atmosphere, was great today.  It was a tournament atmosphere and we needed to get off to better starts than we had today, with the exception of the third set.  But the key was…even in the first two sets we tied it up, but they would come back and go on a 6 or 7-point run.  And that's the name of the game.  Volleyball is a game of spurts and the team that scores six or seven points in two minutes is the team that's probably going to win, and that's what happened."
So no…there was no rumbling at the earth's epicenter – no shot heard 'round the world.  It was just volleyball, and volleyball at its highest high school level.
"Hats off to Fort Loramie,"  smiled Kramer.  "They played a great match and I got outcoached today.  I clearly didn't have my team ready.  But we're hopeful that we learned a lesson.  We can still accomplish our goals, just like they can accomplish theirs.  Hopefully we get better after this and move on.  Our season didn't end today."
And without fear of correction or argument, it's almost certain to get better for both Loramie and New Bremen…as well as those other teams within twenty miles.  Somewhere Aaron Watkins (Russia), Anthony Chappel (Marion Local) and Tricia Rosenbeck (St. Henry),  are reading and calculating.
Their seasons are alive, and well, too…and just got better.