Injuries have bitten the Milton-Union Bulldogs hard this season. Milton started Friday night missing five defensive starters. Three more went down … including one that also plays quarterback … during Milton's 57-14 loss at Valley View.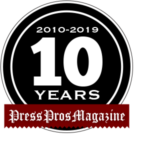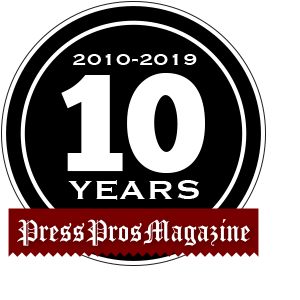 Germantown, OH – Barker Field is seldom an easy place to play. Tucked between woods directly to the north and hugging the edge of Germantown to the south, the cozy field has played host to Valley View's seven state tournament playoff teams and three state champions.
This season, with the Spartans' strong-armed quarterback and catch-us-if-you-can team speed, Barker Field has some additional bite. It clamped down on the already bruised and battered Milton-Union Bulldogs on Friday night.
The task for Milton-Union's defense was slowing down Valley View quarterback Ben Owens. The junior entered Friday leading the Southwestern Buckeye League with 670 yards passing. Owen's first pass attempt landed in the hands of Milton senior defensive back Justin Randall, who jumped in front of the pass in the end zone to thwart a scoring threat.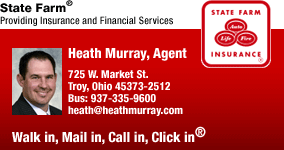 But three plays later, Randall … also Milton's starting quarterback … left the game with a leg injury. He was tackled low on a run and didn't return.
As for Owens, he rebounded from that interception to complete his next seven attempts. He completed 16-of-20 passes for 259 yards and three touchdowns overall in the Spartans' 57-14 victory.
Slowing down Owens is challenging enough. But Milton had to do it missing five defensive starters to injury. Three more went down during the game Friday.
"That's a very good team," Milton-Union coach Bret Pearce said. "And we are very banged up right now. We lost our starting quarterback and it kind of went downhill from there. We just have kids playing who are almost ready. You can afford one or two of those guys to step up. We just have too many injuries right now. We had to be perfect tonight."
They started off that way. After Randall's interception, Milton drove 80 yards on eight plays for a 6-0 lead (the extra point was blocked). Junior Blake Neumaier capped the drive with a two-yard run with 2:56 left in the first quarter. His touchdown was set up by sophomore Nate Morter's 53-yard pass to fellow sophomore Blake Brumbaugh, taking the 'Dogs to the Spartan's 15-yard line.
Milton, though, saw its next five drives end with a turnover on downs off a fumbled punt snap … though Brumbaugh came two yards shy of sprinting for a first down on fourth-and-9 … punt, interception, punt and end of half.
Valley View, after throwing an interception on its first drive, scored touchdowns on four of the next five drives. The drives took four, four, two and one play.
Owens lofted a strike to Troy Coulter in stride … and with a Milton defender in good position to defend … for a 46-yard score and the 7-6 lead with 1:50 to play in the first quarter. Billy Curruth scored on a nine-yard run to start the second quarter to make it 15-6 after a two-point conversion. The Spartans went up 22-6 after a two-yard TD run with 3:04 left before the half. The lead went to 29-6 when Owens found Carruth for a 37-yard score with 2:03 remaining.
On that fifth drive that didn't end up as a touchdown? It started after an 85-yard punt return for a score was erased for a block in the back. Valley View started on its own 8-yard line and was stopped on Milton's 19 when a fourth-and-1 pass was batted down at the line of scrimmage.
In the second half Valley View scored touchdowns on a 40-yard screen pass to Jacob Clark to start the third quarter, a 35-yard interception return by JT Ferguson and a 45-yard and 75-yard punt returns both by Logan Tays.
Milton tacked on its final touchdown with senior Cody Dohrman's catch in traffic in the end zone for the 27-yard score with 41 seconds to play.
Despite the score Milton senior Tim Artz did his best to rally his teammates, telling them during the game repeatedly: "I've got your back and you've got mine!"
A pair of German Shepherds watching the game with their owner outside the stadium fence also showed their support for the 'Dogs. After Milton fell behind 36-6 the Shepherds unleashed about 30 seconds of barking. Maybe they wanted the 'Dogs to have their day … or perhaps they were reacting to another dog walking nearby.
The loss dropped Milton to 3-2 overall. They remained 3-1 in the SWBL Buckeye Division with the cross-over game. Milton hosts Dixie next Friday before starting the Division IV playoffs. With the COVID-19 pandemic causing havoc with scheduling and everything else, the Ohio High School Athletic Association made all teams eligible for the playoffs. Teams had the opportunity to opt out and finish a 10-game regular-season schedule.
Milton, which accepted a playoff appearance, entered Friday ranked No. 9 in D-IV, Region 16. Valley View (3-2 overall, 2-2 SWBL Southwestern Division) was No. 12 in Region 16.
"We get 10 games this year no matter what," Pearce said of his post-game message to the Bulldogs. "We're through five. It's time to go re-evaluate and see why you're here and what you want the rest of your season to look like."
Unofficially, Milton rushed for 144 yards on 32 attempts. Neumaier led the ground game with 18 carries for 91 yards. Morter completed 7-of-17 passes for 115 yards. Through the first four games Morter had completed 6-of-19 attempts for 69 yards, two touchdowns and two interceptions.
"He's a great kid and we have all the faith in the world in him," Pearce said. "He was a starter at the beginning of the year and he was eager to get in. But when you have too many kids fill in all at the same time you get in trouble."
And the Bulldogs got bit too many times … by injuries, turnovers and Valley View's team speed … on Friday night.