The Marion Local Flyers were looking to snap a two-match losing streak … albeit to a pair of state-ranked teams. They did it in decisive fashion with a 3-0 win over Minster to stay in the Midwest Athletic Conference title hunt on Thursday.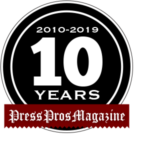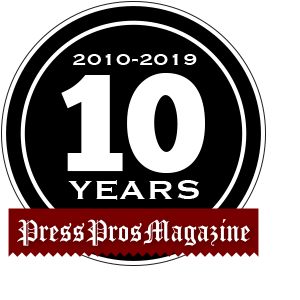 Maria Stein, OH – The Marion Local Flyers had just snapped a two-game losing streak with physical, aggressive play on Thursday night. The Minster Wildcats, talented but out of sync on this night, were still feeling the after effects about 10 minutes after the Flyers' quick 3-0 victory.
"Sorry, I'm just all over the place," Minster coach Cami Garman said, smiling as she tried to compose her thoughts.
The Marion Local Flyers have a way of doing that to teams … and coaches.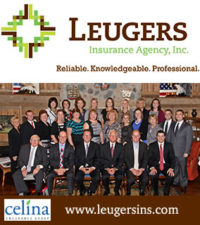 Marion's quick 9-1 lead to open the first game set the tone in a Flyers' victory they hope resonated through the Midwest Athletic Conference. Marion entered Thursday with losses to Ottawa-Glandorf (3-1) and Fort Recovery (3-0). They wanted to make it clear the Flyers weren't vulnerable.
"The coaching staff really emphasized we need to beat Minster in three to make a statement … to get over our past two games," Marion junior Heidi Rethman said. "(The two losses) kind of tore us down a little bit. I think we're a good enough team to get over that and tonight we wanted to make a statement."
Marion won the match 25-12, 25-16, 25-13. Excluding a 1-1 tie in the third set, Minster trailed all three sets. That's not to say the Wildcats don't have talent. They're just struggling to put it together.
The Wildcats were playing their third match this week and have a fourth on Saturday. They played three matches last week. That's a grueling pace during a regular season that started late because of COVID-19 cancellations and reschedulings. And in the MAC … where three of the top four teams in the Division IV state poll reside … it's only going to get tougher.
"It's been a lot," Garman said. "I think mentally they're drained. I think physically they're drained. Right now I don't think we're focused as a team. … Now I feel like I see a little fatigue setting in."
On the other side of the net was rejuvenation. Marion's win kept the Flyers in the MAC title chase, tied with Fort Recovery for second at 4-1 and one match behind undefeated New Bremen and New Knoxville. Minster remained in fifth at 2-3.
Marion's losses weren't cause of concern for coach Anthony Chappel. O-G is ranked No. 1 in the state in D-III. Fort Recovery is No. 9 in D-IV. It wasn't a matter of questioning what went wrong. Chappel and his Flyers already knew the answer.
"The way to we lost to Fort Recovery in three … and letting two slip away there … credit to them to being a great team," Chappel said. "I think we kind of had them on the ropes but we didn't have the killer instinct those games. It was good to see it this time."

Marion dominated Thursday with power hitting from senior Alana Pohlman (10 kills), senior Kinsey Thobe (8 kills) and sophomore Lindsey Koenig (7 kills). The Flyers had 33 kills overall. The Wildcats finished with 18, led by junior Alyssa Niemeyer's four.
"I would say (Pohlman) was a really good player last year," Chappel said. "She put in a lot of work this year and really got focused. She's taken her play to the next level. We told her we don't need her to match someone on the other side of the court, we need her to play above that."
Also for the Flyers, senior libero Lydia Griesdorn had eight digs, Thobe seven and junior Olivia Winner five. Rethman recorded 26 assists.
Marion attacked Minster with aggressive serves, too. The Flyers recorded nine aces, including three each by sophomore Reagan Kremer and Winner.
"Normally passing is a strength of ours," Garman said. "Tonight, man, Marion just served us aggressively. I thought we looked like we were passing super timid. We were looking for someone else to make the play. We started out not serving aggressive and almost giving free balls to them and let them attack at us all day."
It was a team win for Marion, which on this night was quicker and more aggressive than Minster. The Flyers used both to frustrate the Wildcats. When Minster seniors Ivy Wolf, Brynn Oldiges, Dana Prenger or Niemeyer would make a kill attempt at the net, Marion was there with the dig. When the 'Cats would reject a spike right back over the net, the Flyers were quick to the floor to keep the play going.
"Minster is extremely scrappy," Chappel said. "What we emphasized was staying aggressive, not just being aggressive on that first contact. Force them out of position and stay aggressive on that second contact. The girls stuck with that. Volleyball awards the aggressor.
"(We) looked really sharp. The coaching staff put in a lot of time simulating Minster's players. We have great competition in the gym. We're pretty deep. That allows us to simulate other teams and put together a good scouting report and actually see it instead of just talking about it."
Marion took control in the first game by building on that 9-1 surge. They led 18-8 and kept the score in double digits for all but one point for the 1-0 lead. Marion led 6-1 to start the second game and kept the advantage around six points for a stretch. Minster fought back to 17-15 before Marion reeled off a 9-1 run to lead 2-0.
The third game was much of the same. Marion led 9-2 … but Minster stayed within about five points until the Flyers' made a play that summed up the match.
Marion led 12-8. A Griesdorn dig kept the play alive. And when it looked like Rethman was going to set up one of the Flyers' power hitters, her court vision saw an opening down the sideline. She was prepared for the set, but quickly turned and pushed the ball down the sideline for the 13-8 lead.
Garman called plays like that volleyball IQ.
"I think when you're playing schools where volleyball is what they do … that's what Marion does, that's what St. Henry does, that's now what New Bremen, New Knoxville does … you've got to put as much time into your volleyball IQ as you do anything else," Garman said
"I told them, we can say all day they're quicker than us. They were. But if you put us in a 800-yard race we'd probably be about the same speed," Garman said of having similar talent. "The thing is (Marion is) making that first step and they know where that first step is going to be. They're being proactive. They're making the reads. They're adjusting as they need to. We're back on our heels watching the game instead of participating. We're not moving real well right now."
Garman knows there is still time for the Wildcats to find their groove. But it's not as easy when you play in the MAC where five of the 10 teams are ranked among the state's best … including No. 2 Marion in D-IV.
"It's always like that every year. Why does it have to be that way!" Garman said laughing, showing she hasn't lost her sense of humor.

Garman considered her team a top-four contender in the MAC prior to the season, especially after playing Marion even in a scrimmage.
"You don't get to be good without playing the best teams. We're going to have some growing pains. It's how we react after that," Garman said. "I think we can come around from it. I have some competitive girls."
As do the Flyers.  "I'm never in a rotation where I don't know who to go to because we're so diverse," Rethman said of setting up the Flyers' plethora of power. "We have hitters all across the net. … We all get along really well. We're all comfortable playing with each other so that helps a lot.
"It's really fun, especially now at the end of the season we have some really hard games left. We're looking forward to it."
Their competition? Maybe not so much.