It took her 32 years, and when she got there she couldn't say enough about the people who helped her on her journey.  But Jackson Center's Kim Metz now owns the all-time record for volleyball wins by a coach in the Shelby County League;  and she broke the old record that she helped set.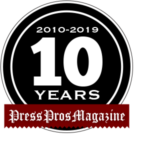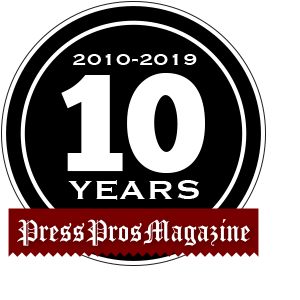 Botkins, OH – How many remember the old Grateful Dead tune, What A Long Strange Trip It's Been?  That song was popular back in the 80s, but Jackson Center volleyball coach Kim Metz wrote her own new lyrics Tuesday night by achieving her 572nd career win in the Shelby County League, breaking the old record of 571 held by former Fairlawn coach – Metz's high school coach as a player at Fairlawn – Wade Wilhelm.
And raising her Jackson Center Tigers' record to 8-3 (5-1 in league play) for the year, she did it in matter-of-fact fashion and without a couple of players sidelined by illness – 25-21, 25-16. and 25-13 – over a Botkins team (2-8) that hustled, played hard, but just never got to enough Jackson drop shots, defensively.
Botkins led once in the match, at 8-7 in the second set, capitalizing on some Jackson Center hitting errors to creep ahead for their one and only time of the night.  But Jackson's Ashley Mullenhour got the Tigers back on track and back in front by serving six straight points, helping her team to a 13-3 run that sent them ahead 20-10, and eventually to a 25-16 set win.
In the third the Jackson Center girls, sensing their part of history in the making, turned up the energy and enthusiasm, playedfaultless defense and scored at will by hitting shots where the Botkins defenders simply weren't – shots out of harm's way to jump out to an insurmountable lead and secure Metz's place in the Shelby County League annals.
In fact, the outcome of the match was academic as all eyes, and frankly, a lot of sentiment was trained on the popular Jackson Center coach, whose own trip in 32 years of coaching has been much like those Grateful Dead lyrics.  Beginning in 1988 on what she now calls an adventure, her 572 career wins span a pair of back-to-back Division IV state titles in 2015-'16, a diagnosis of breast cancer shortly thereafter, and the personality and competitive attitude that's served her so well in volleyball to whip cancer and 'Just keep truckin'...like the song's lyrics say.  That's been her journey.
"When you start coaching you get into it for the kids,"  she recalled after Tuesday's win.  "You want to be an influence on them, and who they become, and that's what Wade was to me when I played for him at Fairlawn.  You become their second mom, you try to be a positive influence, and I started this 'adventure' with no idea of what it was going to become.  I didn't know then that I would end up coaching so many years, and now to still be in the gym is absolutely surprising to me.  But it all started playing for Wade Wilhelm at Fairlawn.
"The number's a number, nothing more.  And while it's been a goal of mine, I'm so happy for the kids – all the teams – to have been a part of this.  I'm glad that it's in the here and now so they could share the moment, and for my little brother Bryan (Botkins coach Bryan Trego) down there on the other end…I appreciate him more than he knows because of our relationship.  He was there for me when I was going through chemo, he called and texted me almost every day to offer encouragement – to ask how I was doing.  We've been through a lot together and when we hugged after the match tonight he said, 'I love you'.  And I told him that I loved him right back.  He's a coach that I'll always remember for his caring and his friendship."

"I'm so glad for her, and tonight means so much to me,"  said senior Ashley Mullenhour, who played such a big part in putting #572 in the bag.  "She's my coach, she's my role model, she's been there for everything with me, and we've just been together for so long.  I can tell you that everyone one the team wanted to help her beat the record of her old coach.  She's just made it great to be a Jackson Center volleyball player.
"It's her personality – that's what makes her so special,"  Mullenhour added.  "She'll do anything for anyone.  She's a great leader and she devotes herself to make everyone as good as they possibly can be.  She even drives the team bus, and tonight we might distract her a bit on the way home."
As always, she was personable, appreciative of the circumstance without making it about her.  Kim Metz is the least self-absorbed person you'll ever meet who owns two state championships and the admiration of the entire Ohio volleyball community.  And those old days…when she played for Wade Wilhelm at Fairlawn?
"My name was Kessler then, and back then we all called each other by our last names,"  she laughs.  "I called him Wilhelm and he called me Kessler.  I could never bring myself to coach him Coach Wilhelm because that's just how our relationship was.  He's been so special to me, and such a great mentor.  And I've brought a lot of what I experienced playing for Wade Wilhelm along with me.  I think of him all the time."
The old days are now the new days, as the new record for career wins is hers, along with some new ways.
"I don't know if I feel old, or special,"  she added before heading out the door to drive the team back to Jackson Center.  "But old, I think.  I'm so daggone old.  My body won't allow me to do anything I want to do anymore.  So I'm thankful that I've got some young 'sprites' on the bench as my assistants.  It's nice that they can take over practice and run the drills.  I can't even flip a ball in warmups anymore.  These kids, and former players, have just picked me up and pushed me along.  I just try to figure out the little things…and they supply the energy."
But she also has a pretty good nucleus of a team soon to put her back on the verge of bigger things.  Kim Metz says nothing about retiring, or letting someone else drive the bus.  Nor does anyone want her to.
What a long strange trip it's been!