Indians hike record to 4-0 with a convincing win Friday over Stebbins, but coach Bill Nees said the talk during Saturday's meetings will center on Tipp City and nothing else.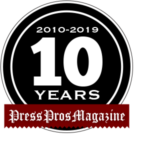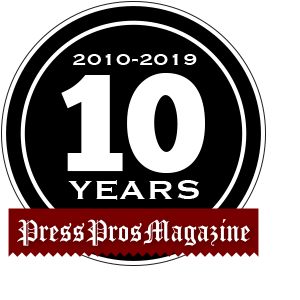 Piqua, Ohio – The modern version of the song "Hush Little Baby'' boomed from the public address system after the Stebbins football team was introduced to the crowd and ran on to the field at Alexander Stadium on Friday night.
It reeked of NFL swagger, and those not accustomed to the way Piqua conducts itself might have thought finger pointing and trash talking would commence.
But the Indians zip the lips and play their game, and what a style of game it has been four weeks into this COVID-19 shortened regular season.
Piqua intercepted three passes and recovered two fumbles and the on-again, off-again offense came up with touchdowns of 35, 75 and 61 yards in a 27-0 victory.
When was the last time the Indians ran off four straight victories to start a season?
"The last time we were 4-0?'' coach Bill Nees said. "We don't think that way. It's the next game, the next game. When you start thinking that way you start putting pressure on yourself. We come in on Saturday and say we're 0-0 and get moving again.''
The players certainly aren't digging into the record book of Indians teams of the past. They were humble beyond belief after the game.
The big tilt with Tipp City next Friday? To a man, the players said they would be ready for a worthy opponent.
"I think that's the coaching staff,'' linebacker Sam Schmiesing said. "They don't want us to get too full of ourselves. We can't be successful if you are too full of yourself. You get one bad play and you can't be down on yourself. You get hit with a big play and you come back the next play.''
This could be the best Piqua team since the 2016 version finished 7-3, but the players aren't going there. This is about the 2020 team and not bygone days.
The Indians looked to be untouchable in motoring 77 yards in eight plays to score on the first possession of the game, a 35-yard pass from quarterback Brady Ouhl to Jerell Lewis just 3 minutes, 20 seconds in.
Although they dominated the first half, that was all the scoring they could muster against a Stebbins team that also entered with a 3-0 record.
One drive ended when Stebbins defensive back Jeremy Holloway deflected a third down pass on the goal line and teammate Javin Mack-Brown intercepted at the 1.
Another possession went kaput with a fumble at the Stebbins 38 in the second quarter.
It took an interception in the end zone by defensive back Braiden Strayer to keep Stebbins off the scoreboard with 2:39 left in the first half.
The pass was off a fade route, but he was ready for it.
"At first, I thought it was a post, but then he went back out,'' Strayer said. "I turned and just went after the ball and it went right into my hands. I thought that turned the game around for us. We started getting more into it.''
Halftime oratory can be overrated, and there was none of that inside the Piqua locker room. The players knew if they could finish drives that good things would happen.
The game turned for good when Medley took a handoff, ran over right guard, cut to his left and sprinted 75 yards untouched for a touchdown with 4:31 remaining in the third quarter. The snap from center on the extra point was high and a two-point conversion pass was picked off.
"I'm giving a lot of thanks to No. 8, Jerell Lewis,'' Medley said. "He set the play up, and I just cut off him. The play is called Truck Left. Once I saw the hole I just took off. I knew it was a touchdown. I thank the line for it.''
Medley said there was no panic among the players at halftime because the offense was sputtering.
"We had a rough first half scoring,'' he said. "Really nothing happened at halftime. We all went into the locker room and said that everything was fine. Then we came out and were ready.''
For Stebbins, a 13-0 deficit had to look like three or four touchdowns the way Piqua was playing defense.
Was Nees sneaking a 12th man on the field? It sure looked that way with so many players arriving to take down the ball carrier and harassing quarterback Nate Keller when he dropped into the pocket to attempt a pass.
"The defense plays hard and we play about 13 or 14 kids,'' Nees said. "We have some different schemes depending on the offense we're playing against. They go from there. They like to run. They are very athletic.''
Stebbins had to come up with an answer to the second touchdown, but the next set of downs ended when linebacker Ca'Ron Coleman recovered a fumble that was forced by lineman Tate Adams.
The Indians then went into turbo mode when Coleman capped a four-play drive with a 5-yard touchdown run with 2:15 remaining in the quarter. Coleman had a 20-yard run to the 10 to set things up.
The last explosive play occurred when Tanner Kemp used his speed to break free and then displayed great patience in following blockers through the red zone for a 61-yard touchdown that made it 27-0 with 10:35 left in the fourth quarter.
Big offensive plays aside, this game was won because of the defense.
When the state was under quarantine during the spring, Nees and his staff went to work on how to create more turnovers.
"I'll tell you what, we took great advantage of some time we had this spring when we were all cooped up to get some information (on creating turnovers) from different sources,'' Nees said. "I thought we did a very good job at the takeaways. We work on turnovers just like everybody else. Our kids buy into it.''
Strayer said the various schemes work to get turnovers, but that the biggest difference from 2019 is that the players work as one.
"We're a lot better at it than last year,'' he said. "We've got more turnovers. We all just connect. We're all brothers. We hit hard. (For the defensive backs) it's just us keeping our eyes on the ball and staying back and our defensive line getting pressure and forcing bad throws.''
The defense starts focusing on takeaways when the players meet on Monday.
"We have a meeting and we talk about big plays and turnovers,'' Strayer said. "You've got to have a lot of turnovers. I think we capitalized on them this week.''
Schmiesing credited an athletic defensive line that has nice size for throwing off offenses from the snap.
"The d-line, that's one of the best we've had in a while,'' he said. "Those guys help the linebackers make big plays.''
There are no catchy sayings on t-shirts or banners to get these players motivated.
Should any Indians players walk into meetings today thinking they are hot stuff, the coaches will tell them that it certainly didn't look like a four-touchdown victory.
"We feel very fortunate,'' Nees said. "We're not walking around punching our chests. We got some breaks and won the football game.''