A Tippecanoe victory over Troy has been a long time coming for the Red Devils. How long? How about since 1939. Tipp scored the go-ahead touchdown with 1:36 left in the fourth … then came out on the right side of some controversy … for one of the biggest wins in program history.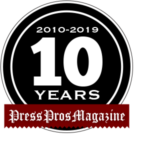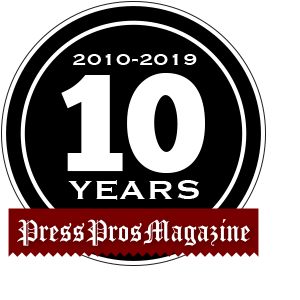 Troy, OH – If 2020 was a football game, consider Friday night's backyard rivalry between the Tippecanoe Red Devils and the Troy Trojans a worthy representation.
This one had it all. Drama, big drives, emotion, comebacks, penalties and controversy. About the only thing missing were the murder hornets.  And in the end, it was a quarterback named Troy (Taylor) that helped Tipp beat their I-75/25-A rivals for the first time since 1939.
"I guess we could script it up a little bit better," Tipp coach Matt Burgbacher said of the Hollywood-esque 30-26 victory that threw in a few plots twists along the way. "But this was awesome. I told the kids before we came out … I don't care if we win and I don't care if we lose. I'm going to love you afterwards. These kids, I'm so proud of them. It's been a long year. And it's only week four."
Troy scored 13 unanswered points in the fourth quarter to take the lead, 26-23, with 4:14 left. Then came one of those twists.
A short gain on second down should have put Tipp in a third-and-8 situation near their own 25-yard line. But the Trojans were flagged for a pair of personal fouls. That moved Tipp to the Troy 41. On second down from Troy's 20, the Trojans were called for pass interference on Taylor's throw near the goal line, setting the Red Devils up on the 5-yard line. Three cracks later at the end zone saw senior Tyler Carlson break through with the eventual game-winning dive.
"I told the coaches to give me the ball," said Carlson, who entered the game with three carries for 13 yards. "I don't play much offense but when I do I really want to make something for my team. The offensive line, oh my gosh. I told the O-line right before that play to get the push and I'm following you.
"Once I hit the goal line and rolled over, saw the ref with his hands up. I was speechless."
Tipp led 30-26 with 1:36 remaining. Then 2020 struck again.
Troy took over on their own 20. After a pair of incomplete passes, Tipp saw a game-clinching interception go through the hands of a Red Devils' defender. On fourth down, Troy quarterback Josh Mayfield heaved a bomb that Nicholas Barr hauled in for a 50-yard gain. That, however, was negated by pass interference on … as it was explained to Troy coach Dan Gress … both Barr and Tippecanoe defender Gavin Garlitz.
On the do-over, Troy's Jack Kleinhenz had a step on his defender but Mayfield's pass just eluded the fingertips of Kleinhenz with 1:00 remaining. Tipp then ran out of the clock.
A few spectators suggested the officials run out, too. Boos and a handful of heated comments hounded the officials. Troy was penalized 11 times for 121 yards. Tipp had six penalties for 50 yards.
"We knew going into this night penalties would be the thing that could hurt us. We didn't get it done how we had to with that," Gress said.
"When we take care of us we're a pretty good team. When we worry about other things that's when we can struggle. It's going to start with us coaches getting these boys ready."
In addition to being neighboring rivals, the Troy-Tipp series picked up additional drama with the return of Burgbacher to Memorial Stadium. Burgbacher coached Troy for four seasons, leading the program's turnaround that included three straight playoff appearances, before taking over coaching duties at his alma mater. The 1995 Tippecanoe grad knew Friday was going to be a tough homecoming of sorts.
"These seniors on Troy's team I coached them as sophomores and freshmen. That's tough coaching against Troy," Burgbacher said. "It was tough last year. … But it does feel good. Things happen for a reason. I'm just very proud of our boys."
Added Taylor: "It feels great because people always say does he regret leaving Troy? He always tells us no. Now we see why."
Entering Friday, Troy had won four straight against Tipp from 2016-19 and two more in 1984-85. Prior to that the programs had not played each other since 1946. Troy leads the overall series 24-3-2.
"I'll be feeling it until Monday when we start getting ready for Piqua," Tipp's Taylor said. "We just played our game. We played Red Devil football which is shove the ball down their throat. I trust in Tyler and my line. They're big boys and they know how to get it into the end zone. I love my line. They protect me so good."
Tipp led 7-0 on Taylor's 10-yard run in the first quarter behind that offensive line of David Featherstone, Braden Swank, Lawson Cook, Ethan Royse and Jack Blaul-Green. Owen Hadden's 37-yard field goal midway through the second made it 10-0. Troy's Evan Jones cut the deficit to 10-7 on his 16-yard run with 2:34 before the half.
Troy's Barr hauled in Mayfield's 15-yard pass with 5:45 left in the third for the Trojans' first lead, 13-10. It lasted 14 seconds. Tipp's Griffin Caldwell took the kickoff 72 yards to put the Red Devils back up, 17-13. Carlson's first TD of the game, a 33-yard run with 2:46 left in the third, extended Tipp's advantage to 23-13.
Carlson led Tipp with 49 yards rushing on seven carries. Taylor added 48 yards on 10 carries and Caldwell had 33 on 21 attempts. Taylor also completed 4-of-12 passes for 80 yards. Tipp finished with 212 yards of offense.
"It's the greatest feeling in the world," Carlson said. "We've been busting our tails since June just for this game. Look at the outcome. We balled. We won. I can't thank my teammates enough."
Troy rolled up 338 yards, including a large chunk on the ground. Nick Kawecki (15 carries for 96 yards), La'Manual Kemp-Short (11-59) and Mayfield (12-58) accounted for most of the Trojans' 243 yards rushing. Mayfield also completed 8-of-23 passes for 95 yards.
Taylor called the win one of the biggest in Tipp history. They can take another step toward history next week against undefeated Piqua, a 27-0 winner over Stebbins on Friday.
"When I came to Tipp," Burgbacher said, "we knew if we wanted to be the top dog we had to beat the big dog. We're not there yet. We made a lot of mistakes tonight. But you can cover up some of those mistakes when you play as hard as our kids did.
"We want them to leave a legacy. I know we haven't played every year in those 81 years … but first team in 81 years to be able to say we beat Troy. Not that we were counting … but we were. Obviously we've got more aspirations but this is a huge step for our program. We have to respond the right way next week."