Accustomed to relying on an explosive offense, Coldwater persevered through injuries to show considerable teeth defensively in Friday's road win at New Bremen.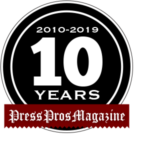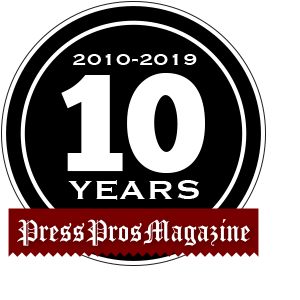 Masks and medical questionnaires have been the order of the day everywhere this high school football season, a hoop-jumping routine Coldwater coach Chip Otten gladly obliged in order to play games and pursue a title.
He didn't know, however, that his sideline would prove such a lucrative recruiting ground for medical device sales as the Cavaliers embarked upon pursuit of a Midwest Athletic Conference championship.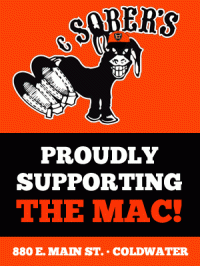 A 24-7 victory Friday at New Bremen gets Coldwater two-thirds of the way to an unbeaten regular season at 4-0, except that this season is anything but regular given only a six-game run-up to the playoffs that will include every team that accepts an open invitation.
Coldwater is accustomed to earning its way in, of course, given Otten's four state championships in his decade-plus atop the program.
The Cavs increasingly look quite capable of making another run, even though a mounting number of players central to chase for a championship will be following the proceedings on crutches, three-wheeled carts and maybe a Hovearound or two.
That's where starting linebackers Alex Knapke and Isaac Fullenkamp will be for however long Coldwater plays this fall, having each undergone season-ending surgeries this past week.
Unless you know their numbers, you won't be able to pick Knapke or Fullenkamp out on the sidelines as they roll or hobble their way around, because they're hiding amid a handful of other teammates also auditioning for an extra's role on General Hospital.
"Other than our injuries, I feel pretty good where we are," Otten said. "Hopefully, we can get healthier as we move forward."
Knapke's and Fullenkamp's loss also hurts the Cavs offense because both shared the fullback position.
That puts a greater burden on quarterback Myles Blasingame and running back Zack McKibben, both of whom did the heavy lifting for Coldwater's attack against New Bremen.
Blasingame took shot after shot from a physical bunch of Cardinals to finish with 143 rushing yards on 28 attempts and had a hand in all three of his team's touchdowns, rushing for one and passing for the other two.
His success and the Cavaliers' 17-point victory lends a much more comfortable look to the final than actually occurred.
New Bremen took the opening kickoff and smartly moved 85 yards to score, cashing in on Mitchell Hayes' 58-yard pass to Kyle Tenkman.
That's not exactly how a battered defense musters its confidence, but Coldwater would not yield another New Bremen first down until the final four minutes of the half.
By then, the Cavs had a 14-7 advantage thanks to its special teams converging on a high snap in punt formation to position the offense at New Bremen 11.
"That was huge," Blasingame said. "Our punt team put us in such a great spot there. All we had to do was punch it in."
He did the honors from the 1-yard line, then moved the Cavs 58 yards to another score on their next possession. That ended with Jay Muhlenkamp's 6-yard TD catch, which traced to Blasingame finding Jesse Meyer for 28 yards earlier in the drive.
Sensing the game slipping away, and perhaps emboldened by his team's only first-down since its opening drive, New Bremen Chris Schmidt gambled on fourth-and-one at his 44-yard line with 2:26 left in the half.
"It seemed like we'd been backed up…and we needed a little something to get us going and shift the momentum," Schmidt said. "I felt good going for it. We just didn't make it. They stuffed us, to their credit."
Coldwater's defensive stop and a roughing the passer call on the next snap led to Brady Klingshirn's 25-yard field goal just before the half.
The 17-7 deficit didn't seem daunting, but New Bremen went three-and-out on each of its first three series of the second half as Coldwater's patchwork linebacker corp continued to hold steady.
"Losing Alex and Isaac, that's a big loss for us," Blasingame said. "Those are two starting linebackers and two great running backs. But when they went down, it's next man up and those guys played big-time in their place.
Luke Sudoff and Sam Muhlenkamp joined with Klingshirn and Meyer to fill the injury vacancies, and Darin Schmitmeyer shook off an ankle sprain in practice to fill his normal spot.
New Bremen managed just 87 rushing yards on 30 carries, while Coldwater pounded for 223 on the ground.
"Our defense just played great after that first drive," Otten said. "They got us on a stop-and-go route for that first score. I was pretty frustrated, because we had everything we wanted.
"If we stop them there, we have the wind and we're in great shape. We pride ourselves on making teams go 80 yards. Well, they did, but I told our guys before the game, 'Just stay the course.'
"New Bremen is a good team. I knew they would be ready, and they were. We just had to stay the course and get over a few of the mistakes we made. Once we did that, we were fine, because our defense was outstanding."
That gives Otten some peace as he ponders a Friday trip to Delphos, and he need not worry about infighting in the Blasingame household, either.
The scoring ended when Myles found his brother, Marcel, with a 3-yard touchdown pass just inside the seven-minute mark after throwing behind Marcel on a previous series as he ran free down the hash at the New Bremen 20.
"I definitely missed him there, so I owed him one," Myles said. "I told him, 'I missed you. I'll make up for it.' Their defense took away my first option on that last score, but fortunately I saw Myles open in the back of the end zone."
Bruce Hooley is a former sports editor of the Troy Daily News. He hosts the We Tackle Life podcast with Fox NFL analyst Chris Spielman. The podcast is available Monday, Wednesday and Friday on iTunes and other platforms.