The redshirt junior quarterback in particular was a loud voice in getting the Big Ten to reverse course and allow football teams to play in 2020; Now, the Buckeyes attempt to shake off the "rust" to get ready for season opener.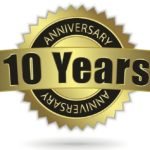 Columbus – Those watching Ohio State football practices know that the repeated orders to hydrate, hydrate and hydrate some more blared over the public address system rank right up there with playing through the whistle on every down.
So it was no surprise that quarterback Justin Fields sat on his couch with a 1-gallon jug of water when he and defensive lineman Jonathon Cooper spoke with the news media on a Zoom call Friday morning.
Fields was sedentary for 30 minutes in his busy life, but the H20 was necessary because he certainly had a lot to say about the Big Ten's decision to break from its stance of not revisiting playing in 2020 to giving the thumbs-up to reopen training camps. A guy could go dry talking with so much excitement.
Unless you were in quarantine on an island on the Pacific Rim since March, one couldn't help but know that Fields, a redshirt junior, was a loud voice on the behalf of college players everywhere to play ball despite the ever-present reality of COVID-19.
"I've been playing for 16 years, and that was a curveball thrown at you,'' he said of the conference's decision to postpone August 11. "We were all distraught.''
Now, Fields and the Buckeyes will have an opportunity to win another Big Ten championship and vie for a berth in the College Football Playoffs.
At times, it appeared the only chance of Big Ten teams playing would be anywhere from January or the beginning of spring. That would have been way too late to be included in the playoffs.
New university president Kristina Johnson, athletic director Gene Smith, coach Ryan Day and his players refused to take no for an answer and kept pressing for the conference to give the issue another look.
The Buckeyes had non-football workouts Thursday and practiced yesterday, with full-scale drills scheduled for Monday
"I definitely learned a lot these past few months with everything going on,'' Fields said. "I saw how much I could do as an individual (to bring about change). It shows what impact I can make.''
Guard Wyatt Davis and defensive back Shaun Wade went as far as declaring for the NFL draft and at least contacting agents until they opted back in shortly after the Big Ten reversed course. Wade made his announcement to come back on ESPN on Tuesday.
Fields never thought about doing the same thing. He and Clemson quarterback Trevor Lawrence are considered to be the front-runners to win the Heisman Trophy.
More importantly, both want a national championship.
"Uh, no,'' Fields said of opting out. "I wasn't trying to rush anything in case something popped up. I came back to show the world what I could do. This whole year. . . . it's definitely going to go down in the history books the way we fought back. We're just hoping we have a great season and be out there on the field.''
As for the NFL, he said, "Usually, the timeline to declare for the draft usually is in December. I wasn't in a rush to make a decision. I've just wanted to see how it played out.''
What does Fields think about Davis and Wade quickly deciding to come back?
"The brotherhood is real,'' he said. "Wyatt and Shaun coming back shows how much love is on this team.''
Fields and Cooper stood firm on doing whatever they could to move the conference toward action. Both said Day inspired them to be patient but diligent with the issue.
Before, they loved Day as a coach. Now, the bond has grown tighter if that's possible.
"Coach Day is an amazing coach,'' Cooper said. "Take away all the football stuff and he is an amazing person. With him being our leader he kept us going. He kept us on track to keep playing.''
Day told the players that life can be a roller-coaster and that there weren't always lows.
"He told us he couldn't sleep with the season being cancelled,'' Fields said of Day "I really don't think we can have a better leader.''
Cooper was facing the reality of missing a second straight season. In 2019, he played in four games because of a knee injury. He started 13 games in 2018.
The big man had to pause when describing the video chat he made to his family after news broke that there would be a Big Ten season starting October 23 and 24.
"It was emotional,'' he said. "It hasn't been easy. My career at Ohio State hasn't been easy, knowing we might not play. My first conversation was with my mother and we just looked at each other. It was kind of unreal.''
Cooper returned for a fifth season to win trophies and prove to the NFL that the knee is sound.
"It was tough. . . it was hard,'' he said of the 36 days of uncertainty. "I couldn't control what was going on. I came back to prove the kind of player I am. I wanted to be a leader on the team. That it almost was taken away from me sucks. It's all in the past.''
The first 11-on-11 workout went as expected in that some players zigged when they should have zagged. The Buckeyes had two spring practices before the university was shut down by the virus in March.
"We were just having fun,'' Fields said of the restart. "We were rusty.''
The word both players used was grateful. Day and the players think this team can win a national championship. Last season, the drive ended with a controversial loss to Clemson in the Fiesta Bowl in a CFP semifinal.
Fields and Cooper still have to be wondering what exactly is a fumble?
There wasn't much dead time even after the Big Ten pulled the plug. Players worked out 7-on-7 without coaches, and that included the touted freshman class.
"At the end of the day, we got what we wanted – to be able to play,'' Fields said.
Fields doesn't think playing eight regular-season games instead of 10 as the SEC, ACC and Big 12 will be a problem. At the same time, he said the Buckeyes have no room for error to be included in the playoffs.
"If we handle things on the field, everything else will take care of itself,'' he said. "We are focused on October 24. We have less room for error when it comes to the playoffs. We're going to have to win every game.''