New president Kristina Johnson, athletic director Gene Smith and coach Ryan Day kept pushing for conference to reconsider football in 2020 and now get their wish; Day says players Wyatt Davis and Shaun Wade should be able to return after declaring for NFL draft.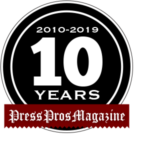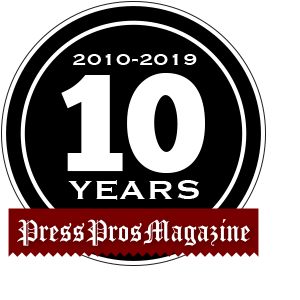 Columbus – Big Ten commissioner Kevin Warren doesn't stand alone in history when it comes down to saying never and then doing an awkward and embarrassing about-face.
But the unanimous decision by Warren and conference presidents Wednesday to give football teams the go-ahead to play this calendar year in the world of COVID-19 started the process of removing a lot of tarnish from their brand.
Sean Connery said he would never do another James Bond film. Then "Never Say Never Again'' hit the big screen.
George H.W. Bush stressed to the voting public during the 1988 presidential campaign that, "read my lips," he would never raise taxes. He raised taxes and wasn't re-elected.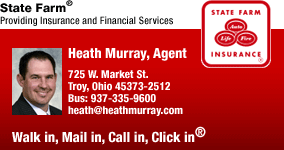 And who can forget Barack Obama drawing a line in the sand in telling Syria that any more atrocities against rebellious citizens would result in rockets red glare over his land? Syria, he said, would never get away with it. He spoke as if the index finger was on the trigger, but the winds of the desert apparently blew away Obama's line and he did nothing.
On August 11, Warren said the Big Ten would not "revisit" playing football in 2020.
Yesterday, by a unanimous vote of presidents and chancellors, the conference announced that foot would meet ball in kicking off the season the weekend of October 23 and 24.
"Our focus with the task force over the last six weeks was to ensure the health and safety of our student-athletes,'' Warren said. "Our goal has always been to return to competition so all student-athletes can realize their dream of competing in the sports they love. We are incredibly grateful for the collaborative work that our Return to Competition Task Force have accomplished to ensure the health, safety and wellness of student-athletes, coaches and administrators."
The conference took a beating nationally by not leaving open the possibility of playing in 2020 when the SEC, ACC and Big 12 soldiered on. Warren and the presidents looked to be in a panic mode and downright wimpy. The mess turned into a toxic spill when there were questions whether there was even a vote.
The Pac-12 pulled the plug on football the same day as the Big Ten. Now, it is reconsidering its stance with the advent of testing by Quidel Corporation that is promising test results within 15 minutes.
Big Ten teams will have to hustle to get ready for their openers. Wisconsin won't be able to suit up until September 24 after its program was shut down because of virus outbreaks.
Players, coaches and support staff will be required to undergo antigen testing before every practice and game. People testing positive for the virus must be held out of all team activities for 21 days. All activities will be suspended if there is a positive percentage of more than 5 within the team or if the campus community's rate exceeds 7 percent.
Ohio State coach Ryan Day has said that his team has not practiced in full pads since before a College Football Playoff semifinal loss to Clemson.
For the 36 days after the vote, Day, Nebraska coach Scott Frost, Penn State coach James Franklin and Michigan coach Jim Harbaugh campaigned vigorously for football's return.
The Buckeyes, Day said, "could have been a once-in-a-lifetime team'' if permitted to play.
Now, he and his players will find out just how good they can be.
The Big Ten's wishy-washy stand, though, might cost Ohio State All-American offensive lineman Wyatt Davis and cornerback Shaun Wade when they got tired of waiting for the Big Ten to act and declared for the NFL draft. Wyatt has opted back in, but has signed with the Athletes First agency.
The ammunition Ohio State would have in getting Davis and Wade back would be heavy: Warren did said the conference would not revisit a restart in 2020. If they are not permitted to play, that would be a blatant act of moving the proverbial goalposts.
Day said he got emotional telling the players that the chance of winning a conference championship and national championship were possibilities.
"Very, very excited for our players,'' he said. "We're in such a stronger place today than on August 11th.''
Had the Big Ten not decided to play this year, its teams would not have been included in national polls and, more importantly, not have been eligible for the playoffs.
The Associated Press had the Buckeyes ranked No. 2 with 21 first place votes behind Clemson.
The players, he said, never lost faith and that the team's culture was "never more evident.''
Day has no problems playing a shortened schedule, calling it a "sweet spot.''
When presidents voted 11-3 to postpone football, only Ohio State, Nebraska and Iowa were in favor of playing.
New president Kristina Johnson, athletic director Gene Smith and Day were unified in maintaining the pressure on the conference to at least reconsider its decision.
Is there any argument that Johnson is the most popular first-year president in university history for her fight? She was a college athlete.
"Clearly, it's a great day for Buckeye Nation,'' she said. "This is what we always wanted. I couldn't be prouder of our young men and women for setting examples" on the campus.''
She praised the players for their patience and diligence.
Buckeyes quarterback Justin Fields, who could have opted out and waited to become a first-round NFL draft choice, fought the hardest. Wade and his parents were right behind him.
Fields joined Clemson quarterback Trevor Lawrence in copying the NFL's #WeWantToPlay slogan that gained signatures from other players on a petition to play.
"What can you say about Justin Fields?'' Day said. "The way that he has gone about his business, the way he has been a leader. I can't say enough about who he is, and the fact that he's going to have an opportunity to play with the rest of these seniors. That's all they ever asked."
This decision was based on information gathered by the Big Ten Return to Competition Task Force subcommittee comprised of medical, football and television people.
Ohio State team physician Dr. Jim Borchers was co-chair of the task force's medical subcommittee.
"Everyone associated with the Big Ten should be very proud of the groundbreaking steps that are now being taken to better protect the health and safety of the student-athletes and surrounding communities," Borchers said. "The data we are going to collect from testing and the cardiac registry will provide major contributions for all 14 Big Ten institutions as they study COVID-19 and attempt to mitigate the spread of the disease among wider communities."
Smith praised Johnson for dealing with such a heavy issue despite being on the job a matter of weeks.
"She has been phenomenal,'' he said. "I can't thank her enough for her tireless work.''
In July, when the Big Ten announced that all non-conference games were cancelled, Smith said the public's indifference toward social distancing during the virus and not the teams attitude toward COVID-19 threatened the season.
Smith and Day said football players were safer than the general public and student population. Day said there was no such thing as a bubble when his players were practicing because they were in public, but that the Buckeyes were pretty close to having one.
No matter the delay, shortened season and frayed nerve endings, Smith is bullish going forward.
"We're in a better place regardless of how we got here.'' he said. "That's all behind us.''
He said there is a process on paper based on science.
Smith is confident the conference will have a schedule in place by the end of the week or early next week.
The Buckeyes will meet Thursday and, for once, talk about the chances of having a happy ending rather than playing a waiting game or playing during the winter with no national championship at stake.
As for the playoffs, Smith said the Big Ten has spoken to people in the right places and thinks the conference champion will get a fair shot to qualify for the playoffs despite the late start.