The stories about the Browns vs. Bengals have become better than the football itself.  And until one or the other (or both) of the present quarterbacks goes boom or bust that's about all the Battle of Ohio has left for meaning.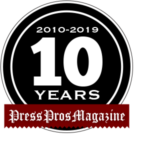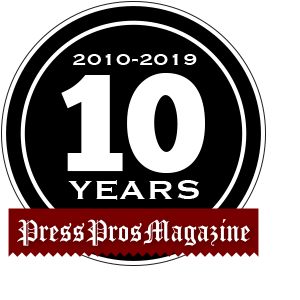 Nothing from the way their respective openers ended suggests their association Thursday night will birth the start of something great.
Nothing but the hope that their mutual suffering must certainly end some time.
Nothing but the faith both have invested in the Next Big Thing.
That's what Joe Burrow is to the Cincinnati Bengals, and what Baker Mayfield remains to the Cleveland Browns.
Big investments — the biggest a professional football franchise can make, given each quarterback's No. 1 overall selection in their respective NFL Drafts — have gone belly-up on both teams before, of course.
But how great would it be if the Law of Averages ran smack into Dumb Luck and the first Burrow vs. Baker showdown forever chases the ghosts of David Klingler, Akili Smith, Tim Couch, Brady Quinn, Brandon Weeden and Johnny Manziel from the Battle of Ohio.
It seems a silly mix of exaggeration and ignorance to term the 0-1 Bengals trip to Cleveland for an 8 p.m. prime time kickoff against the 0-1 Browns a battle of anything but ineptitude.
The Browns were embarrassed in Baltimore, 38-6, on Sunday, while the Bengals snatched defeat from the clutches of victory at home against San Diego when offensive pass interference on A.J. Green's game-winning touchdown pass from Burrow preceded kicker Randy Bullock spraying a 31-yard game-tying field goal juuuuuuust a bit outside the upright.
Like, several zip codes outside.
Bullock instantly grabbed his calf muscle either to alleviate an untimely cramp or to shamelessly supply himself a timely excuse.
The Browns weren't without kicking woes of their own in the opener. Austin Siebert, on whom they expended a fifth-round pick last year, missed an extra-point and a field goal.
Siebert was summarily cut by the team on Monday, and if you've followed these two clown acts on Ohio's north and south borders very long you absolutely knew what would happen next.
Yes, the Bengals immediately signed Siebert off the waiver wire to kick against the Browns on Thursday.
This prompts a brow-furrowing head-scratcher of a debate:
Namely, is it more quintessentially Browns for Siebert to kick the winning field goal against them or more stereotypically Bengals for Siebert to choke at crunch time and give away a win?
It's hard to pick a winner from those two scenarios given the three decades of misery these franchises have trafficked in since their twice-yearly meetings featured actual football acumen with an authentic inside lane to the AFC Central Division championship.
Both compete in the AFC North now, and have since 2002, but the rivalry hasn't ever really been one during the current era, which has largely been dominated by the Pittsburgh Steelers and Baltimore Ravens.
Sure, the Bengals produced five straight playoff berths from 2011-2015, but they haven't won a post-season game in 30 years, which is four years longer than it's been since Cleveland's last playoff win.

Those Browns of head coach Bill Belichick and owner Art Modell aren't the Browns any more, of course, and haven't been since Modell moved the franchise to Baltimore after the 1995 season and fired Belichick.
Modell never showed his face in Cleveland after that, and despite considerable lobbying by his adopted friends in Baltimore, also isn't likely to show up on a bust at the Pro Football Hall of Fame any time soon.
That's because every time Modell's name comes up for consideration, Browns fans marshall an effort with electors to keep him out.
A quarter-century might seem a long time to nurse such a grudge, but the hatred for Modell in Cleveland is as fresh today as it was the day he pirated the team away.
If you doubt it, consider that Modell died in 2012 and two years later, a Browns fan showed up in Baltimore to — hmm, how to say this gracefully — uh, water the flowers on his grave and then posted the video on YouTube for all to see.
No, it wasn't Whizzer White.
For you kids out there who can't fathom Browns-Bengals being anything but football's version of Dumb and Dumber, consider that the Battle of Ohio used to be can't-miss action with real-live animus on both sides.
Modell inadvertently birthed the Bengals into existence by firing the legendary Paul Brown as Browns head coach in 1962.
Yes, if you're keeping score at home, that means the ol' Brooklyn public relations expert, Art Modell, has the distinction of firing both Belichick and Brown — arguably the two greatest coaches in professional football history, given their collective 13 NFL/Super Bowl titles.
Now that's not something you see on every plaque in Canton.
Brown never forgave Modell and brooded about it until the League needed an additional franchise in the now-defunct AFL in 1968 to balance the conferences in the NFL once the two leagues merged for competition in 1970.  Brown became the owner/coach/general manager of the Bengals and handled all three of those roles for eight years, including a division title three times.
When Cincinnati played Cleveland in those days, even the frigid temperatures of November and December were more temperate than the relationship between the two men.
Bengals analyst Dave Lapham has often told the story of Cincinnati's team bus arriving on a Sunday morning at windswept Cleveland Municipal Stadium at the exact moment Modell pulled into a nearby parking space.
"P.B. gets off the bus right when Modell gets out of his car," said Lapham, a Bengals offensive lineman back then. "They walked right by each other. Not a word. Not a look. Just an icy stare from both guys. I'm watching this and I'm thinking, "OK, it's on!"
Over six seasons from 1985-1990, the Browns and Bengals won every AFC Central title, one team finished second to the other three times, Cincinnati played in a Super Bowl and Cleveland lost three AFC championship games.
That was the Bernie-Boomer era, with Bernie Kosar quarterbacking the Browns and Boomer Esiason leading the Bengals.
If the 7-5 edge for Cincinnati over that span doesn't justify the Battle of Ohio label then the cumulative score of 235-234 in favor of the Bengals certainly does.
Hopefully, that's the sort of future in front of us with Browns-Bengals now being Baker vs. Burrow the way it once was Bernie vs. Boomer.
If not, at least we'll all have a good laugh.
Or, maybe a good cry.
Bruce Hooley is a former sports editor of the Troy Daily News. He hosts the We Tackle Life podcast with College Football Hall-of-Famer and Fox-NFL analyst Chris Spielman on Monday, Wednesday and Friday. The podcast is available on iTunes and other podcast platforms.