With Week 7 and the football playoffs looming, Press Pros looks at perennial opponents from other parts of the state, and their strength of potential challenge.  Guest writer Danny Huff shares information about teams and the playoff process.

By Dan Huff for Press Pros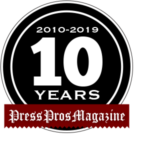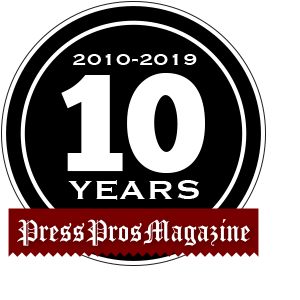 It's week 4 of the high school football season, which on an average year would translate to Week 8. And at Week 8 on the average year we start combing the state looking for potential opponents for area teams once they clear the regional round.
This year, though shorter, is no different, or less interesting. You remember that statement from a recent Friday Picks Page Press Pros about the rich getting richer? Never more true than with how those perennial top dogs from years past are lining up again for 2020.
We have, of course, eyes around the state, particularly in Division V, VI, and VII, and they reflect that what's gone around in the past is about to come around once again –  in the present.
Short and sweet, we thought it would make an interesting read for local teams and fans in west-central Ohio – a look at some of those teams and the strength of their challenge.
In Division V the one area team that would be interested is Versailles, who with a 2-1 record is ranked #37 in the division this week by Joe Eitel, but judged far better than that by people who have seen them play. And depending on how they set up the regions in a matter of days…there are a couple of familiar names that should jump out.
One is Wheelersburg, currently ranked #1, and situated down on the Ohio River in Scioto County. The Pirates won the Div. V title three years ago, and have done nothing but continue their  steady build as one of southeast Ohio's perennial challengers. Coach Rob Woodward is recognized as one of the best in southern Ohio and through the first three weeks he and the Pirates own impressive wins over Chillicothe (31-0) Minford (42-28), and Oak Hill (52-7). Their biggest remaining challenge comes this week against Waverly (3-0), on the road. Scouts share that if they win this week there's very little standing in their way of a 6-0 finish and retaining that #1 ranking.
Number two is Kirtland (3-0), from up on Lake Erie, ranked #3, and the defending state champion in Division V. When we talk about the cycle of athletes, that cycle has sure been good to Kirtland in the past five years, who has twice beaten Marion Local in the Division VI finals. Last year Tiger LaVerde's Tigers moved up a division and showed no ill effects, whipping a talented Ironton team in the Division VI finals to take their fifth state title, overall. They had previously defeated Coldwater, in addition to Marion Local in 2015 and '18. Kirtland's two best wins have come against Lake Catholic and Shaker Heights, and there is no sign of them slowing down with games remaining against Grand Valley (0-3), Beachwood (1-0), and Hawken.
Number three would be the afore-mentioned Ironton, who with Ohio State recruit Reid Carrico in their backfield is 3-0 with lopsided wins over Portsmouth, Gallia Academy, and Coal Grove. It 's been a while since the Tigers have tasted state title success, but not for a lack of trying. Winners in '79 and '89, they've finished second six times. Carrico is the real deal at running back and linebacker, rated by many as one of the best pure athletes in the state, and the Tigers finish out with Rock Hill, Chesapeake, and South Point. There's little doubt they'll finish with a perfect mark.
In Division VI, the local interest would center around Coldwater (#14 this week) and Covington (#25). Both have what would seem to be their most challenging remaining opponent this week with the Cavaliers playing New Bremen;  and Covington hosting Fort Loramie on Thursday night. Both are 3-0 and should they survive the regional round the state is wide open in terms of challengers with Mechanicsburg showing up as another local challenger. The top 17 teams in Division VI are all 3-0 and include a lot of new names – Frankfort, Wickliffe, Colonel Crawford, Fairland, United, and Fairbanks.
There are so many unfamiliars that one observer writes, "A lot of schools that would be thrilled just to get to a regional final." But wide open also means unpredictable, and in Division VI those locals – Covington, Loramie, and Mechanicsburg – can take nothing for granted.
In Division VII the local headliners are, of course, Marion Local (#1 ranked, 3-0) and Fort Loramie (#10, 3-0).  But a surprising Tri-Village comes in a #3 (3-0), Riverside (#13, 3-0) and farther down the list at #38 is New Bremen (2-1).
Thirteen teams with 3-0 records grace the top thirteen spots, but none more surprising than Tri-Village. Marion Local actually has more titles than the Patriots have years of playing football.
But teams like Lucas (#6, 3-0) are there, as well. Lucas was runner-up in Division VII last year, losing to Marion Local in the title game. Lima Central Catholic is there, as well, at #5. Spencerville is a challenger at #9. But this is a very large division and there is some concern for teams farther down the list like Newark Catholic (1-2) and Patrick Henry (2-1) and Cuyahoga Heights (twice runners-up in the past four years)…because of strength of schedule.
Also, Troy Christian weighs in on the list at #62 with a 1-2 mark, but the Eagles will host #6 Lucas this Friday night.
"It's hard to speculate from the number of teams that could emerge as a challenger in Div. VII," says an observer from southern Ohio. "Because, it's just not a normal year because of the virus threat and teams with open dates still on their schedule. But teams down here don't see the kind of competition you have in the MAC and leagues farther north.  When they see a Marion Local things will get normal quickly."
Regions for playoff competition will be announced by September 18, 2020.  Playoff regional seeding will be determined by a vote of the coaches in each region during the week of September 28.  The number of rounds in this year's modified playoff will be determined by the number of teams from each division that enter the playoffs, with playoff action schedule to begin on the weekend of October 9 and 10.  Depending on the number of teams in each bracket, it is possible that the top seed(s) may have a first-round bye.
All schools interested in participating must commit by 11:59 pm, Thursday, September 17.  Teams that commit, but then wish to withdrawl, can do so without penalty by Thursday, September 24.  State football finals are schedule to end by no later than November 21, 2020.