They won it in three straight sets, and afterwards their coach shrugged and said, "We could have been sharper."  Of course, they missed the last two weeks with Covid quarantine, but you hardly knew that Russia had been away.
Russia, OH –  In the annals of time one thing has always been true.  Coaches, regardless of the sport, are seldom pleased.
Add Russia's Aaron Watkins to that list.  But after his team missed the last two weeks due to Covid 19 quarantine – after not playing since August 29 when they beat Versailles – they came back for the first time Tuesday night and took out Shelby County League rival Anna in three straight sets.  Impressive, regardless of the circumstances.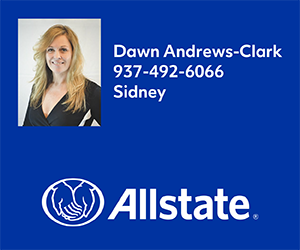 But not to Watkins.
"Did it look like we've been gone for two weeks?"  he snarked with a wry smile, afterwards.  "We could have been sharper."
But they were plenty sharp at times in the first set, jumping on the visiting Rockets and eventually winning going away, 25-13.
They started out sharp in the second set, jumping out 6-0 before Anna came back with a 7-0 run of their own.  No one plays harder than Anna, and Kelli Zumberger's young Rockets made Russia work, clawing back and forth before taking a 20-19 lead and forcing Russia to call a timeout.  But Russia came out of the timeout to outscore Anna 6-2 over the final eight points and took that set, 25-21.
Again, Anna came out hard in the third set, scrapping for loose balls, playing to Zumberger's obvious energy on the sidelines.  They went up 12-9, held that lead briefly before Russia's athleticism and energy off the bench caught up with them.  Tied at 18-18, Anna missed a couple of serves, hit a couple of balls into the net, or out of the court, and gave Russia the opening they needed with those late mistakes.  The Raiders put it away, 25-19.
"We had a practice yesterday and that was the first time we had gotten together since Versailles,"  said Watkins.  "It was a long two weeks, a frustrating two weeks, especially playing the way we were when we had to quit.
"That said, there were some things we did tonight that didn't necessarily pertain to the quarantine.  But the kids were anxious to play and it's nice to have a three-game stretch like we have to help us get things back.  We're very young, and that's going to come with it, but I hope we can make up for the lost time.  Don't know.  We've only had one day back."
The win improves their record for the year to 4-1, overall, and 2-0 in the league.
Anna falls to 3-5, overall, and 2-2 in league play.
The Raiders started three sophomores, a junior, a senior and a freshman Tuesday, one of the youngest and most athletic groups in area Division IV.  And what they lacked in precision Tuesday with the layoff, they more than made up for with energy off their deep bench.  Sophomore Cece Borchers gave them a spark.
"We've had to be patient," said Borchers.  "It's taken a lot of patience.  We could come up to the gym and work by ourselves, but we couldn't get together as a team.  It was hard to sit at home and do nothing.  We all wanted to be at practice, but we couldn't.  The hardest thing was that we were really playing well when our season got suspended.  You feel like we have to make up for lost time now."
And was there talk – whispers –  she heard about the time away due to the virus?
"No,"  she said.  "I don't pay attention to Facebook."
Odd times, and credit owed to a team full of sophomores, and just three seniors, to keep things intact and to have the will to work out on their own, continue to improve individually, and make up for that lost time.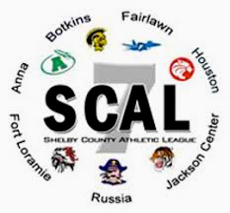 "I hope it's like that,"  smiled Watkins.  "We had a good practice yesterday and we're a couple of weeks behind everyone else.  We're 2-0 in the league and they're three or four games ahead, or whatever it is."
Frustration shrouded him, even on the occasion of getting to play again and an important win against a determined league opponent.  The goal, of course, is always the regional round of the tournament.  And this year, "I want to play in the final match of the year,"  Watkins said a week before the Raiders were shut down.
They were a little bit rusty Tuesday, but apparently none the worse for wear.  That's good.
Just not good enough for Aaron Watkins.