Coldwater scored early and often, feasted on big plays and statistical breakouts, then held on during a Fort Recovery fourth quarter resurgence to win and stay unbeaten.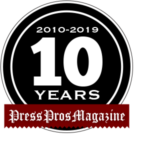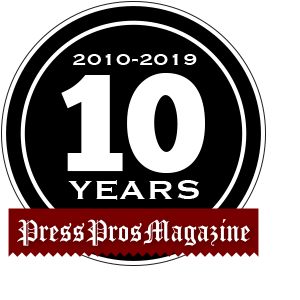 Coldwater, OH – The question was, after successive wins over a couple of weak opponents to go 2-0…is it vintage Coldwater?  Can you trust the record, given the stats?
For the stats had been modest, after wins over St. Henry and Minster.  No gargantuan numbers, just efficiency and enough to get the job done.  You can win like that, but that's not what you expect from Coldwater.
But in the first twelve minutes of Friday's 51-37 win over Fort Recovery (1-2) Chip Otten's offense hinted of the old days, and the old ways – Austin Bruns, Jack Hemmelgarn, Petey Post, et. al.  By game's end it wasn't a hint.  450 yards on 292 rushing yards and another 158 through the air.
Touchdowns by five different Coldwater players, and a 'pick six' score on defense just for show.
It looked every bit like vintage Coldwater, except for…….
Except for the fact that Fort Recovery threw up some numbers of their own – 325 yards of offense, 14 points in the first quarter to nearly match Coldwater's furious start, then 15 more in the fourth quarter to make it interesting after the Cavaliers had subbed freely…even more than interesting.  In fact, it took an interception and return of 59 yards by Coldwater's Jay Muhlenkamp with three minutes left, and Recovery driving for a fourth score in a span of twelve minutes to settle some late doubts – tension.  Coldwater, you see, isn't accustomed to coughing up 31-point leads in the second half.
But 3-0 is 3-0, right?
And Myles Blasingame, wearing Austin Bruns old number (7), looked a lot like his number-sake, rushing for 128 yards and scoring a touchdown three minutes into the first quarter to give Coldwater the lead.
Recovery answered at 5:50, picking off a Blasingame pass, and Brock Dues running it back for 14 yards to tie the score at 7-7.
Coldwater responded on its next drive – Jay Muhlenkamp scoring on a 16-yard pass from Blasingame to go up 14-7.
Then Recovery, again, cashing in on some terrible Coldwater tackling…Derek Jutte sprinting through the secondary for 61 yards to score and knot things at 14-14.
Is your head spinning?  With 19 seconds left in the quarter Blasingame lit things up with that old familiar over-the-top Cavalier bomb to Tyler Schwieterman – 57 yards – to retake the lead, 21-14.
They decided to play a little defense then…while kicker Brady Klingshirn added a 32 yard field goal, Tanner Muhlenkamp picked off a blown reception by Recovery's Regan Martin and returned it 47 yards to score, and Schwieterman added his second touchdown of the half to finish the half with a 38-14 lead.
Vintage?
"We came out prepared to make some big plays," said Blasingame afterwards.  "We live and die by 'em and work on that every week."
And could you fault Fort Recovery for asking "What pandemic…who's sick?" when Coldwater came out in the third quarter and added two more big plays – Zack McKibben in a 16-yard run to make it 45-14…then an even bigger run of 27 yards five minutes later to blow it wide open at 51-22, following a Clay Schmitz score on a run of 15 yards.
Then, the cardinal sin of caution, as Otten sent in some reserves to rest, or preserve, some of his starters.  This, possibly, in reaction to fullback Alex Knapke going out in  the second quarter with what looked to be a serious ankle injury.  Recovery took immediate advantage.
Trailing 51-22, the Indians scored at 6:30 of the fourth quarter on a touchdown run by Derek Jutte to cut the deficit to 51-30;  and when Coldwater's reserves failed to move the ball for a second consecutive possession Clay Schmitz hooked up with Cobe Wendel two minutes later for a 34 yard touchdown to make it a little more tense – 51-37.
Now Otten rethought his lineup, bringing back some of his starters, including Myles Blasingame.  But Blasingame failed to gain a first down, Coldwater punted again, and with three minutes left to work Schmitz started another drive from his own forty yard line.  He quickly moved into Coldwater's side of the field, and on first down nearly had a pass picked by Zack McKibben…who simply dropped it.  One play later Schmitz wasn't so lucky.

Jay Muhlenkamp stepped in front of a throw intended for Regan Martin and took it back 59 yards to kill clock and hope of any further Indian uprising.
"We might have brought the seconds in a little soon,"  said Blasingame, after the win was secured.  "As soon as they started coming back we started thinking about going back in, and when they scored the second time we went back in and finished it out.  So everything was good."
Big plays, and big ground yards spread between Blasingame's 128, Zack McKibben's 63, and another 64 by Marcel Blasingame…on the way to 450 total with 71 plays.
For Fort Recovery – 217 yards passing by Clay Schmitz and 110 yards rushing by Derek Jutte (61 of them on one run) to account for their 324 yards total and 46 plays.
"Our line did a great job,"  said McKibben.  "To bust through the line like I did, make a cut and have nothing in front of you is a great feeling.  Our speed was a difference, and our line did fantastic against their size."
And big plays through the air from Blasingame's 147 yards passing, and three touchdown passes.
Otten, like Zack McKibben, was anxious to talk about the offensive line.
"Our line isn't the biggest we've had, but it's most athletic line we've had,"  said the Cavaliers' coach.  "We've got depth there, they're working hard, and we're really proud of those guys.  And when you have the speed we have back there with Myles, Marcel, and Zack, you don't need much of a crack for those guys to just hit it up in there."
Vintage?  Really?  This early?
"Yeah, maybe.  We try to spread the wealth with all our guys like we always do,"  Otten added.  "And we hit a couple of big plays (Tyler Schwieterman) after they started creeping their safeties up to stop the counters and the sweeps.  We took a chance on a fake jet sweep and got behind them.  That was good to see because people can't just focus on #2 (McKibben) or #5 (Marcel Blasingame).  We want to make 'em defend the whole field, like we always do."
And did he put the seconds in too early?
"Well, we still won,"  he laughed.  "You call it bubble wrapping, when you get to the point where you don't want to get your quarterback hurt, and unfortunately Alex (Knapke) was lost tonight and that's the second fullback/linebacker we've lost.  So yeah, there's a fine line when you're playing a good team and they keep their guys in and keep playing.  It got a little scary."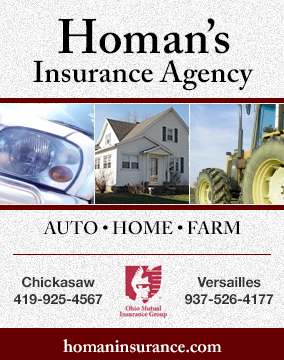 Still, a step in the right direction…3-0 and a signal for the next three weeks (New Bremen, St. John, and Anna) that there's absolutely nothing to question about the health of Coldwater's attack.  The bullpen might be questionable, like the Reds', but whose isn't in a year when no one knew a month ago if there would even be football?
"We're feeling good,"  said Otten.  "We're not happy about the injuries, but the kids have stayed the course.  They didn't worry about whether we're going to play or not, they just kept doing what we asked them to do.  They kept playing.  It's a weird year, just like tonight, you never quit looking over your shoulder.  Back up, spread out, get your mask on."
All that, and still…almost vintage Coldwater.  Almost back to normal.
So, really…what pandemic?